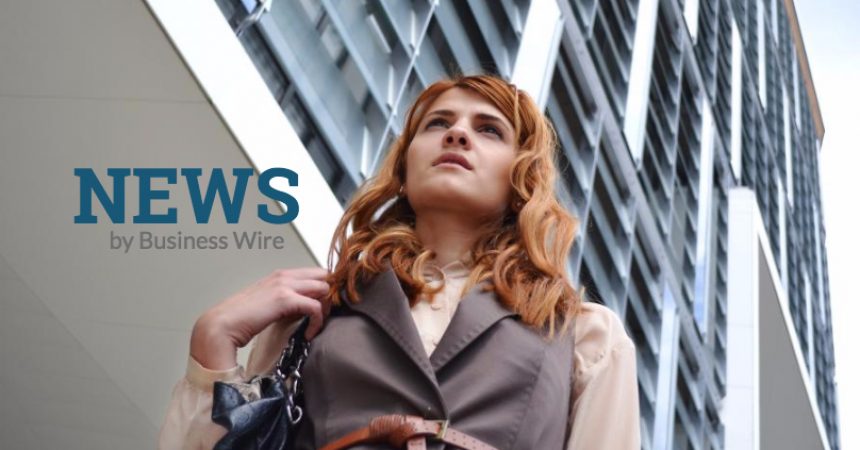 Future Generali India Life Insurance Company Limited Partners with Manipal Global Education Services for a Customized Talent Development Program
>
<
Mr. Ravi Panchanadan, Chief Operating Officer, Manipal Global Education Services (MaGE) and Mr. Munish Sharda, CEO Future Generali India Life Insurance Company Limited sealing the partnership
Future Generali India Life Insurance has partnered with Manipal Global Education Services (MaGE) for a customised Life Insurance Training Program for its future employees. The program will be delivered at the Manipal Global Academy of BFSI Campus in Bangalore.
One-year Life insurance training program comprises of on-campus training, internship and On-the-job-training at branches of Future Generali Life Insurance. The program offers the perfect blend of classroom training and practical hands-on exposure to students.
The Life insurance training program has been designed to nurture talent at an early stage by imparting domain knowledge and skillset in the field of life insurance.
Successful completion of the training program will lead to a post-graduate diploma in Life insurance and offer an employment at Future Generali Life Insurance
Selection of participants in the Life insurance training program will be based on a process pre-defined by Future Generali Life Insurance
The life insurance training program will commence in February 2018.
Manipal Global's Life Insurance Training Program is a customised one-year full-time training program comprising of four months on-campus residential training and two months of internship followed by six months of on-the-job training at a Future Generali Life Insurance Company branch. The training program is designed to equip learners with the necessary domain knowledge in Life Insurance and enhance their business development skills.
Mr. Ravi Panchanadan, Chief Operating Officer, Manipal Global Education Services (MaGE) said, "We are delighted to partner with Future Generali Life Insurance Company. Providing learners with high quality training is our prime focus. This partnership with Future Generali Life Insurance reflects our commitment towards capability building in the BFSI industry where we have been helping organizations build and manage a future-ready talent pool. We are confident that Future Generali Life Insurance training program will establish benchmark in talent management for the Insurance industry".
On the successful completion, students will be awarded a Post-graduate Diploma in Life Insurance and will be offered an employment at Future Generali Life Insurance Company. The aim of the Life Insurance Training Program is to mould officers of high calibre in the field of life insurance and create a productive workforce. The first part of the Life Insurance Training Program will commence in February 2018.
"Speaking on the occasion, Mr. Munish Sharda, CEO Future Generali India Life Insurance Company Limited said "As the Insurance sector is picking up pace in India, there is an increased demand for talent at all levels. At Future Generali, we want to give our customers a differentiated experience and therefore, focus significantly on training and development of our employees. Our partnership with Manipal Global is a step in this direction where we aim to induct talent at an early stage and provide them necessary skills and knowledge to be able to deliver a unique experience for our customers. The curriculum is designed in such a way that it will help build a pipeline of specialists with sharp problem-solving expertise thereby enabling us to create a pool of well-trained professionals in the organisation".
About Manipal Global Education Services
Manipal Global Education Services (MaGE) is a leading international provider of high-quality higher education services. As a leader in the higher education industry, MaGE believes that industry relevance is imperative for career-focused education in India. This has led to innovative partnerships with leading Indian banks, Insurance Companies & Small Finance Banks such as HDFC Life, TATA AIG General Insurance, ICICI Bank, AXIS Bank, Ujjivan SFB, Janalakshmi, Equitas SFB, Au FINANCIERS, Bank of Baroda, Punjab National Bank, Andhra Bank, HDFC Bank, Kotak Mahindra Bank, RBL Bank and others to establish academies of banking & finance.
Headquartered in Bangalore, MaGE provides a wide range of higher education services to institutions in India. These include corporate training programs in partnership with leading enterprises, vocational training across a number of sectors, as well as technology-driven services in areas such as testing and education delivery. It is also the dedicated service provider/operator of university campuses in Malaysia, Antigua in the Caribbean, Dubai and Nepal. It services and supports over 400,000 students, many of them through its award-winning large scale technology platform, EduNxt™.
Over the years, the success of ICICI Manipal academy led to many such joint initiatives between leading banks & financial institutions and Manipal Global, resulting in setting-up of Manipal Academy of Banking & Insurance with world-class residential campuses at Jaipur and Bangalore.
Today, Manipal Academy of Banking & Insurance partner with 34 leading Banks and Financial Institutions and have trained over 50,000 professionals for leading banks, insurance and financial services organizations. Manipal Academy of Banking & Insurance has established exceptional benchmarks in enhancing the productivity by transforming the human capital of the banks, insurance and financial institutions.

About Future Generali Life Insurance Company
GENERALI GROUP
Generali is an independent, Italian Group, with a strong international presence. Established in 1831, it is among the world's leading insurers and it is present in over 60 countries with total premium income exceeding €70 billion in 2016. With over 74,000 employees in the world, and 55 million clients, the Group has a leading position in Western Europe and an increasingly significant presence in the markets of Central and Eastern Europe and in Asia. In 2017 Generali Group was included among the most sustainable companies in the world by the Corporate Knights ranking.
Future Group
Future Group operates some of India's most popular retail chains including Central, Big Bazaar, Food Bazaar, Home Town and eZone. Apart from its allied businesses in Life and General insurance, the Group is also present in the domain of logistics infrastructure and supply chain and brand development. The group operates over 17 million square feet of retail space in over 90 cities and towns and 60 rural locations across India. The group's retail formats connect over 300 million customers to over 30,000 small, medium and large enterprises that supply products

and services to its retail chains. Future Group believes in developing strong insights on Indian consumers and building businesses based on Indian ideas, as espoused in the group's core value of 'Indianness.' The group's corporate credo is, 'Rewrite rules, Retain values'

IITL GROUP
IITL was incorporated in the year 1933 as an investment trust Company. It has made bonus issues thrice and has been consistently paying dividend to shareholders over the years.
Website: https://life.futuregenerali.in/