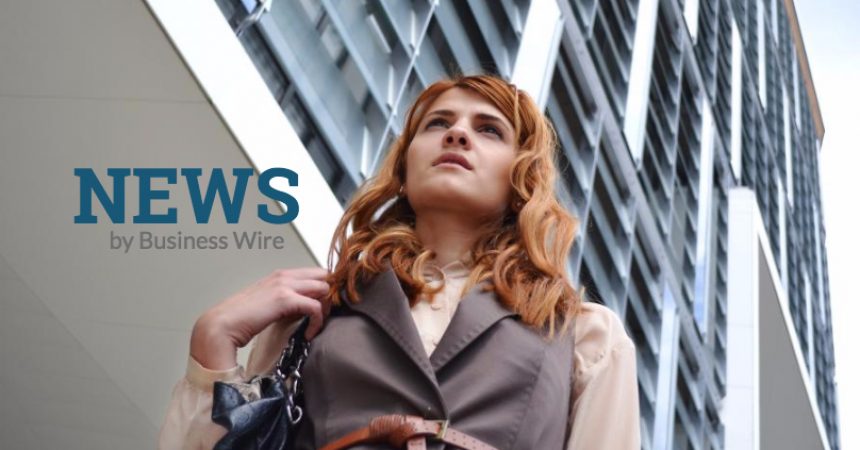 DBS Bank and Tally Offer GST-enabled Connected Banking Solution for SMEs
DBS Bank India and Tally Solutions have entered into a partnership to launch a first-of-its-kind connected banking platform to enable convenient GST payments and accounting processes for SMEs.

The connected banking solution, available to DBS Bank's SME customers on the GST-ready version of Tally*, allows seamless management of GST and supplier payments entirely within the ERP. This gives Tally users the opportunity to go digital without migrating from their preferred platform. With a single login, SMEs can make payments, track payment transaction status and automatically send payment receipts, along with suppliers' invoice details.

Commenting at the launch, Niraj Mittal, Managing Director and Head of Institutional Banking at DBS Bank India, said, "For the first time, Tally users have the opportunity to digitise their tax payment and accounting processes. Our connected banking solution will ease their transition to the new tax regime and bring substantial savings in terms of time and effort. This innovation is a testament to our continuous efforts to simplify banking for the consumer. Given Tally's leadership position in the ERP software market, this partnership will help us better serve our existing customer base and continue our aggressive growth in the SME market."

"We understand the evolving landscape and accounting needs of SMEs in India. We have been working with the regulator to upgrade our accounting and ERP infrastructure, in order to comply with the new GST regime. Our new integrated platform with DBS Bank is an industry innovation that will set a precedent for banking and accounting solutions for SMEs in India," said Tejas Goenka, Executive Director, Tally Solutions.

DBS Bank, the world's best digital bank**, has been at the forefront of leveraging advanced technology solutions in the banking space. Through this integration, its SME customers can enjoy a host of benefits, such as:
Connected Bank: e-Payments can be sent from the Tally platform to DBS Bank in a single click
Easy Tracking: Payment status and transaction references can be tracked on a single dashboard in Tally
Instant Approval: The DBS Bank IDEAL mobile app offers approval on-the-go
Automated Advice: Vendors can be kept informed with automated transaction advising
Security: The highest standards of encryption are assured while making and approving payments
* Tally.ERP9.Release6
** Euromoney named DBS world's best digital bank (July 2016)
About DBS

DBS is a leading financial services group in Asia, with over 280 branches across 18 markets. Headquartered and listed in Singapore, DBS has a growing presence in the three key Asian axes of growth: Greater China, Southeast Asia and South Asia. The bank's "AA-" and "Aa1" credit ratings, are among the highest in the world.

DBS is at the forefront of leveraging digital technology to shape the future of banking, and has been named "World's Best Digital Bank" by Euromoney. The bank has also been recognised for its leadership in the region, having been named "Asia's Best Bank" by several publications including The Banker, Global Finance, IFR Asia and Euromoney since 2012. In addition, the bank has been named "Safest Bank in Asia" by Global Finance for eight consecutive years from 2009 to 2016.

DBS provides a full range of services in consumer, SME and corporate banking. As a bank born and bred in Asia, DBS understands the intricacies of doing business in the region's most dynamic markets. DBS is committed to building lasting relationships with customers, and positively impacting communities through supporting social enterprises, as it banks the Asian way. It has also established a SGD 50 million foundation to strengthen its corporate social responsibility efforts in Singapore and across Asia.

With its extensive network of operations in Asia and emphasis on engaging and empowering its staff, DBS presents exciting career opportunities. The bank acknowledges the passion, commitment and can-do spirit in all of our 22,000 staff, representing over 40 nationalities. For more information, please visit www.dbs.com.

About Tally Solutions Pvt. Ltd.

Tally Solutions Pvt. Ltd. is a pioneer in the business software products arena. Since its inception in 1986, Tally's simple yet powerful products have been revolutionizing the way businesses run. Having delivered path breaking technology consistently for more than 3 decades, Tally symbolizes unmatched innovation and leadership. Today, it caters to millions of users across industries in over 100 countries and continues unchallenged as the industry leader in the enterprise resource planning software domain. The company is also a qualified GSP (GST Suvidha Provider). For more info, visit www.tallysolutions.com.