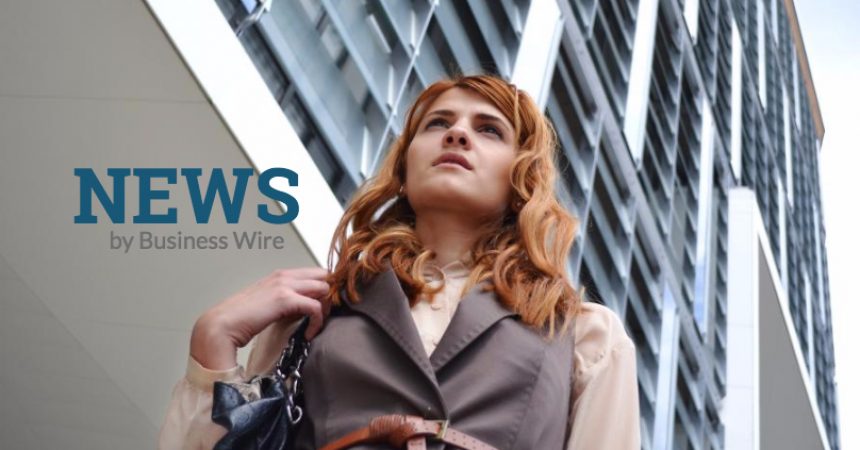 CES Asia 2017 Attendance Grows by Nearly 14 Percent, Independent Audit Confirms
The Consumer Technology Association (CTA) announced the results of an independent audit which confirmed total attendance at CES Asia 2017 to be 38,531, including 1,258 members of the media, from 78 countries, regions and territories; a 13.7 percent increase from 2016 and a 34 percent increase from 2015. Final numbers for CES Asia 2017, one of the few shows to be independently audited, are provided by Vault Consulting, LLC. Owned and produced by CTA, and co-produced by Shanghai Intex, CES Asia 2018 will return to Shanghai for a fourth year, June 13-15, 2018, to feature ground-breaking technology across the entire global consumer technology ecosystem.
"CES Asia continues to prove itself as the premier event for consumer technology in the Asian marketplace. Attendees from outside mainland China alone numbered 4,076, a 13 percent increase from 2016," said Karen Chupka, senior vice president, CES and corporate business strategy, CTA. "This remarkable growth, coupled with early excitement for next year, cements CES Asia's status as a must-attend tech tradeshow for global and domestic companies alike."
CES Asia 2017 spanned 20,637 net square meters and hosted 464 exhibiting companies. Merely four months after the show's conclusion, nearly 200 companies are already committed to exhibit at CES Asia 2018. Exhibit sales are up 22 percent from this same time last year. Notable companies confirmed include: 3M, Allwinner, ANTVR, Audio-Technica, Carl Zeiss, Continental, Digital China, Fossil/Misfit, Garmin, Gibson Brands, Haier, Huawei, Hyundai, Libratone, LifeProof, Monster, NavInfo, Onkyo, OtterBox, Segway, Suning, Voxx and Wacom.
Registration for CES Asia 2018 will open in early 2018. For the latest show news, information, photos, b-roll and more, visit CESAsia.com.
Vault Consulting, LLC is certified by the Exhibition and Event Industry Audit Commission (EEIAC) to perform audits. The CES audit provides absolute verification of exhibition records, including direct on-site observation, examination of registration systems and testing of attendee records. This audit complies with the industry standards for audits adopted by both the EEIAC and the International Association of Exhibition and Events (IAEE). CES Asia is also certified by UFI, the Global Association of the Exhibition Industry.
Note to Editors:
High-definition video b-roll from CES Asia is available for easy download on CESAsia.com. Journalists traveling from outside of China will require a J-1 or J-2 visa. For questions about exhibiting at CES Asia, contact Brian Moon at bmoon@CTA.tech or +1 703-907-4351.
About CES Asia:
Owned and produced by the Consumer Technology Association (CTA)TM and co-produced by Shanghai Intex Exhibition Co., Ltd (Shanghai Intex), CES Asia is the premier event for the consumer technology industry, showcasing the full breadth and depth of the innovation value-chain in the Asian marketplace. Key global businesses come to this new event to grow and reinforce their brand by showcasing the latest products and technologies to consumer tech industry executives, foreign buyers, international media and a limited number of consumers from China. Attendees have exclusive access to some of the largest brands from China and around the world, while celebrating the innovation that defines the consumer technology sector.
About Consumer Technology Association:
Consumer Technology Association (CTA) is the trade association representing the $321 billion U.S. consumer technology industry, which supports more than 15 million U.S. jobs. More than 2,200 companies – 80 percent are small businesses and startups; others are among the world's best known brands – enjoy the benefits of CTA membership including policy advocacy, market research, technical education, industry promotion, standards development and the fostering of business and strategic relationships. CTA also owns and produces CES® – the world's gathering place for all who thrive on the business of consumer technologies. Profits from CES are reinvested into CTA's industry services.
About Shanghai Intex:
Shanghai Intex Exhibition Co., Ltd was originally the exhibition organizing business of Shanghai Intex, a pioneering exhibition organizer established in 1995. Shanghai Intex is jointly overseen by the China Council for the Promotion of International Trade (CCPIT) Shanghai and PNO Exhibition Investment (Dubai) Limited. Starting in 1998, Shanghai Intex has organized over 100 trade shows and conferences with a sum total exhibition space in excess of 2 million sqm. Shanghai Intex is comprised of professional teams with a wealth of experience in organizing major international events, covering the creative industry, healthcare, lifestyle, advanced manufacturing and consumer electronics.
UPCOMING EVENTS
Innovate Celebrate – Register
October 9-11, San Francisco, CA
CES Unveiled Paris – Register
October 24, Paris, France
CES Unveiled Amsterdam – Register
October 26, Amsterdam, Netherlands
CT Hall of Fame Dinner
November 7, New York, NY
CES Unveiled New York
November 9, New York, NY
CES Media Days
January 7-8, 2018, Las Vegas, NV
CES Unveiled Las Vegas
January 7, Las Vegas, NV
CES 2018 – Register
January 9-12, Las Vegas, NV
CES Asia 2018
June 13-15, Shanghai, China
View source version on businesswire.com: http://www.businesswire.com/news/home/20171011006227/en/