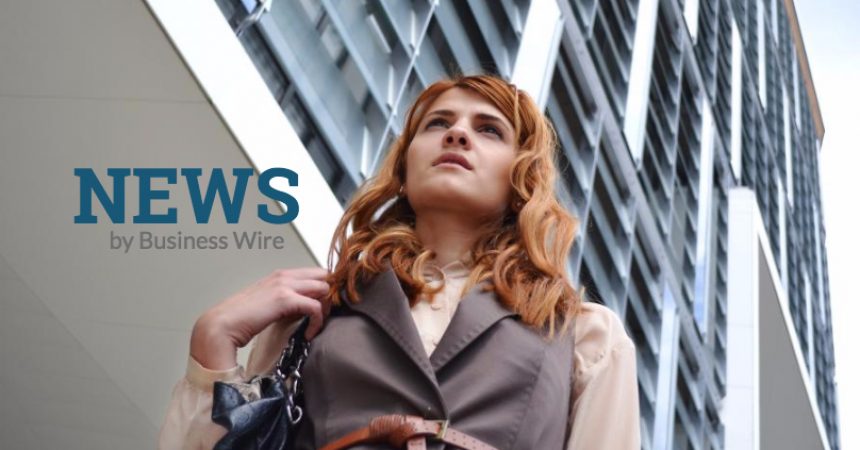 Bloom Properties to Target Indian Investors at Dubai Property Show in Mumbai
Bloom Properties, a Bloom Holding business specializing in the development of integrated and sustainable communities, announced its debut participation in the Dubai Property Show, set to run from November 3 to 5, 2017 at the Bandra Kurla Complex in Mumbai, the financial capital of India.
This press release features multimedia. View the full release here: http://www.businesswire.com/news/home/20171103005424/en/
Bloom Heights (Photo: AETOSWire)
The developer will showcase its wide range of properties including Bloom Towers and Bloom Heights in Jumeirah Village Circle (JVC) in Dubai as well as Soho Square and Park View mixed-use developments on Saadiyat in Abu Dhabi. The three-day event is expected to attract over 5,000 interested buyers.
At the event, Sameh Muhtadi, CEO of Bloom Holding, will receive the Real Estate Award in recognition of his outstanding achievements in establishing Bloom Properties as a top real estate developer. Awarded by Dubai Land Department, the accolade validates Muhtadi's exceptional leadership and integral role in elevating the company to a major player in the regional real estate market.
Sameh Muhtadi, CEO of Bloom Holding, said: "In the UAE real estate market, Bloom Properties is regarded as a reliable and trusted developer focused on the timely delivery of projects and well-known for the superior quality of its offerings. We aim to leverage this long-standing reputation to attract more investors from international markets, such as India, China and Saudi Arabia."
Speaking on Bloom's participation in the upcoming property exhibition, Sameh Muhtadi, CEO of Bloom Holding added: "As a home to 2.6-million-strong Indian diaspora, the UAE tops the list of popular destinations for Indians seeking lucrative long-term real estate investment opportunities. In participating in this event, we look forward to introducing our developments in the UAE to Indian investors, who continue to show keen interest in our offerings across the country."
Muhtadi added: "We invite prospective buyers to explore our diverse portfolio of residential developments that offer significant return on investment and long-term capital appreciation, and to provide guidance in helping them fulfill their investment objectives."
Among the projects Bloom Properties will highlight at the Dubai Property Show in Mumbai, the developments located in the popular master community of JVC – Bloom Towers and Bloom Heights – promise particularly attractive returns of up to 10 percent.
Scheduled for completion in 2020, Bloom Towers will consist of three towers with a total of 944 residential units. The two towers allocated for sale will comprise 689 contemporary studios and one-bedroom apartments featuring a timeless and elegant design.
Meanwhile, Bloom Heights will feature 686 units ranging from studios to three-bedroom apartments. Slated for completion in 2019, the two-tower high-rise development will provide easy access to all major roads.
Located in the university neighborhood of Saadiyat in Abu Dhabi, Park View will consist of a residential and a hotel apartment building, featuring design and architectural elements integral to upscale urban living. The residential building will offer 207 units ranging from studios to two-bedroom apartments, while the hospitality component includes 217 furnished and serviced hotel apartments comprising studios as well as one- and two-bedroom executive apartments.
Soho Square, another Bloom Properties project in Saadiyat, will include 302 upscale residences ranging from studios to three-bedroom apartments, townhouses and a penthouse. Both Park View and Soho Square offer proximity to the New York University Abu Dhabi campus and major upcoming tourist attractions.
Bloom Properties is a Bloom Holding business entity specializing in the development of integrated and sustainable communities that offer an enriching lifestyle and enhanced quality of life. In collaboration with best-in-class designers and architects, the company builds a range of residential, commercial and mixed-use developments in prime locations across the MENA region. Bloom Properties also provides specialized leasing and property management solutions that exceed the tenants' expectations.
*Source: AETOSWire
View source version on businesswire.com: http://www.businesswire.com/news/home/20171103005424/en/

MULTIMEDIA AVAILABLE :
http://www.businesswire.com/news/home/20171103005424/en/