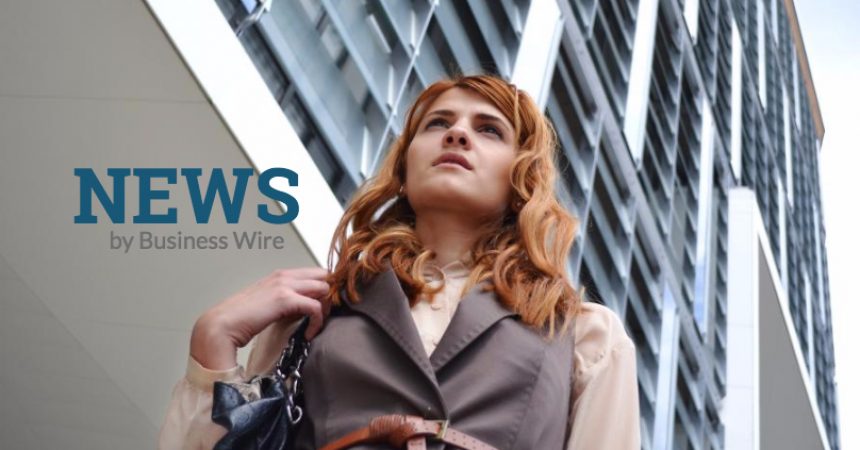 AxisDirect Launches WhatsApp Virtual Assistant
AxisDirect (www.axisdirect.in), the leading stock broking house, announced the launch of WhatsApp broadcast services to provide timely and personalized market information to the investors on the go. This innovative feature provides not only personalised alerts, research ideas and market updates via WhatsApp but is also powered by an Artificial Intelligence (AI) based bot that can fetch live portfolio values, stock quotes, index values or even answer investor queries on chat. This service uses end-to-end encryption, thereby making it highly secure.
In this age of information overload, retail investors often find it a time-consuming process to track updates related to markets as well as their investment portfolio. This feature combines the convenience by leveraging WhatsApp as a medium of communication and offers personalisation by sending relevant content to users.
Commenting on this innovative and disruptive development Mr. Amit Golia, Chief Business Officer, Axis Securities said, "We are extremely happy to introduce WhatsApp services for our customers. It has definitely become a preferred mode of communication for millions of people in our country and we see tremendous value in this initiative for our investors. This feature will not only provide investors with relevant market information but also offer personalised insights for creating a better portfolio. AxisDirect has always endeavoured to simplify the customer experience through innovation and this feature is a positive step in that direction."
What makes this proposition unique from other players providing information over WhatsApp is
It is powered by a bot that is not keyword driven like most players, but is based on Artificial Intelligence. So, the Natural Language Processing (NLP) capabilities are much better.
The bot provides customised url for users to take actions. By clicking on the link, it pre-populates a personalised order entry panel for registered AxisDirect customers already logged in.
It fetches personal information like live portfolio value and the top gainers and losers in the portfolio on a near real time basis.
What's more, it provides alerts tailor-made specific to the customer unlike other players providing general market news. For example, if one holds Tata Motors and the price reaches 52 week high or low it immediately intimates the users holding Tata Motors stock in their portfolio.
How to subscribe in 3 simple steps?
Users have to simply click on this

link

Send text "Start AxisDirect" and
Save the WhatsApp number to contacts and start receiving alerts for free.
AxisDirect has been at the forefront of using innovative approach to make investment experience simple and hassle-free for investors. The use of WhatsApp for disseminating market and portfolio related information is another step by the brand to equip the investors for making informed financial decisions in a simplistic and innovative manner.
Below are some screenshots from the AxisDirect WhatsApp service/bot. The bot sends alerts and responds to messages sent with respective information and action link.
About AxisDirect (www.axisdirect.in)
AxisDirect is the retail broking vertical of well known BFSI player Axis Securities Limited (ASL). ASL is a proud subsidiary of Axis Bank – India's 3rd largest private sector bank. ASL is currently present in 80+ branches across India. ASL offers retail broking services through AxisDirect and also functions as a distributor to Bank's financial products. AxisDirect engages in offering simplified investment solutions through a bouquet of investment products to its customers e.g. Equities, Mutual Funds, SIPs, IPOs, Derivatives, Bonds, NCDs, ETFs and Company Fixed Deposits. With over 17 lakh customers, AxisDirect is one of the fastest growing players in the industry and is among the top 5 players in terms of customer base.
Disclaimer:
Investments in securities market are subject to market risks. Read all the related documents carefully before investing. AxisDirect is a brand under which Axis Securities Limited offers its retail broking and investment services. Brokerage will not exceed the SEBI prescribed limit.
CIN No. U74992MH2006PLC163204|NSE, BSE & MSEI SEBI Single Registration Number INZ000161633|ARN-64610|CDSL-IN-DP-CDSL-693-2013|SEBI-Research Analyst Reg. No. INH 000000297|Portfolio Manager Reg. No. INP000000654. Main/Dealing off.- Unit No. 2, Phoenix Market City, 2nd Floor, 15, LBS Road, Near Kamani Junction, Kurla (west), Mumbai- 400070, Tel No. – 18002100808,
Reg. off.- Axis House, 8th Floor, Wadia International Centre, Pandurang Budhkar Marg, Worli, Mumbai – 400 025. In case of any grievances please write to: customer.grievance@axisdirect.in.
Compliance Officer: Anand Shaha, E-Mail ID: compliance.officer@axisdirect.in, Tel No: 022-42671582.