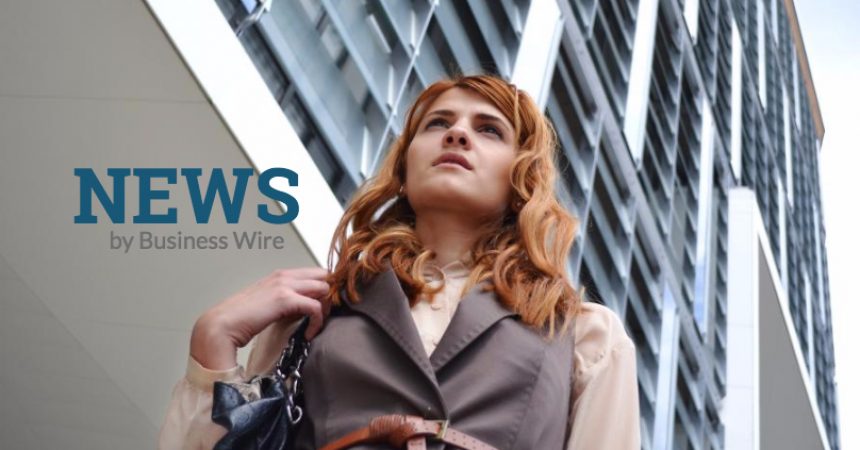 AstraZeneca to Present Transformative Data at ESMO Asia 2017 Congress from Pivotal Trials Showing Potential New Standards of Care in Non-small Cell Lung Cancer
At the ESMO Asia 2017 Congress in Singapore, 17-19 November 2017, AstraZeneca and MedImmune, its global biologics research and development arm, will share ground-breaking results from two pivotal trials, as well as new data from the FLAURA trial on central nervous system (CNS) metastases in patients with epidermal growth factor receptor (EGFR) mutation-positive non-small cell lung cancer (NSCLC) and subset data in Asian patients.
In oral presentations on 18 November 2017, key data will be presented on two Phase III trials in areas of high unmet medical need in Asia:
Results of the FLAURA trial of Tagrisso (osimertinib) as 1st-line therapy in locally advanced or metastatic EGFR mutation-positive NSCLC, which accounts for 30-40% of all NSCLC cases in Asian patients [Abstract 413O]; and
Results of the PACIFIC trial of Imfinzi (durvalumab) in locally advanced (Stage III), unresectable NSCLC, an earlier stage of the disease for which treatment options are limited [Abstract 403O].
Joris Silon, Asia Area Vice President at AstraZeneca, said: "The paradigm-shifting results of the FLAURA trial of Tagrisso and PACIFIC trial of Imfinzi demonstrate two new potential standards of care for patients with lung cancer. Our commitment to improving outcomes in this tumour type extends from earlier- to late-stage disease and encompasses a wide array of scientific approaches that leverage different mechanisms to attack cancer. The lung cancer burden is significant in Asia, and we are proud to share our progress with the medical community."
FLAURA: Demonstrating unprecedented PFS in 1st-line EGFR mutation-positive NSCLC
AstraZeneca will present the full results of the Phase III FLAURA trial, which support Tagrisso's clear potential as a new standard of care (SoC) in the 1st-line treatment of adult patients with locally advanced or metastatic EGFR-mutated (EGFRm) NSCLC. The results, which will be presented during the oral session on 18 November from 09:45-09:57 in Hall 405, demonstrate a superior, clinically meaningful progression-free survival (PFS) advantage with Tagrisso compared with current SoC EGFR tyrosine kinase inhibitors (TKIs) erlotinib or gefitinib.
In the trial, osimertinib significantly improved PFS compared with erlotinib or gefitinib in previously untreated patients; median PFS was nearly doubled at 18.9 months for osimertinib compared with 10.2 months for the EGFR-TKI comparator arm (PFS, hazard ratio [HR] 0.46; 95% confidence interval [CI] 0.37-0.57; p<0.0001). Preliminary overall survival (OS) data favoured osimertinib with a 37% reduction in the risk of death (HR 0.63, 95% CI 0.45-0.88; p=0.0068 [not significant]) at the interim OS analysis (25% maturity).
The FLAURA safety data for Tagrisso were in line with those observed in prior clinical trials. Tagrisso was well tolerated, with less frequent grade 3 or higher adverse events (AEs) than with standard EGFR-TKIs (34% vs. 45%). In patients treated with osimertinib, the most common AEs were diarrhoea (58% [2% Grade ≥3]) and dry skin (32% [<1% Grade ≥3]), and in the comparator arm group, the most common AEs were diarrhoea (57% [3% Grade ≥3]) and dermatitis acneiform (48% [5% Grade ≥3]).
Dr. Yuichiro Ohe, from the National Cancer Centre Hospital, Tokyo, Japan, said: "The FLAURA data are extremely encouraging and provide new hope for improved outcomes in an area of great unmet medical need. The impressive efficacy improvements and favourable safety profile for Tagrisso support its use as the new standard of care as 1st-line therapy in EGFR-mutated NSCLC."
In addition to the overall FLAURA trial results, AstraZeneca is reporting new data at the ESMO Asia 2017 Congress:
A sub-analysis of the FLAURA trial in patients with CNS metastases [Abstract LBA5] will be discussed in an oral presentation on 18 November from 09:57-10:09 in Hall 405.
Subset data in Asian patients in the FLAURA trial [Abstract LBA6_PR] will be presented as a mini-oral on 19 November from 14:35-14:40 in Room 310 and included in the official press programme.
Dr. Byoung-Chul Cho, Associate Professor, Yonsei University College of Medicine, Seoul, Korea, said: "The burden of lung cancer, particularly EGFRm disease, is especially high among Asian populations. The commitment to further research in this population is exciting and offers the promise of potentially meaningful clinical advances for patients."
In Asia, 30-40% of all patients with NSCLC have EGFRm disease, the highest prevalence among any ethnic group.
PACIFIC: Demonstrating the first superior PFS in locally advanced (Stage III), unresectable NSCLC
AstraZeneca is also presenting full results of a planned interim analysis of the Phase III PACIFIC trial, which show that Imfinzi demonstrated a statistically significant and clinically meaningful improvement in PFS compared to current SoC with active surveillance in patients with locally advanced (Stage III), unresectable NSCLC who had not progressed following standard platinum-based chemotherapy concurrent with radiation therapy (CRT). Imfinzi is the first Immuno-Oncology medicine to show superior PFS in this setting.
The results, which will be presented during the oral session on 18 November from 09:33-09:45 in Hall 405, show an improvement in PFS of more than 11 months in patients treated with Imfinzi compared to placebo. The PFS improvement with Imfinzi was observed across all pre-specified subgroups, including PD-L1 expression status. Patients receiving Imfinzi also had a lower incidence of metastases than those receiving placebo. The PACIFIC trial continues to evaluate OS, the other primary endpoint. Detailed results of the PACIFIC trial are published online in the New England Journal of Medicine.
Among patients receiving Imfinzi, the most frequent treatment-related AEs vs. placebo were cough (35.4% vs. 25.2%), pneumonitis/radiation pneumonitis (33.9% vs. 24.8%), fatigue (23.8% vs. 20.5%), dyspnoea (22.3% vs. 23.9%) and diarrhoea (18.3% vs. 18.8%). 29.9% of patients experienced a grade 3 or 4 AE vs. 26.1% for placebo, and 15.4% of patients discontinued treatment due to AEs compared to 9.8% of patients on placebo.
AstraZeneca is in discussions with global health authorities regarding regulatory submissions for Imfinzi based on the PACIFIC data.
NOTES TO EDITORS
About NSCLC
Lung cancer is the leading cause of cancer death among both men and women, accounting for about one-quarter of all cancer deaths, more than breast, prostate and colorectal cancers combined. Approximately 10-15% of patients in the US and Europe, and 30-40% of patients in Asia have EGFRm NSCLC. These patients are particularly sensitive to treatment with currently available EGFR-TKIs, which block the cell-signaling pathways that drive the growth of tumour cells. However, tumours almost always develop resistance to EGFR-TKI treatment leading to disease progression. Approximately half of patients develop resistance to approved EGFR-TKIs such as gefitinib and erlotinib due to the resistance mutation, EGFR T790M.Tagrisso also targets this secondary mutation that leads to disease progression. There is also a need for medicines with improved CNS efficacy, since approximately 25% of patients with EGFR-mutated NSCLC have brain metastases at diagnosis, increasing to approximately 40% within two years of diagnosis.
About Tagrisso
Tagrisso (osimertinib) is a third-generation, CNS-active, irreversible EGFR-TKI designed to inhibit both EGFR-sensitising and EGFR T790M-resistance mutations, with clinical activity against central nervous system (CNS) metastases. Tagrisso 40mg and 80mg once-daily oral tablets have been approved in more than 60 countries, including the US, EU, Japan and China, for patients with EGFR T790M mutation-positive advanced NSCLC. Tagrisso is also being investigated in the adjuvant setting and in combination with other treatments.
About FLAURA
The FLAURA trial assessed the efficacy and safety of Tagrisso 80mg once daily vs. standard-of-care EGFR-TKIs (either erlotinib [150mg orally, once daily] or gefitinib [250mg orally, once daily]) in previously untreated patients with locally advanced or metastatic EGFR-mutated NSCLC. The trial was a double-blinded, randomised study, with 556 patients across 29 countries.
About Locally Advanced (Stage III) NSCLC
Locally advanced (Stage III) lung cancer is commonly divided into two stages (IIIA and IIIB), which are defined by how much the cancer has spread locally and the possibility of surgery. This differentiates it from Stage IV disease, when the cancer has spread (metastasised) to distant organs. Stage III lung cancer represents approximately one-third of NSCLC incidence and was estimated to affect around 105,000 patients in the top-7 countries in 2016. More than 70% of these patients have tumours that are unresectable. The current standard of care is chemotherapy and radiation followed by active surveillance to monitor for progression. The prognosis remains poor and long-term survival rates are low.
About Imfinzi
Imfinzi (durvalumab), a human monoclonal antibody directed against PD-L1, blocks PD-L1 interaction with PD-1 and CD80 on T cells, countering the tumour's immune-evading tactics and inducing an immune response.
Imfinzi has already received accelerated approval in the US for the treatment of patients with locally advanced or metastatic urothelial carcinoma, who have disease progression during or following platinum-containing chemotherapy, or whose disease has progressed within 12 months of receiving platinum-containing chemotherapy before (neoadjuvant) or after (adjuvant) surgery.
As part of a broad development programme, Imfinzi is also being investigated for the adjuvant treatment of patients with NSCLC in the CCTG (Canadian Cancer Trials Group) trial ADJUVANT (BR31). In the MYSTIC, NEPTUNE, and PEARL Phase III trials, Imfinzi is being studied for 1st-line treatment as monotherapy and/or in combination with tremelimumab, an anti-CTLA-4 monoclonal antibody, for the treatment of metastatic NSCLC. The POSEIDON trial is investigating Imfinzi with and without tremelimumab in combination with chemotherapy in the same population.
About PACIFIC
The PACIFIC trial is a randomised, double-blinded, placebo-controlled, multi-centre trial of Imfinzi as treatment in unselected patients with locally-advanced (Stage III), unresectable NSCLC who have not progressed following platinum-based chemotherapy concurrent with radiation therapy.
The trial is being conducted in 235 centres across 26 countries involving approximately 700 patients. The primary endpoints of the trial are progression-free survival (PFS) and overall survival (OS), and secondary endpoints include landmark PFS and OS, objective response rate (ORR) and duration of response.
About AstraZeneca in Lung Cancer
AstraZeneca is committed to developing medicines to help every patient with lung cancer. We have two approved medicines and a growing pipeline that targets genetic changes in tumour cells and boosts the power of the immune response against cancer. Our unrelenting pursuit of science aims to deliver more breakthrough therapies with the goal of extending and improving the lives of patients across all stages of disease and lines of therapy.
About AstraZeneca in Oncology
AstraZeneca has a deep-rooted heritage in Oncology and offers a quickly-growing portfolio of new medicines that has the potential to transform patients' lives and the Company's future. With at least six new medicines to be launched between 2014 and 2020, and a broad pipeline of small molecules and biologics in development, we are committed to advance New Oncology as one of AstraZeneca's five Growth Platforms focused on lung, ovarian, breast and blood cancers. In addition to our core capabilities, we actively pursue innovative partnerships and investments that accelerate the delivery of our strategy, as illustrated by our investment in Acerta Pharma in haematology.
By harnessing the power of four scientific platforms – Immuno-Oncology, Tumour Drivers and Resistance, DNA Damage Response and Antibody Drug Conjugates – and by championing the development of personalised combinations, AstraZeneca has the vision to redefine cancer treatment and one day eliminate cancer as a cause of death.
About MedImmune
MedImmune is the global biologics research and development arm of AstraZeneca, a global, innovation-driven biopharmaceutical business that focuses on the discovery, development and commercialisation of small molecule and biologic prescription medicines. MedImmune is pioneering innovative research and exploring novel pathways across Oncology; Respiratory, Cardiovascular & Metabolic Diseases; and Infection and Vaccines. The MedImmune headquarters is located in Gaithersburg, Md., one of AstraZeneca's three global R&D centres, with additional sites in Cambridge, UK, and Mountain View, CA. For more information, please visit www.medimmune.com.
About AstraZeneca
AstraZeneca is a global, science-led biopharmaceutical company that focuses on the discovery, development and commercialisation of prescription medicines, primarily for the treatment of diseases in three therapy areas – Oncology, Cardiovascular & Metabolic Diseases and Respiratory. The Company also is selectively active in the areas of autoimmunity, neuroscience, and infection. AstraZeneca operates in over 100 countries and its innovative medicines are used by millions of patients worldwide.
For more information, please visit www.astrazeneca.com and follow us on Twitter @AstraZeneca.
View source version on businesswire.com: http://www.businesswire.com/news/home/20171116006557/en/