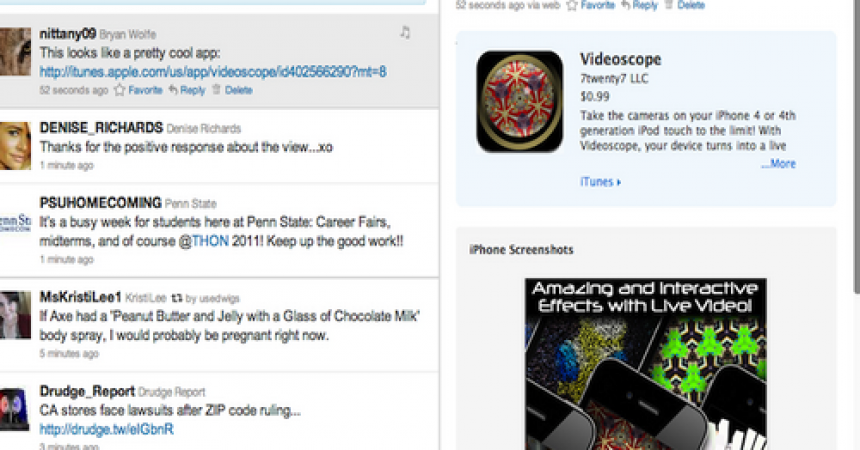 Apple App Store Integrated with Twitter Website
Twitter is a micro-blogging website, a very famous social networking website of our day to day use and who is unknown of the very famous Apple App Store.
The Apple App Store is now integrated with the twitter website.
Many of use our Apple iDevice to tweet daily, share some small information about the app and also some links from the Apple App Store.
Now whenever you will tweet about any App on the Apple App store, or you have or say you will read about it, the tweet will automatically track the picture of the App defined in your App by connecting to the App Store Servers.
Also, it will show you some info about it in brief and provide you with the link of the App on the Apple App Store.
Integration of Apple App Store with twitter have made tweeting about Apple Apps very much easier now, as you don't have to visit the Apple App store to get the info about the app you are reading about, also you don't have to search for it.
Twitter automatically tracks the Apple App info and displays it at you home screen.
Just have a look at the below screenshot :