Almost Half Of India Affected by 'GODLESS' Android Malware; Reports Trend Micro
'GODLESS' Android malware can secretly root your phone and install program
Trend Micro came across a family of mobile malware called Godless (detected as ANDROIDOS_GODLESS.HRX) that has a set of rooting exploits in its pockets. By having multiple exploits to use, Godless can target virtually any Android device running on Android 5.1 (Lollipop) or earlier. As of this writing, almost 90% of Android devices run on affected versions. Based on the data gathered from our Trend Micro Mobile App Reputation Service, malicious apps related to this threat can be found in prominent app stores, including Google Play, and has affected over 850,000 devices worldwide.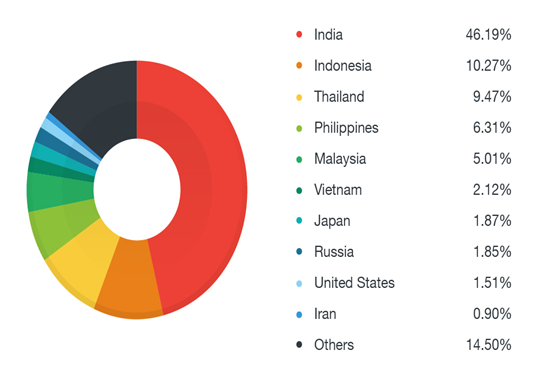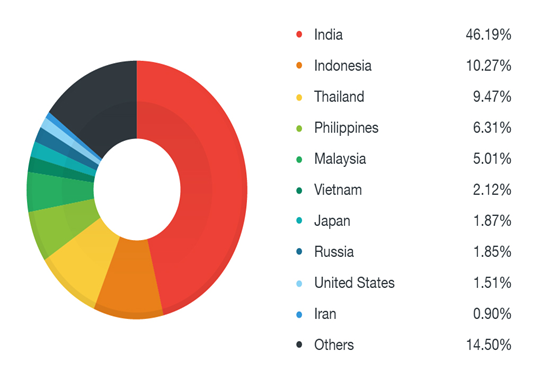 Figure 1. Global distribution of affected devices
Godless hides inside an app and uses exploits to try to root the OS on your phone. This basically creates admin access to a device, allowing unauthorized apps to be installed. It contains various exploits to ensure it can root a device, and it can even install spyware. A newer variant can also bypass security checks at app stores like Google Play. Once the malware has finished its rooting, it can be tricky to uninstall, the security firm said.
Trend Micro has also found various apps in Google Play that contain the malicious code.
The malicious apps we've seen that have this new remote routine range from utility apps like flashlights and Wi-Fi apps, to copies of popular game. Some apps are clean but have a corresponding malicious version that shares the same developer certificate. The danger there is that users install the clean app but are then upgraded to the malicious version without them knowing.
So far, Trend Micro has seen 850,000 affected devices, with almost half in India and more in other Southeast Asian countries. Less than 2 percent were in the U.S.
"When downloading apps, regardless if it's a utility tool or a popular game, users should always review the developer. Unknown developers with very little or no background information may be the source of these malicious apps. It's also best to download apps from trusted stores such as Google Play and Amazon. Users should also have secure mobile security that can mitigate mobile malware," Mr. Nilesh Jain, Country Manager- (India and SAARC), Trend Micro said.
Trend Micro Mobile Security Personal Edition and Mobile Security Solutions detect all related threats in this attack.