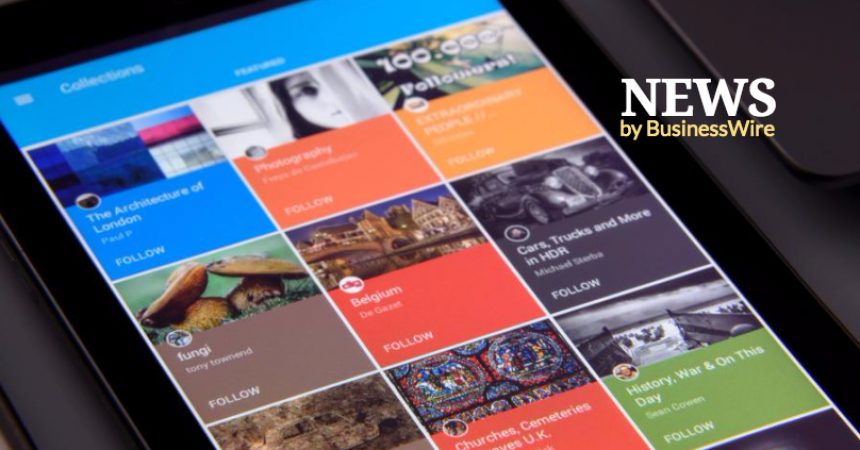 Alankit Limited Announces Q2 FY18 Results: Registers Strong Growth with Revenue of Rs. 24.65 Crore and; Shares Intent of Entering Three New Business Verticals
Results figures
Alankit Ltd. records strong growth of 32% in gross revenue in Q2 FY18 as compared with Q2 FY17
Revenue recorded in Q2 FY18 is Rs. 24.65 cr, 32% up from Rs.18.62cr in Q2 FY17
Profit before Tax up by Rs.7.22 cr, at 168% as compared to Rs. 2.69 cr in Q2 FY17
Profit after Tax up by Rs.5.76 cr, at 252% as compared to Rs. 1.64 in Q2 FY17
EBITA Q2 FY18 saw a growth of 174% compared with Q2 FY17, standing at Rs 7.36 cr
Business announcements
Alankit Ltd. plans to further expand its base and operations in Gulf (applying for GULF-VAT license)
Alankit Ltd. plans to apply for two RBI licenses – P2P and FFMC
Alankit Limited is a flagship company of the Alankit Group listed on both the premier stock exchanges of the country, NSE and BSE. The company announced the results for the second quarter (Q2) of the financial year 2017-18. The company has registered notable growth across all metrics of performance with a revenue of Rs. 24.65 cr, which is 32% higher than previous comparable quarter of FY 16-17.
For H1-FY18, the gross revenue stands at Rs. 53.48 cr, Alankit Limited recorded a remarkable growth of 68%. In terms of EBITA, the company registered a growth of 179% with the figure touching Rs. 14.14 cr. The company's EPS ranged around 0.72 and profit after tax grew by 192%, standing at Rs. 10.32 crore.
Speaking about the results and company's outlook, Mr. Alok Kumar Agarwal, Chairman and Director, Alankit Limited expressed "we are delighted with the growth trajectory of the company. We have aligned our vision to that of the Government of India and are continuously providing digital solutions that would benefit Indian citizens and businesses alike. We are working vigorously for creating a robust IT infrastructure as per GSTN specification for furthermore expansion and effective implementation of the futuristic GST regime. In parallel to ongoing initiatives, we thank all our investors for bestowing their trust and confidence in us."
Commenting on the performance, Mr. Ankit Agarwal, Managing Director, Alankit Limited said, "Alankit Limited is committed to providing e-Governance services and more to Indian citizens. With the government's increased focus on greater level of governance and transparency on back of digitization, our focus has been to provide the best in class solutions that equip Indians to seamlessly get on the digital wagon. The highlight for us this quarter has been the successful implementation of GST solutions."
Some critical discussion points on the board meeting held today, included:
Alankit Ltd. as part of a joint venture in the UAE, will seek license for Gulf-VAT, FFMC (Full-fledged money changer) and P2P (Peer to Peer lending).
With Alankit Ltd. successfully equipping businesses to file and comply GST returns in India, it is taking the expertise to the Middle East with VAT being implemented in the UAE from 1st January, 2018.
FFMC is authorized by the Reserve Bank to deal in foreign exchange for specified purposes.
P2P license (RBI license) will establish Alankit Ltd. as an aggregator and help individuals looking to invest small sums of money at a higher interest rate.
Notes to the editor:
GST implementation by Alankit Ltd.
Alankit Ltd. is a Government to Citizen Company with prime focus on e-Governance product and services like PAN, AADHAAR, GST implementation etc. Alankit Ltd. introduced GST Muneemji, a cloud based solution which helps businesses record their invoices on this platform for further filing on GSTN Network. As part of spreading awareness and getting businesses on board with GST for increased compliance, the company initiated an evangelization drive throughout the nation covering 22 cities, including metros and tier II towns (Delhi, Mumbai, Bangalore, Chennai, Hyderabad, Cochin, Ahemdabad, Indore, Guwahati, Raipur, Vishkhapatnam, Lucknow and Chandigarh). Alankit Ltd. also launched GST Saarthi, which is targeted towards small traders & unorganized businesses with the aim to streamline the process of GST filing. It helps small traders in Business Accounting, helps SMBs to get onboard, take payments through cards/Aadhaar Biometrics, etc. Alankit GST Saarthi PoS device would incorporate a tablet, a debit/ credit card swiping option and a small printer along with a fingerprint scanner for Aadhaar enabled payments.
The government has emphasized its commitment to GST and is moving ahead on key initiatives such as better tax compliance, and plugging in leakages through measures like linking Aadhaar and PAN. Implementation of GST is expected to have far reaching effects by bringing large parts of the informal economy into the formal system where compliance and accountability standards are of a higher order. Currently, Alankit Ltd. has a network of 2250 TIN/PAN centers/GST Suvidha Kendra and with advent of GST, the company plans to double its footprint over next few months across the nation.
About Alankit Ltd.'s journey of 25 years
Alankit Ltd. is a 25-year-old entity which has been operating across the diverse spectrum of financial services, e-Governance, insurance and healthcare services. Alankit Assignments Ltd., one of the leading affiliated companies of the group commenced business operations in 1995 and was recently the registrar of one of India's largest ever public-sector IPO – HUDCO. With a network of over 5000 centers, Alankit has direct presence in more than 673 cities across India. The company also has presence in international frontiers with presence in UAE, UK and Singapore. After building strong and successful portfolio in financial services and e-Governance space with offerings like UID enrolment (Aadhaar), TIN and PAN facilitation, IWRC, e-Return intermediary and more, a recent milestone for the company has been identification and authorization by GSTN as a GST Suvidha Provider (GSPs).
About Alankit Ltd.
Alankit Ltd. (BSE: 531082, NSE: ALANKIT), part of Alankit Group and a leading e-Governance Service Provider in India. Alankit Group is a conglomerate of 12 Group companies with diversified activities into e-Governance, Financial Services, Insurance and Health Care verticals. Alankit is a professionally managed Group, led by a team of level headed personnel with outstanding managerial acumen. With a customer base of over 20 Million, this is increasing steadily year after year.
Alankit Ltd.'s services include GSP (GST Suvidha Provider), TIN Facilitation Center & PAN Center, UID Enrolment (Aadhaar), Business Correspondent (BC), Printing of PVC Aadhaar Card, Aadhaar Seeding, National Distributor for Entrust Datacard Printers, Authentication User Agency (AUA), KYC User Agency (KUA), Distribution Agency for EESL, POP- National Pension System (NPS), Authorized Person (AP) for National Insurance – policy Repository (NIR), Point of Service (POS) for National Skills Registry (NSR), Facilitator for Atal Pension Yojana (APY), Manpower Services, Scanning and Digitization of Medical Records- www. recordxpert.com etc.