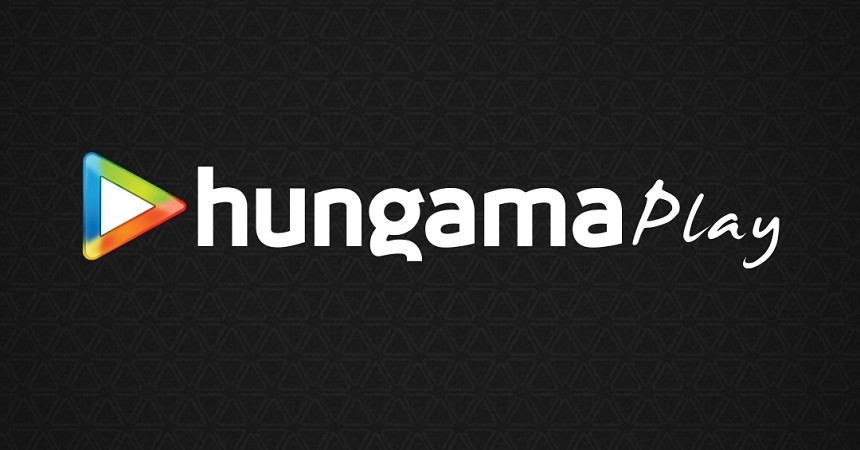 6500+ Movies On The Move, With HungamaPlay
Hungama launches HungamaPlay, on-Demand Movies App
Hungama, India's largest digital entertainment service gears up to launch HungamaPlay (#HungamaPlay), their on-Demand Movies app in early August 2015. The App available on iOS & Android Stores that features a rich and interactive experience packed with thousands of movies from the biggest studios across Bollywood, Hollywood and Indian Regional Cinema.
At launch, #HungamaPlay offers a 6500+ strong movie library across 19 genres and 12 languages. From Classics like Dilwale Dulhania Le Jayenge, Maine Pyaar Kiya, Silsila to all-time favorites superhero/action-flicks like Don 2, Dabangg, Marvel's The Avengers, American Sniper to the recent ones like Interstellar, Horrible Bosses, Jupiter Ascending they have it all! #HungamaPlay has a movie for every movie aficionado, making it the complete entertainment package. With the aim to add a touch of Hungama, the app will soon carry original content keeping in mind its digital audience.
Once subscribed to the service, consumers can Play from rom-coms to drama to comedy, to action to thrillers and so many more. #HungamaPlay offers an all-encompassing catalog that promises to take one through time and space as they live in the magical world of the silver screen on their fingertips. #HungamaPlay loaded with features will also integrate game mechanics in the User Interface of the app to increase user engagement. With gamification consumers will earn points upon using the app and can redeem those points for digital goods and more.
With a substantial increase in smartphone usage from 1.2mn 5 years ago and the expected 200mn in 2016 in India, the movies app will take users on a cinematic journey. HungamaPlay, with its magnificent movies collection will raise the entertainment quotient as they travel, across work and home anywhere, anytime. The app that carries the largest movie library has also introduced some exciting new features and innovation like 'Adaptive Streaming', this feature allows seamless and adaptive streaming that supports 3G, Wifi and EDGE.
#HungamaPlay introduced as the one-stop destination for all things entertainment, will not only carry exciting and captivating content but will also have interesting features like 'Try and Buy', 'Rent' &/or 'Subscribe' and 'Movie Discover Tool' among others. With the 'Try and Buy' feature consumers can watch trailers along with the first 10 minutes of a movie for FREE before opting to subscribe and Play the entire movie. The 'Rent' feature allows subscribers access any purchased movie to play out over 7 days. On 'subscription' consumers can access almost the entire library to choose and Play from over 30 days!
Speaking on the occasion Neeraj Roy, MD & CEO of Hungama Digital Media Entertainment said, "For over a decade Hungama has been synonymous with entertainment right from the time of caller tones and WAP-entertainment to today with our music streaming service. With Hungama Play we aim to add a new dimension to entertainment that we provide to our digital consumers. With support from both Indian and international studios, Hungama Play launches with over 6500 titles across languages. I am sure that consumers will enjoy the experience we have built into Hungama Play and the wide catalog of movies."
Bhushan Kumar (T-Series) who is producing around 7 to 8 films a year and who has work with Hungama closely says, "The target audience of our film industry is changing faster and they are the ones who access various digital platforms. As the platform is growing every day with new technologies and new developments, it is important to walk with this change and give the audience what they need. HungamaPlay will enable our films to be available to our audiences with a click. Our reach has widened with the app and will the exciting features will give a delightful experience to the consumers."
"A robust digital distribution platform like HungamaPlay not only helps our audiences to connect with us, but also enables them to engage with their favourite YRF movies on the go, at their own convenience." said Anand Gurnani, Vice President – Digital, Yash Raj Films Pvt. Ltd.
Speaking about the partnership,

Chris Dyde, Senior Vice President, International Licensee Markets, Warner Bros. Home Entertainment Group

said, "Providing consumers with more choices and improving the movie experience at home is at the heart of Warner Bros.' digital strategy and we're delighted to be working with Hungama.com, to offer viewers across India a fantastic selection of some of the biggest blockbusters from the Warner Bros. catalogue."