B2B lead generation tools are platforms or software that make it easier to collect and follow up with leads. Since the process is automated, you can concentrate on creating campaigns rather than manually entering lead information. For the purpose of attracting potential clients, you must have a defined plan. And the appropriate equipment to oversee and carry out your project. A lead generation solution should automate your operations and not involve a ton of coding on your part, and it should not come with a lot of "chores." The better, the more intuitive and user-friendly it is. There are many different types and uses for lead generation software. You'll discover some that provide superior features in particular areas compared to others. Additionally, take pricing into account and choose the best tool for your budget.
You can utilize various lead creation systems to generate B2B leads. Which you choose to employ depends entirely on the kind of lead generation campaign you do. For instance, you should switch to an email marketing solution if you're still manually sending emails to prospects. Making B2B lead generation easy and realistic requires automation. There are various kinds of B2B lead-generating tools are available online.
With platforms like LeadPages, having a mechanism to collect leads on your website is simpler. This allows you to design unique landing pages for particular audiences. The leads attracted are then channeled into your CRM via a connection to your other applications. You don't have to start from scratch, so don't worry. There are a large number of high-converting templates available. After that, you can customize it by changing the colors, adding your logo, and picking the design.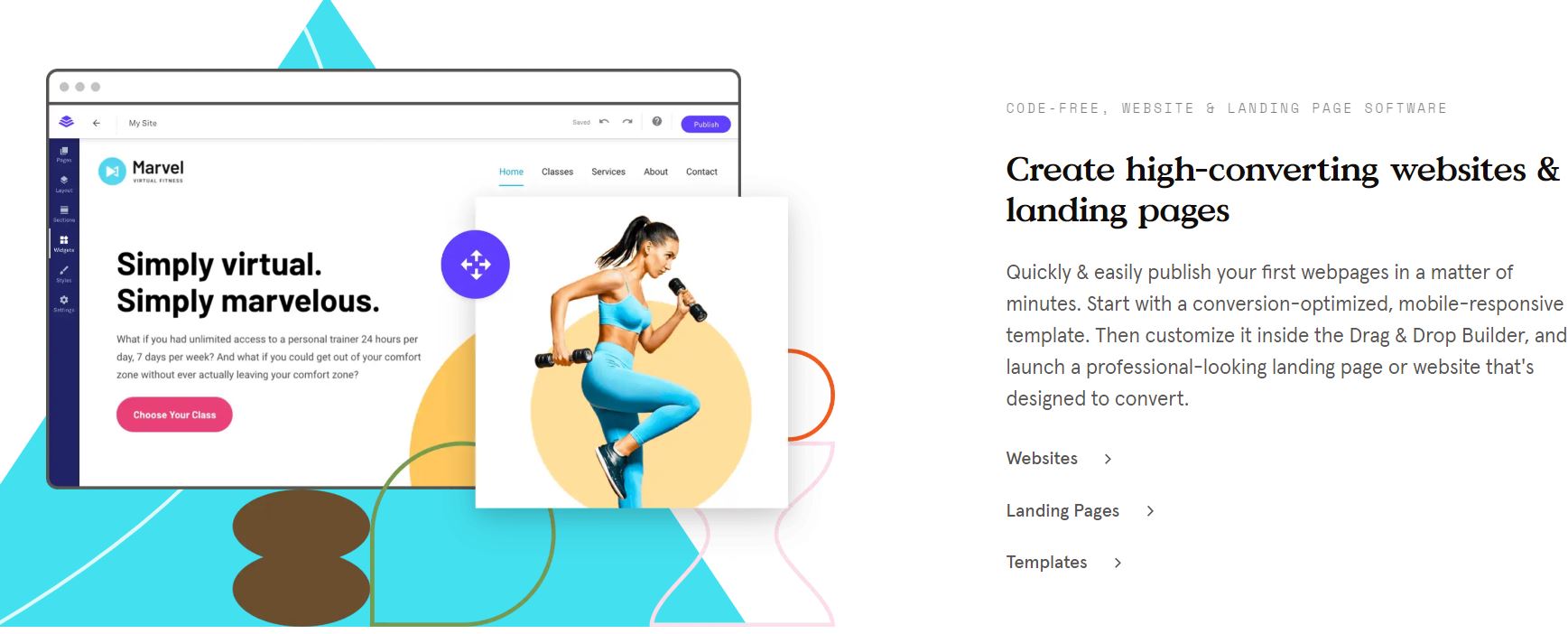 Pricing: If you only have one website, LeadPages' Standard plan is perfect for you for a monthly cost of $27. However, if you have multiple, pick the Pro package for three websites for $59 per month. For $239/month for approximately 50 sites, you might also choose the Advanced plan if you're an enterprise. Also available is a 14-day free trial.
This tool is for you if you use LinkedIn to connect with B2B audiences. You may track leads, interact with prospects, and target particular people and businesses with LinkedIn Sales Navigator. In order to discover the most pertinent prospects, it also includes sophisticated lead and corporate searches. Even more, the site suggests leads based on your tastes. Finding the appropriate connections within target accounts is made easy with this. Furthermore, it interfaces with your CRM system. Customized lead and client records can be created. There are also practical alerts and insights. For example, you'll notice whenever a lead or account moves roles or observes corporate development.
Pricing: There is a one-month free trial period available. Thereafter, annual plans start at $65 per month. There are two choices: Sales Navigator Professional ($103/month for an annual subscription) and Sales Navigator Team.
It's time to use lead forms to collect visitors after creating a killer landing page. Remember that shorter forms function best. The drag-and-drop builder that comes with OptinMonster is fantastic. This makes it possible for you to swiftly create various styles of opt-in forms. This covers slide-ins, full screen takeovers, floating bars, and lightbox popups. There's no need to start from scratch with this program because there are over 100 templates to pick from. They are visually interesting, which is great for getting leads' attention and information. To display the appropriate popup, there is also a potent segmentation and targeting engine. This platform makes it simple to quickly modify and test forms. Opt-in form A/B split testing has never been quicker.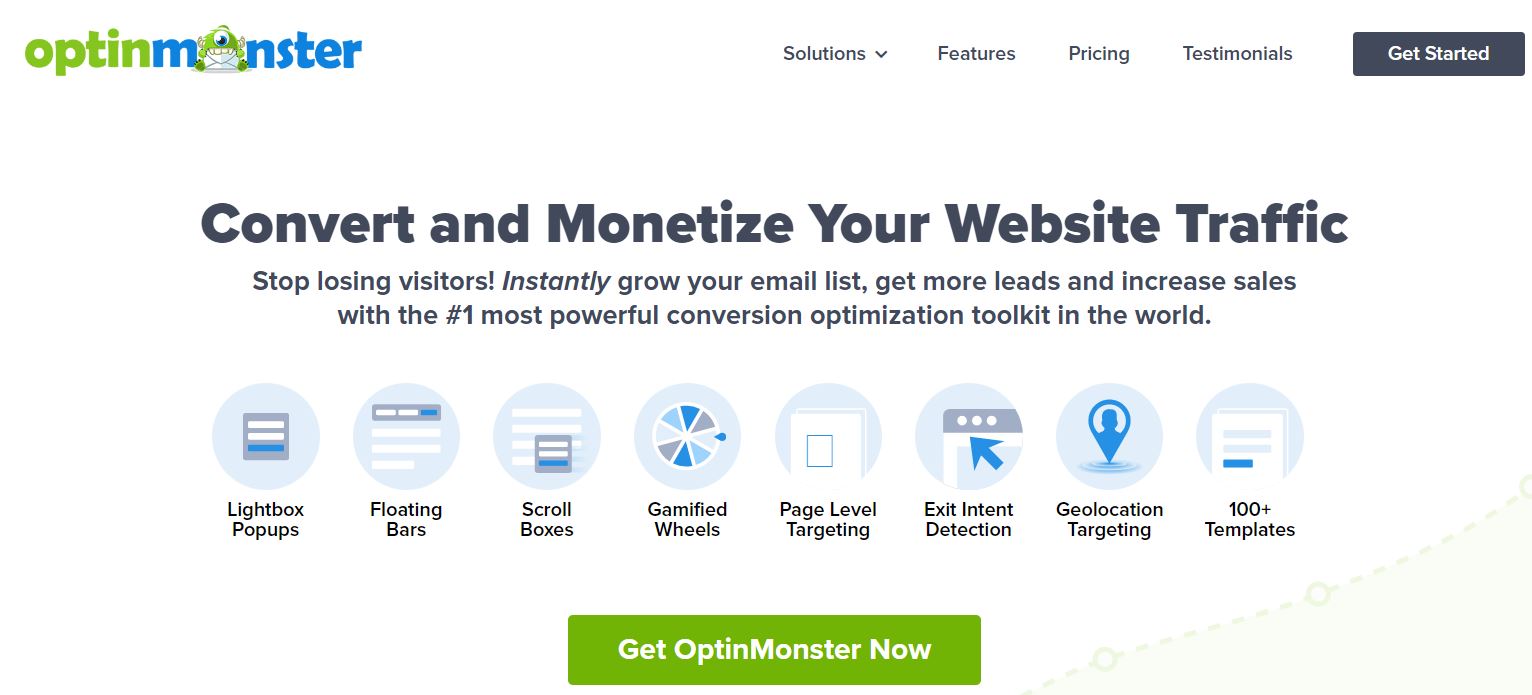 Pricing: Starting at $14/month for Basic for one website, OptinMonster is priced. If you have more than one, you can select the Plus plan, which is $30 per month for two sites or $47 per month for three sites. Expect to pay about $80 per month if you have five websites. No free trial is offered, however, there is a 14-day money-back guarantee.
You may learn more about your audience by doing in-depth research. And what better way to get information than to hear it straight from the source? Using Qualaroo to get data from leads and accounts, you can design unobtrusive small customer surveys. When a visitor visits your website, it appears on their screen. For instance, a little window asking questions can appear when it first appears. These are frequently seen on websites; they resemble chatbots and ask you what you would want to do next. Of course, you can use it in a variety of other ways, such by getting more information about their wants by asking them questions. It's a great approach to gathering information to customize their experience.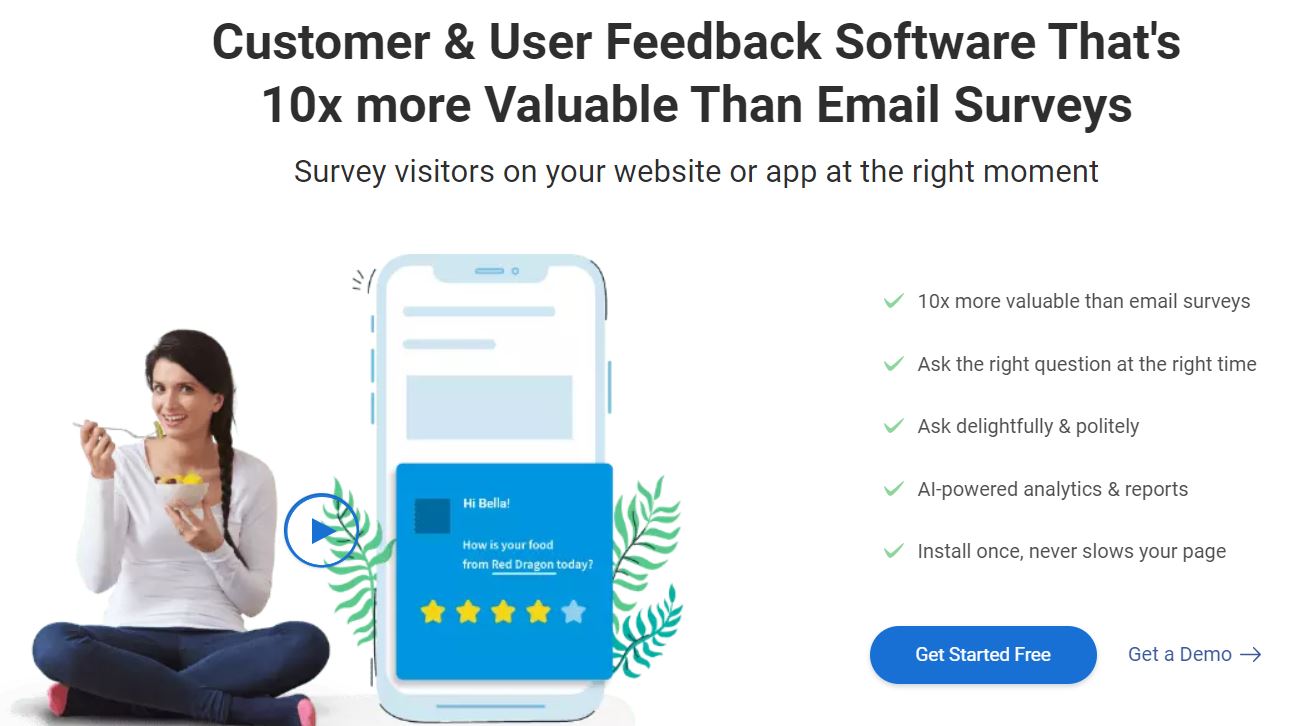 Pricing: For a 15-day free trial and demo to see how it functions, click here. Plans ranging from $100/month or $960/year are available for both monthly and annual subscription.
Ever notice a message bar appear at the top of a website page? Perhaps it's to publicize a deal or new item in the line-up. Because it attracts attention and converts targeted leads, Hello Bar is a potent widget. Hello Bar streamlines this procedure by hastening A/B testing. The positioning, CTA, and message are all customizable. Therefore, you have the choice of a full-page takeover, sliders, modals, or alarm bells if you don't want the bar at the top.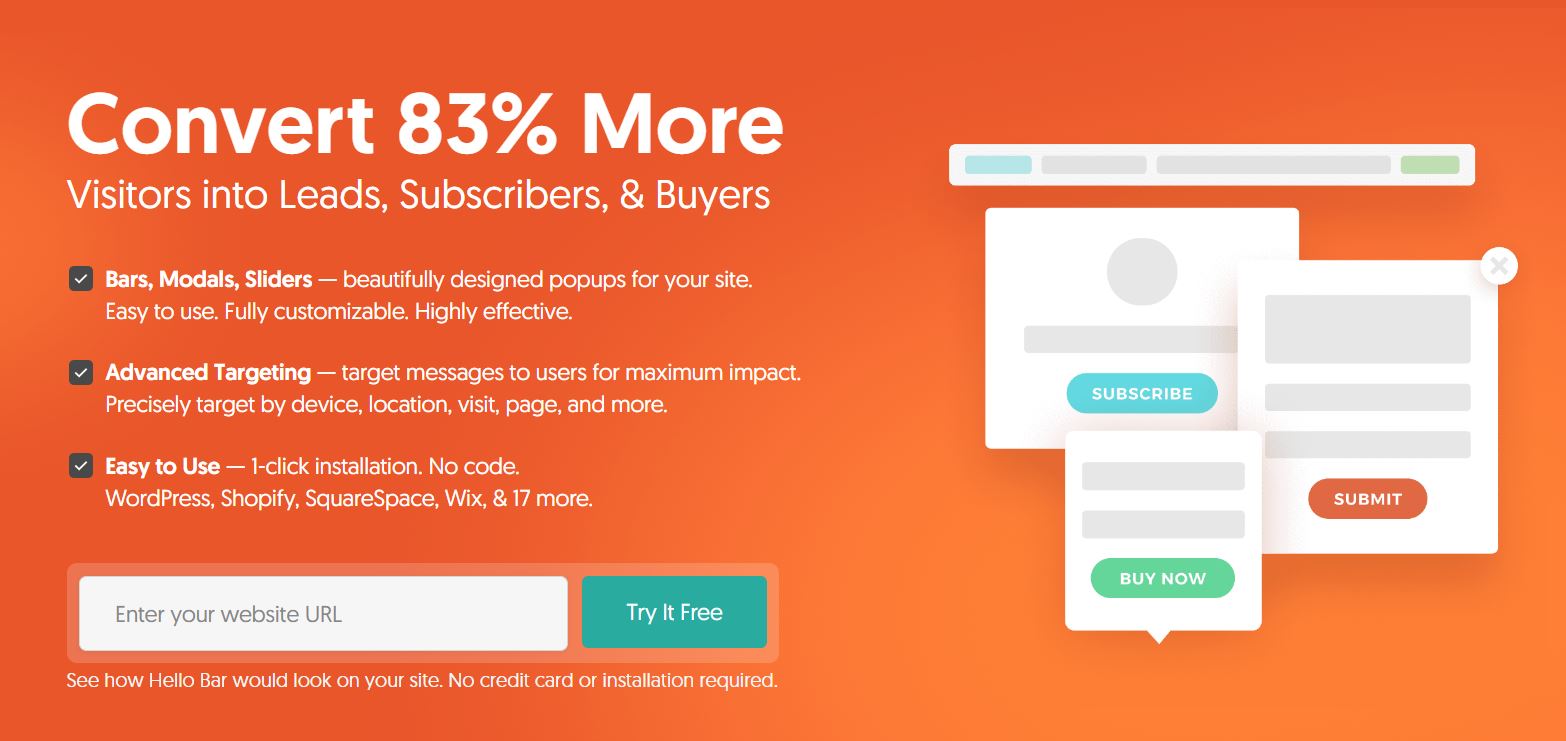 Pricing: Hello Bar has a free version that you can use before upgrading to the paid version for $29/month. Up to 5,000 sessions may be made per month using the free version. Then, for $99 per month, you can get 500K sessions and limitless popups. You can also choose annual plans to save a little money each month.
A lead gen strategy consists of several different components. You can handle the majority of processes using HubSpot's one platform. For instance, you may attach and automate social profiles as well as create and schedule blog posts. By enhancing your SEO operations, it also aids in generating organic visitors. It is a comprehensive inbound marketing solution. The platform offers useful insights to help you evaluate and enhance your marketing. Landing pages, ad management, interactive bots, forms, and online chat are a few of its features.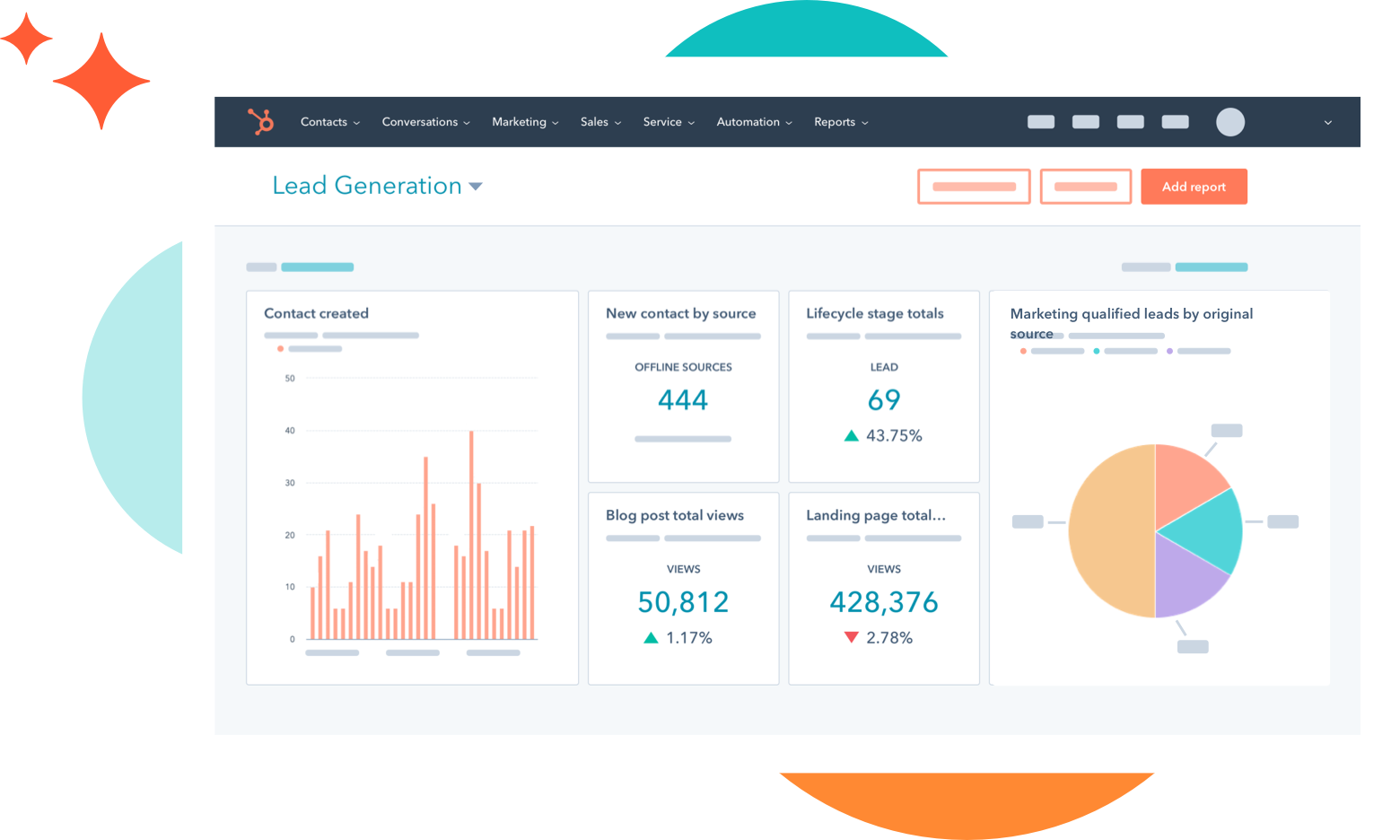 Pricing: Starting is cost-free. To make it more affordable for start-ups and small businesses, it has a pay-as-you-grow approach. $45 a month or $540 annually when you're ready to start paying.
Today, producing webinars is a big industry, especially when it comes to bringing in new clients. You can organize and oversee lead generation and webinar recording with Everwebinar. You can also play stuff in intervals to simulate a live performance. The goal is to increase participation and attendance by using countdown timers. Naturally, the user initiates this, ensuring that no one is left out. It functions on all platforms and is of high definition resolution. You get to decide whether the webinar is accessible consistently throughout the week or just on certain dates.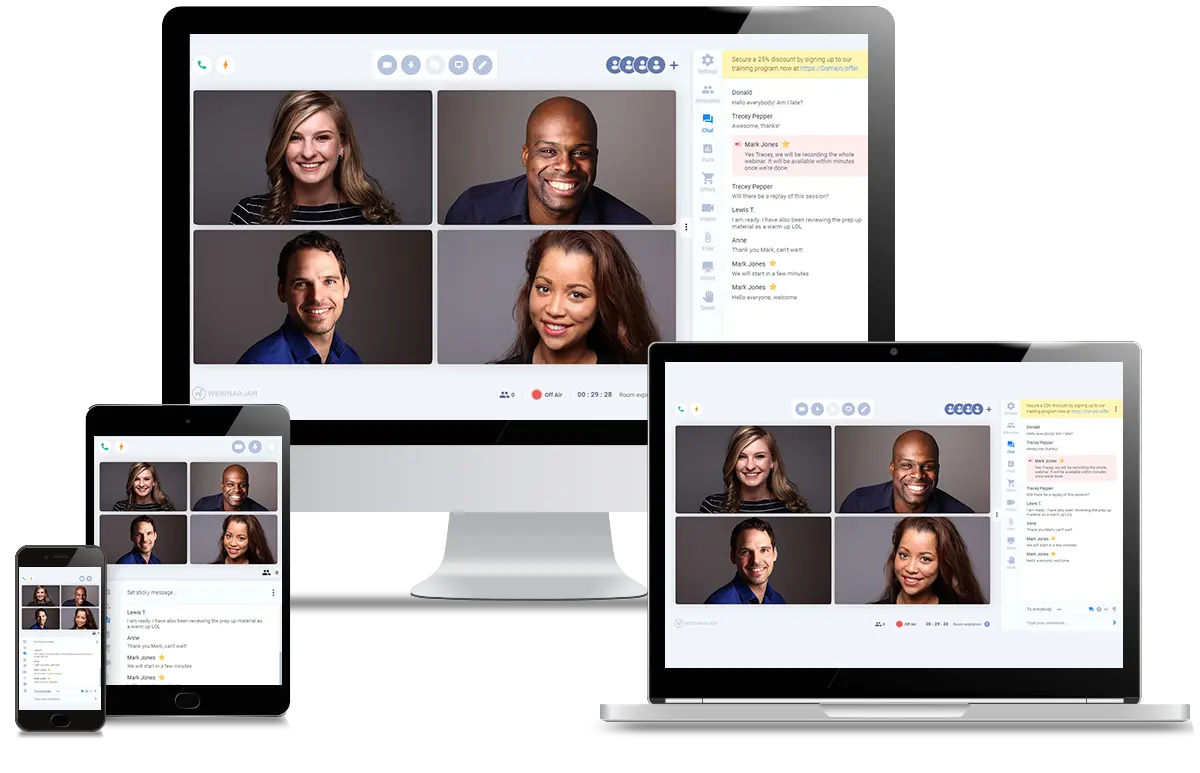 Pricing: You can choose to pay either $499 annually or $199 times three. Alternately, you can pay $799 every two years and save money.
Real-time communication with website visitors increases engagement and the likelihood of conversions. The live chat feature of Drift makes this feasible. It's perfect, particularly in light of the expansion of conversational marketing. However, it does more than just give you the ability to talk to leads instantly. In order to schedule calls and meetings with prospects, it also provides a calendar scheduling option. By integrating data from sales and marketing, the platform also improves account-based marketing. This makes it easier to create group-specific dialogues. Additionally, Drift Video gives you the ability to start conversations with visual content. In certain sense, there are many ways you may use this platform to improve the effectiveness of your lead-generation activities.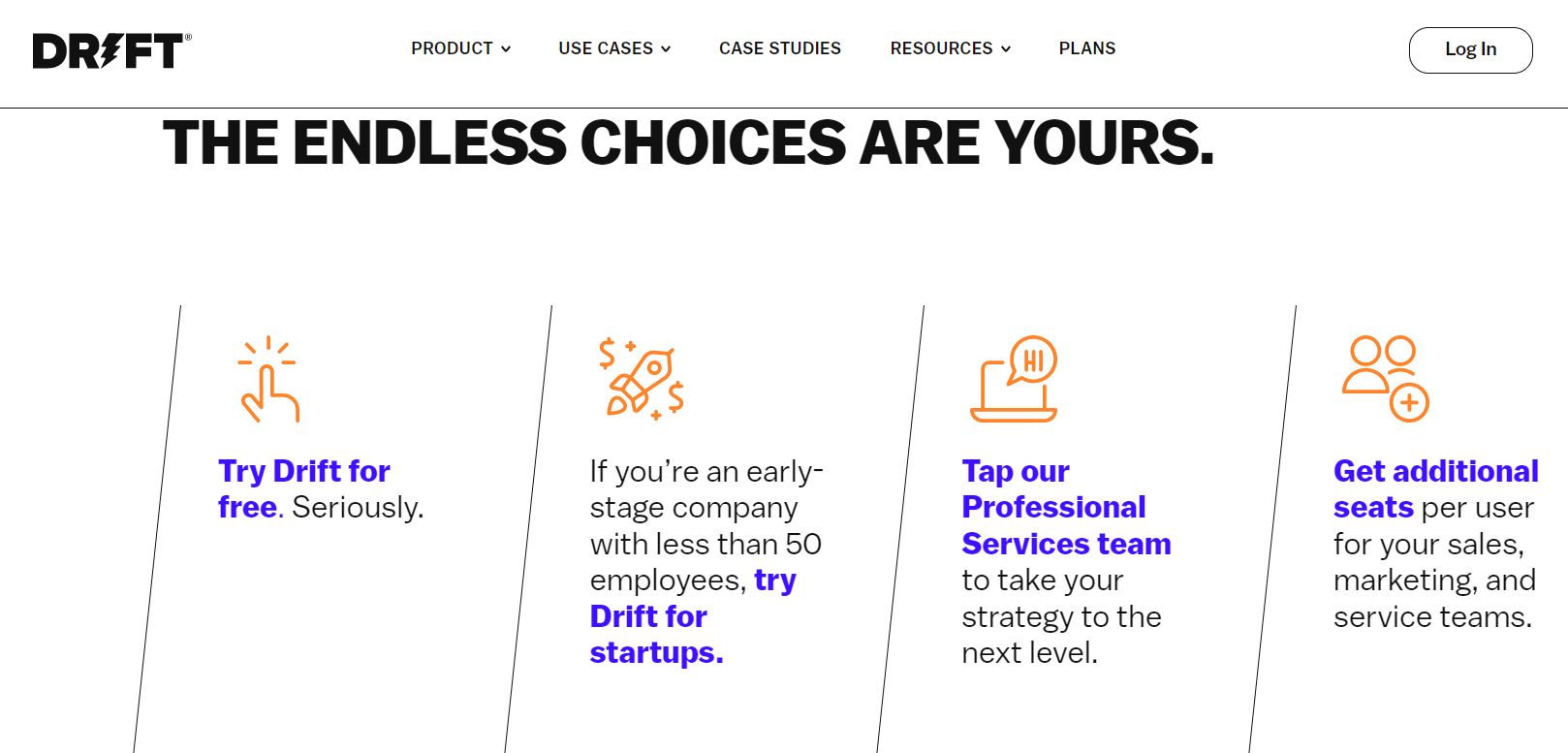 Pricing: Requesting a demo will allow you to try it out. Plans then begin at $400 per month for the Pro and $1,500 per month for more sophisticated automation options.
Today, creating a social media presence for your brand is essential. Since everyone wants to interact with businesses in a human way, social media platforms are the best location to do so. You already have a lot on your plate as a B2B marketer. It can take time to add social media posts to the mix. Utilize a platform like Hootsuite to manage all of your profiles from a single dashboard in order to combat this. This tool lets you schedule posts in advance and connects to your social media accounts. To produce a month's worth of blogs, all you need is some free time. Hootsuite also offers information on the performance of your social media efforts. Additionally, by keeping an eye on conversations, brand mentions, and trends, you may learn what your audience thinks.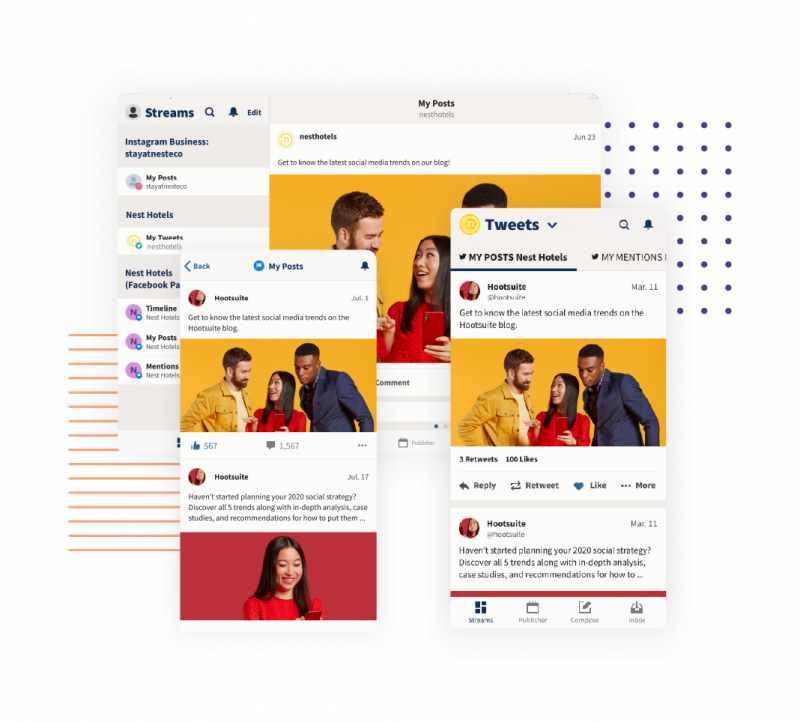 Pricing: You have a full 30 days to test out all of its features during the free trial. Following that, Professional and Team plans start at $49/month.
Obtaining prospect information aids in decision-making for lead-generating campaigns. You receive more than just first-party data from potential clients when you use Leadfeeder. Additionally, you can observe which businesses are accessing your website. Imagine discovering a prospective new market to pursue after witnessing a number of businesses in a different sector. You can use this information to inform your outreach and ABM activities. In order to accomplish this, Leedfeeder connects to your Google Analytics account. You'll get access to information about industries, the number of employees, contacts, and behavioral data after installing it. Both the websites a visitor visits and the origin of any and all your traffic are included in this.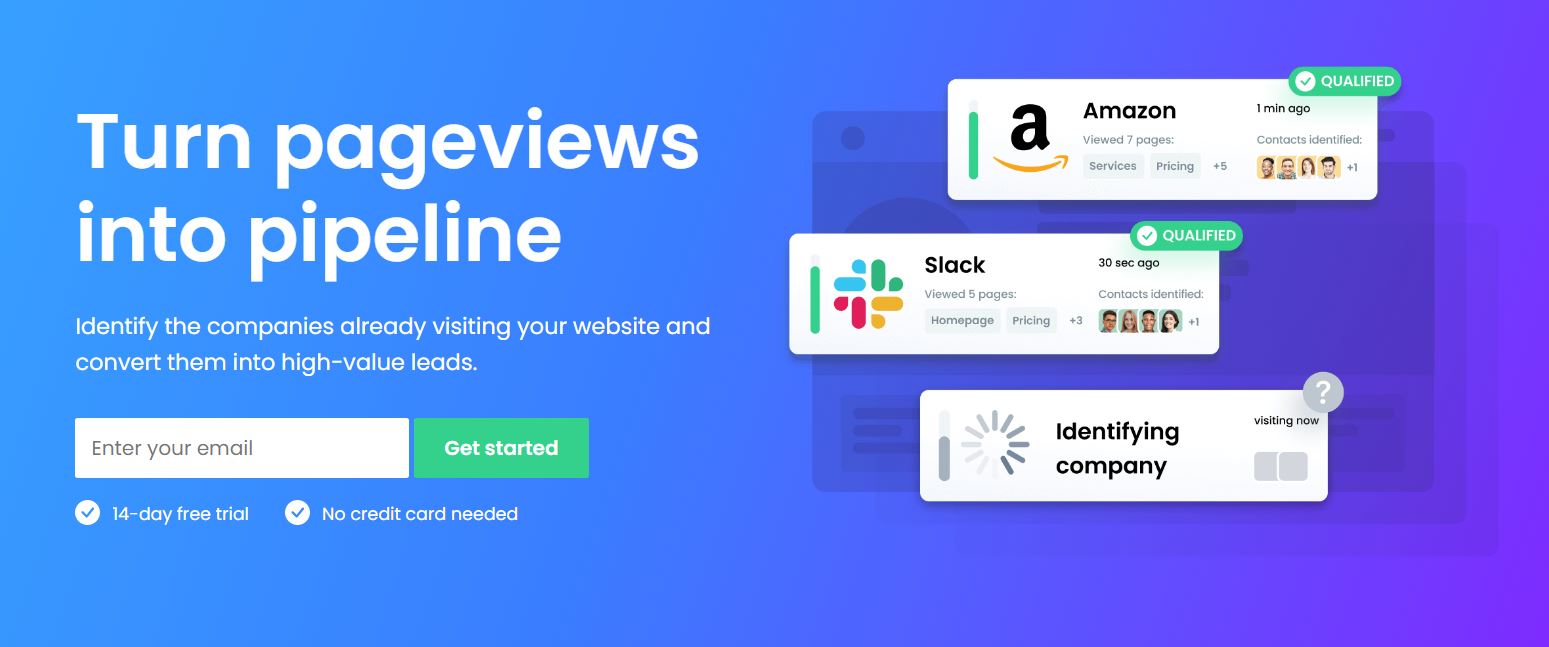 Pricing: You can register for the free version of this utility. However, the data is only able to display leads from the last three days. For $63 a month, you can upgrade to Premium. Before you commit, you may try it out for two weeks without paying anything.
Gaining visibility in the B2B community requires producing informative visual material. SlideShare is an effective tool for B2B marketers because of this. You must have seen quite a few SlideShares yourself. It's a fantastic venue for showcasing your industry knowledge. Use it to inform your audience about an issue, subject, or fix. Additionally, you can use it as supplemental material for a blog post, video, or webinar. In 2012, the capability was added to LinkedIn, making it ideal for sharing material with your B2B market. The best part is that using it is free.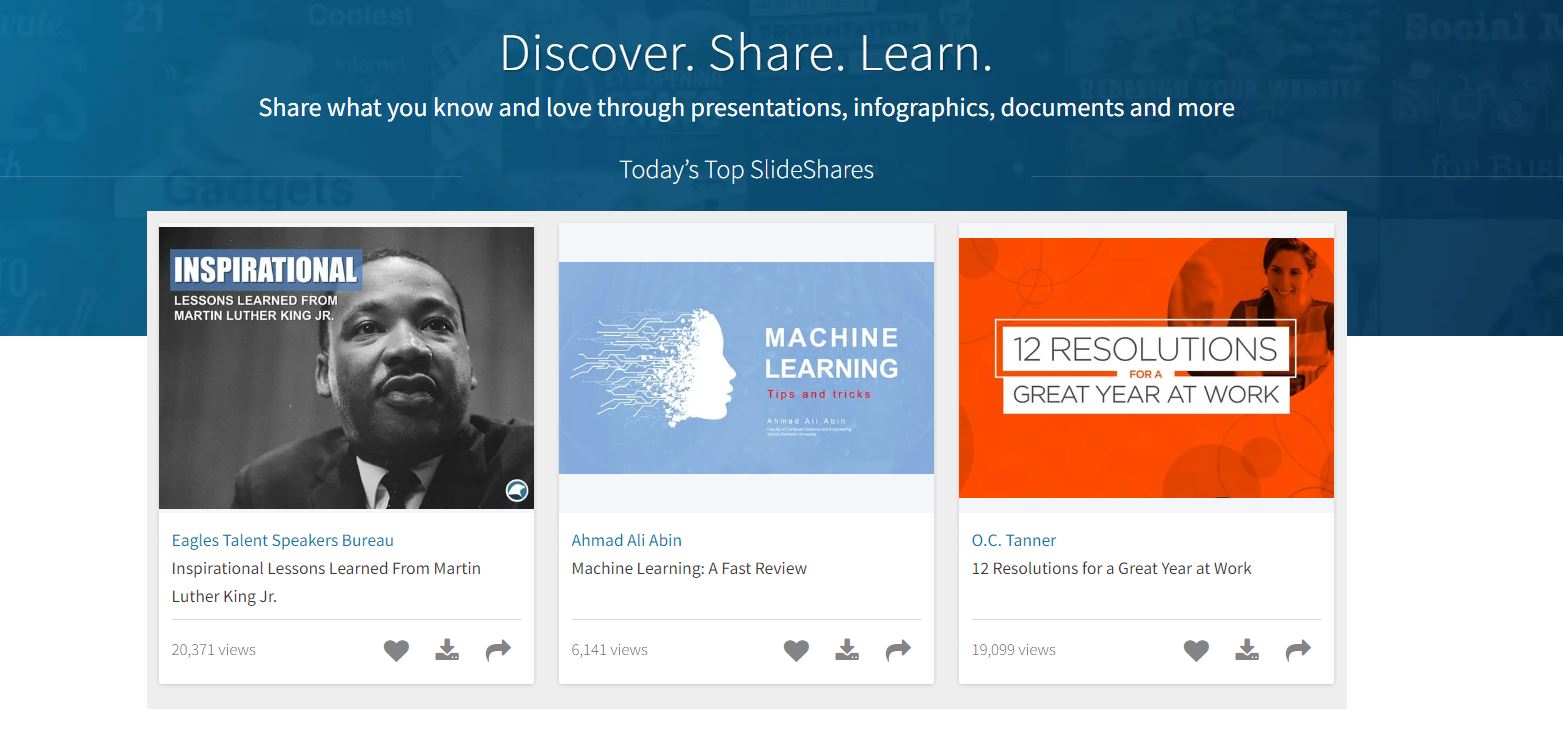 Developing customer relationships is a crucial component of converting leads into lifelong clients. Making meaningful connections with people improves the likelihood that they will stick around. Customers may even become brand evangelists under certain circumstances. Good customer relations will increase client retention rates and encourage referrals. Because ActiveCampaign is a CRM software, customer relationship management may be automated. The fact that all of your lead data is on one platform makes it simple for marketing and sales to work together. It can also keep deals current, manage your pipeline, follow up with leads, and create segmented email campaigns. The platform is affordable and features a user-friendly UI.
Pricing: The Lite plan's monthly cost is merely $15, or $9 yearly.
You may occasionally be able to find leads in unexpected places. Quora offers a fantastic opportunity to both increase traffic and visibility. Because it lets you ask and respond to questions, Quora is helpful. People who have expressed interest in the subject are sent these questions and responses via email. The person who responds best will get followers, and if you link to your website in your response, it will increase traffic to your website. Pose and respond to inquiries that are relevant to your audience.

This product will be significant to you if you enjoy utilizing LinkedIn, Slideshare, and LinkedIn Sales Navigator. Together, Sales Navigator and LinkedIn Helper give you access to millions of focused contacts. Sending customized invitations to second and third contacts enables this. To your account's first connections, you can create automated messages, auto-responders, and message sequences. Automated profile visits further streamline the procedure for acquiring lead data. Lead lists can be exported to CSV for use in Google Sheets or Excel. then use it to create mailing lists with specific recipients. In order to avoid campaign overlaps, a lead generating funnel can also be made.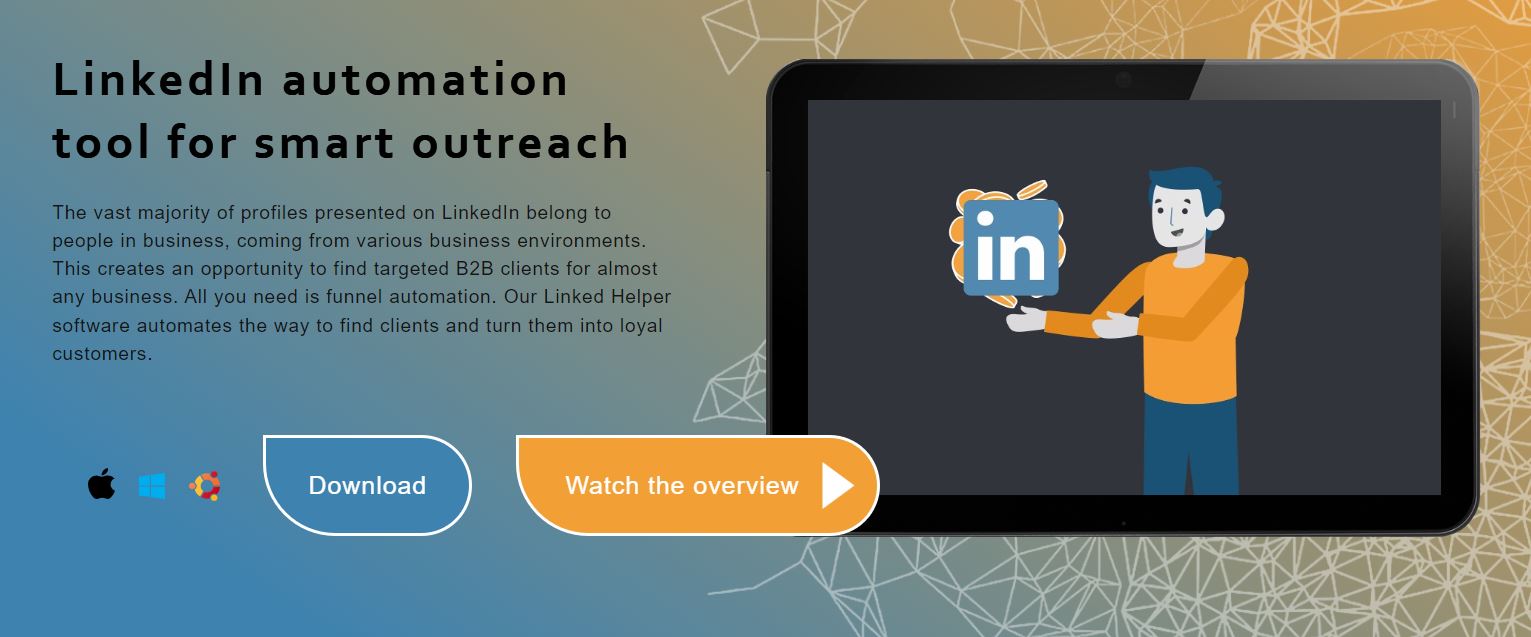 Pricing: You can join up for a free trial if you're unsure of its advantages. Otherwise, you have the option of paying for a month ($15), a quarter ($40), a half ($60), or a year ($99).
Reaching your audience through various media serves more than just your brand. Your clients are accustomed to it. Omnichannel marketing benefits both parties in this way. Like any modern customer, B2B shoppers demand convenience. And texting text messages is one method to make this available. Smartphones are frequently utilized in professional contexts and go wherever business people do. Therefore, using mobile devices to target leads makes sense. You may do this with text message marketing. Utilizing MobileMonkey Omnichat technology, it is simple to SMS target audiences with promotions, surveys, and other marketing materials. Of course, they will have to choose to receive your communications. You can use this platform to send Facebook and Instagram messages as well as have live chats with website visitors.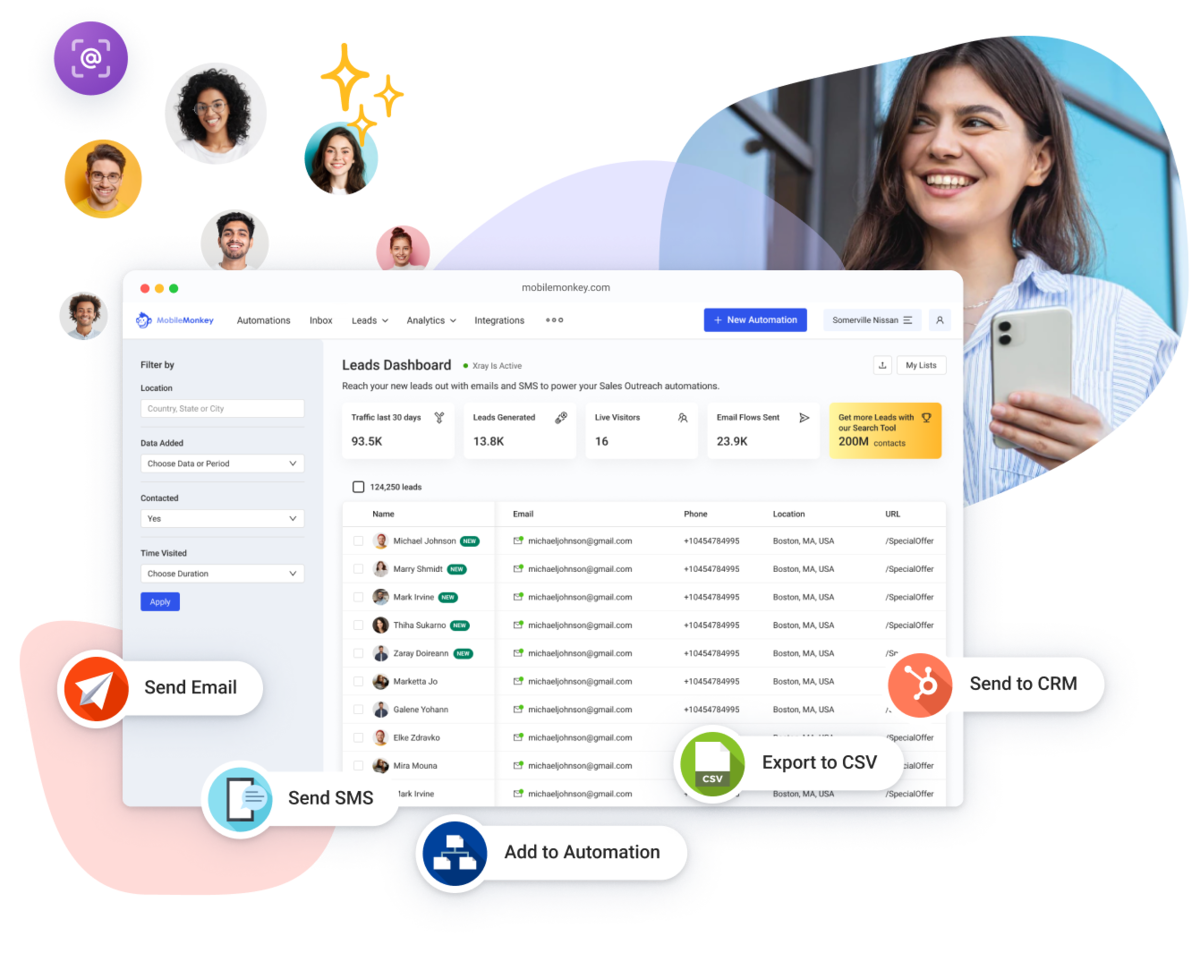 Lead generation doesn't always come from inbound marketing initiatives. Definitely include outreach techniques in your plan. Adding account-based sales to your nurturing programs will help you achieve this. For instance, based on well crafted buyer profiles, you can pinpoint target businesses. You can effectively manage the complete account-based sales process with the help of Outreach.io. Particularly if you combine it with data-enrichment software like Hull.io, which offers additional prospect insights. A sales dialer, real-time assistance, email chains, sales interaction, project tracking, analytics, and AI-driven reports are all included with this platform. You'll need to ask for a demo and special pricing in order to obtain it.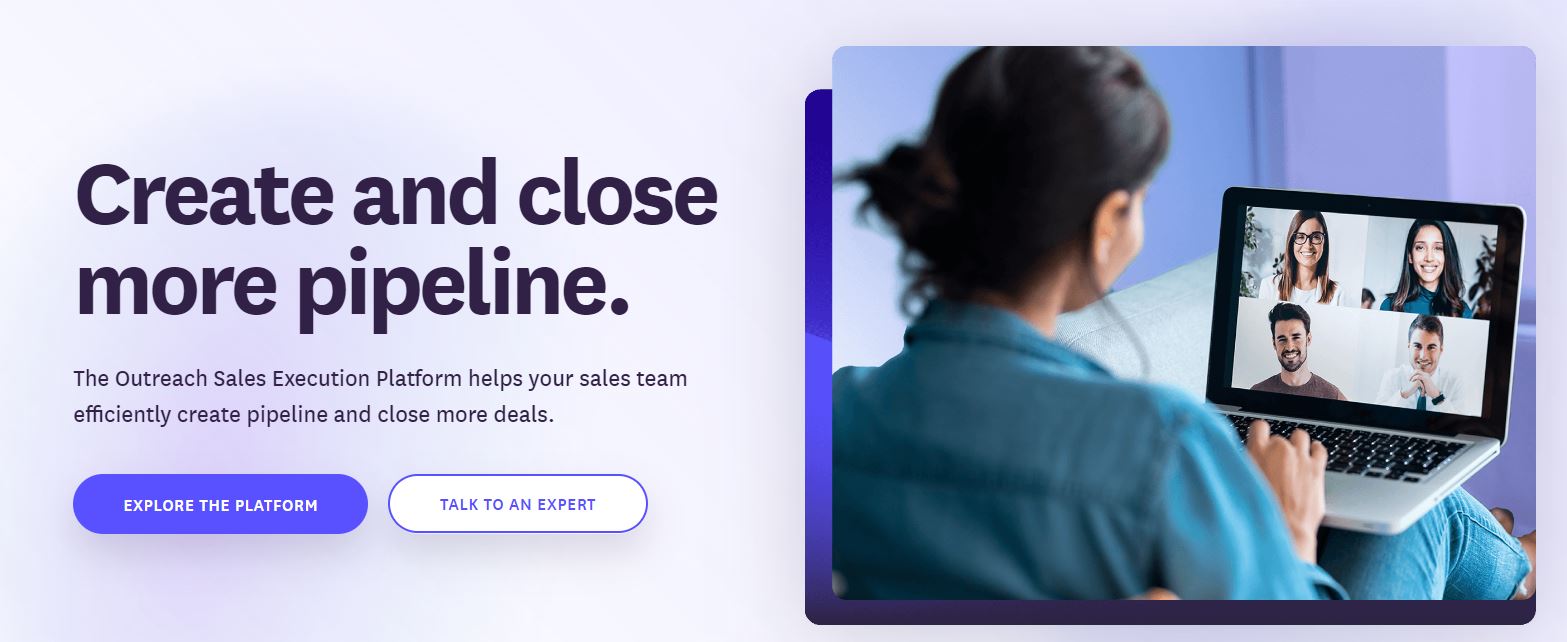 Every strategy to generate leads ought to include email marketing. But in order to maximize outcomes, you need a program to automate the process. You can integrate your landing page tools with Mailchimp, a well-liked email marketing service. And it does more than just send out emails on autopilot. Additionally, it has built-in lead gathering forms that you can customize using exit-intent technologies. Additionally, you may include links to shareable URLs in your newsletters so that subscribers can forward them to friends. Additionally, it is helpful for transactional emails sent to people who have already become clients.
Your B2B lead generation approach is only as effective as the resources you employ. Without the right platforms, you'll lose time and energy that could be used for more profitable, revenue-generating activities. You ought to be able to put together a tech stack that produces fruitful outcomes using the list above.
Pricing: There are several plans available for Mailchimp, including a free edition with a cap of 2,000 contacts. The price range for the premium plans is $9.99 for 500 contacts and $299 for 10,000 contacts.