You might occasionally want to watch TV but be unable to locate the remote. The Fire TV remote is a particular culprit since it is so little and quickly disappears from view. So don't worry if you've misplaced your Fire TV Stick remote and are searching for a temporary solution to control your TV. Here, we offer a variety of non-remote controls for the Fire TV Stick.
The Alexa Fire TV remote is extremely useful because it allows you to connect to the devices. However, because it is so small, there is a chance you will misplace it. You won't be able to access the Fire TV and watch your favorite shows or movies if you use the remote. There are, thankfully, ways to use the Fire TV without a remote. By experimenting with these hacks, you will be able to access everything without the use of a remote. So with that in mind, let's investigate all the possibilities for controlling the Fire TV in 2023 without Wi-Fi or a controller. It's a nightmare to misplace a remote, especially one as small as the Amazon Fire TV Stick Remote. Is your Fire remote lost or also missing, and do you know what to do next?
For a variety of situations, we have listed solutions. We also offer a solution if you don't have Wi-Fi at home and have lost your Fire TV remote. The menu below contains a list of all the solutions.
When you first set up the Fire TV Stick, you use the remote to navigate the interface to save the Wi-Fi credentials on the device. When you lose your remote, the Fire TV Stick will still turn on and connect to Wi-Fi. You can't do anything since you don't have a remote.
This scenario worsens if you move out of the range of your default Wi-Fi, which might happen if you take the FireStick elsewhere and forget or lose the remote. I attempted to resolve this issue by listing 5 methods to utilize your FireStick without the Fire TV Stick control.
There is nothing to be concerned about if you misplaced your Fire TV remote. On your Fire TV, you may simply explore and play content by using just your smartphone. You must download the free Amazon Fire TV app for iOS or Android and sign into your Amazon account.
Your smartphone will automatically identify the TV when you sign in. Touch it. Remember that for this approach to function, your Fire TV and smartphone must both be plugged into the same Wi-Fi network.
At this point, you must input the 4-digit code that is visible on your Fire TV screen. Enter it and go forward.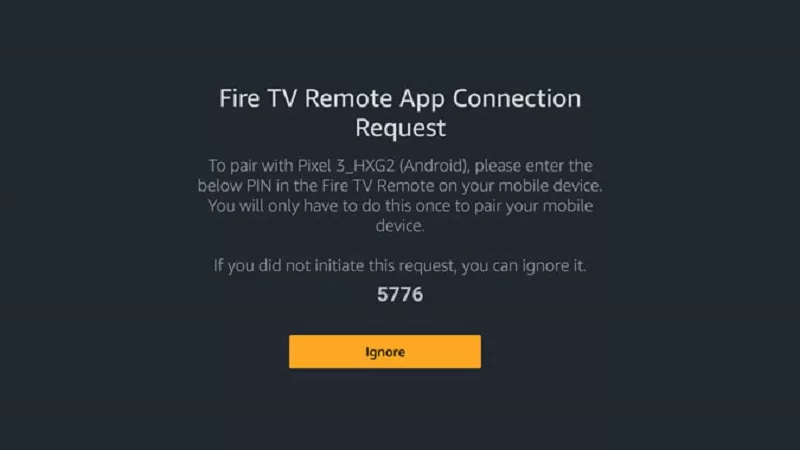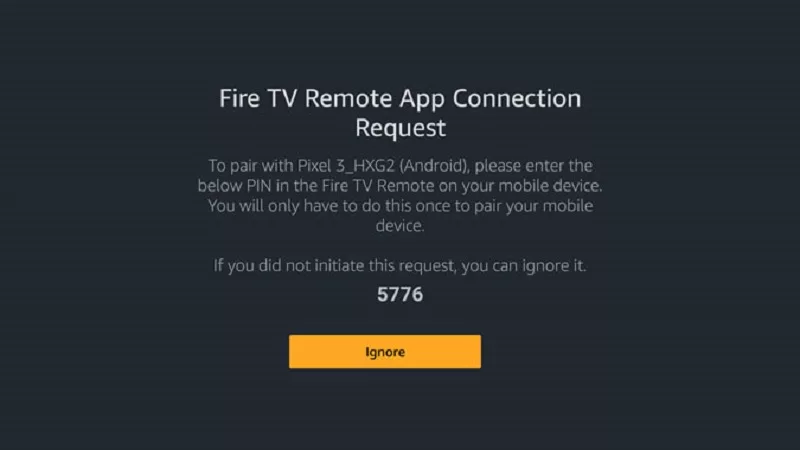 4. The last screen has a user interface that closely resembles your Fire TV controller. Nearly all of the functions available on the remote may be performed with the navigation keys, including calling Alexa, changing the volume, and opening Settings. That was very simple, right?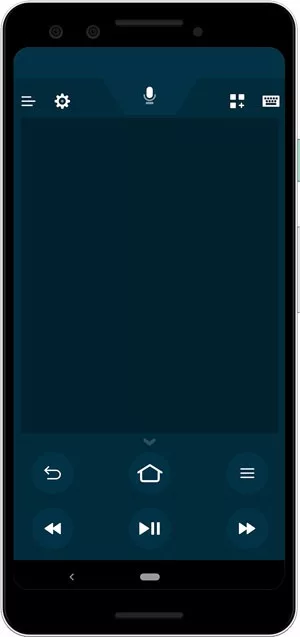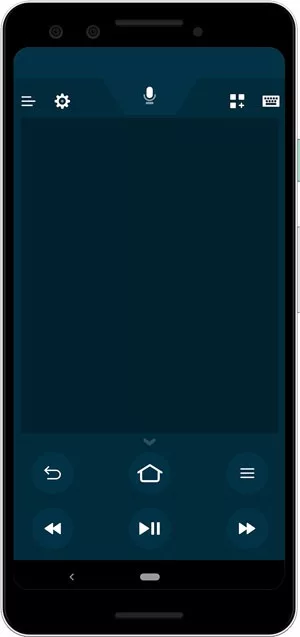 Use the Amazon Fire TV App without Wi-Fi
You can still use the Fire TV app for remote navigation if your home doesn't have Wi-Fi by manually setting up a Wi-Fi hotspot. Two cellphones are required for this setup—one for using the Fire TV app and the other for setting up a Wi-Fi hotspot.
On the smartphone where you want to create a Wi-Fi hotspot, first enter the Settings menu. Go to Wi-Fi and Network, Hotspots, and Tethering, and then Wi-Fi Hotspot. Exactly the same Wi-Fi network that your Fire TV had previously connected to should be used to rename the hotspot in this case.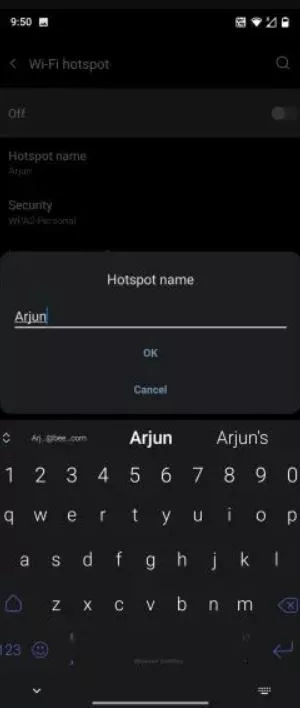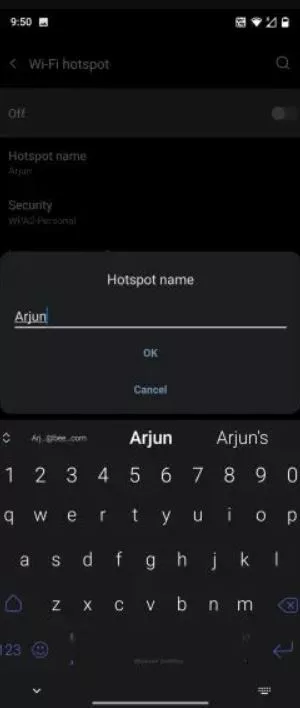 2. In a similar manner, alter the password to the one used on the prior network. The equivalent configuration will enable Fire TV to connect to the Wi-Fi hotspot without user involvement.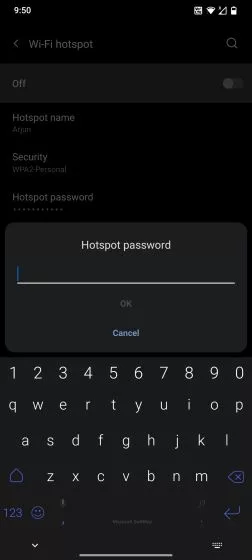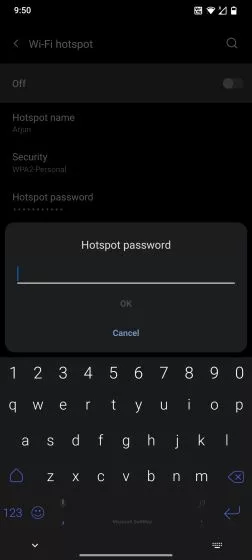 3. After setting up the Wi-Fi hotspot, restart your TV and turn it on. The newly established hotspot and the TV should instantly connect.
4. Switch to a different smartphone, join the same Wi-Fi hotspot, download the free Amazon Fire TV app for Android or iOS, and sign in using your Amazon account. The app will now scan for and identify your Fire TV.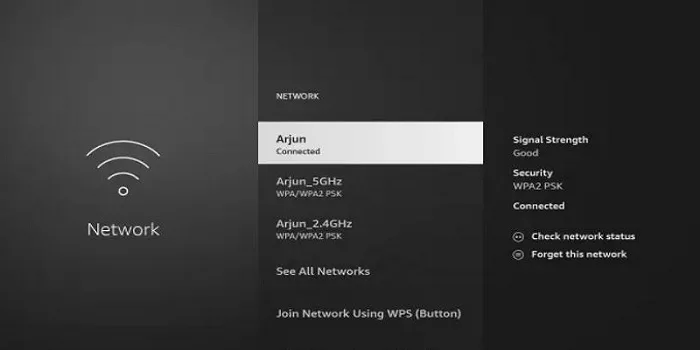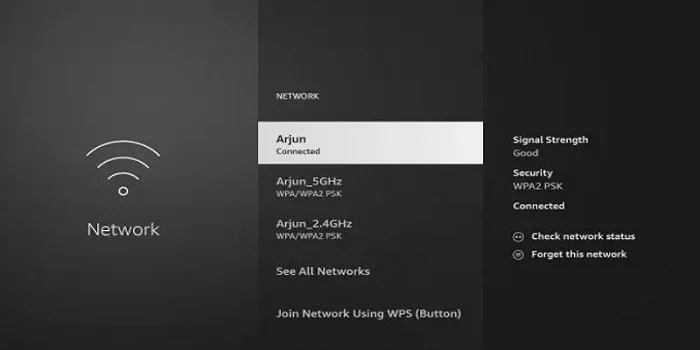 5. Click on it now, type in the code shown on your TV, and you're done. You are just like your misplaced Fire TV remote in that you can explore and do anything.
Also read:-How to Update Vizio TV
Remotely control the Fire TV Stick with Alexa
You can utilize your Alexa-powered speaker to play content on your Fire TV if you have one in your house. Simply tell Alexa to "play X on my Fire TV" by saying that command, and it will obey you. Our post with the link has a comprehensive list of Alexa instructions. You may ask Alexa to locate your remote if you have the upcoming Alexa Voice Remote Pro. With only one command, "Alexa, find my remote," the device will ring for five minutes.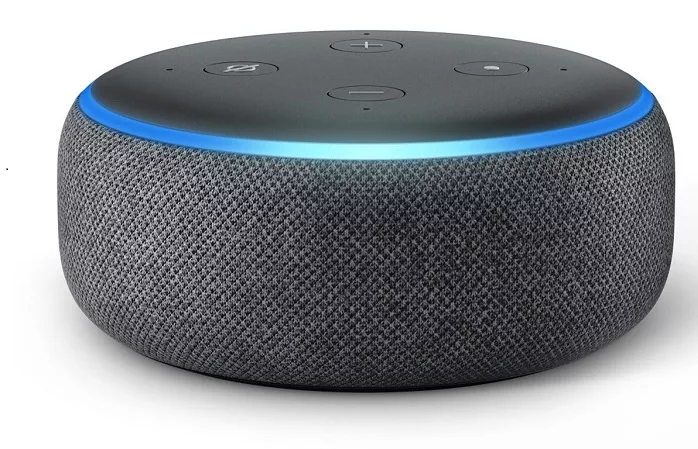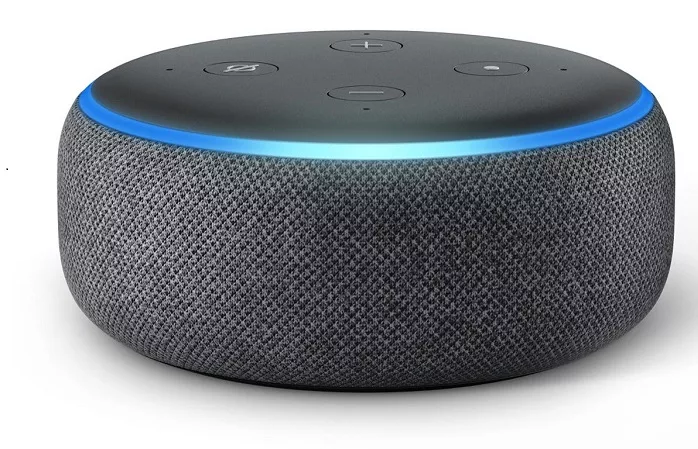 2. Bear in mind that your Fire TV remote alternative and Alexa speaker must be linked to the same Amazon account in order for this to function.
Use your TV remote to control the Fire TV Stick
Many people are unaware that you can manage your Fire TV Stick using your TV remote. Yes, you read that correctly. TVs currently have a technology known as HDMI-CEC, which allows multiple HDMI-connected devices to interact with one another. When you push a button on your TV remote, the instructions are sent to the Fire TV through the HDMI-CEC protocol.
To summarize, you can access and utilize many of your Fire TV menus with the TV remote. It does not support all of the shortcuts and button combinations (for example, casting), but it does allow you to accomplish all of the essentials if you lose your Fire TV remote.
Control the Fire TV Stick with the keyboard and mouse
If none of the ways above worked for you due to a lack of Wi-Fi, another smartphone, or a TV remote, connect your computer's keyboard and mouse to the Fire TV. Both wired and wireless keyboards and mice may be connected to your TV and operate properly. Because Fire TV Sticks only have one micro USB connector, you may need to purchase a micro USB splitter from Amazon ($6).
Make Use of an Old Fire TV Stick Remote
If you've already used a Fire TV Stick, you may have an old Fire TV Stick remote sitting around. Fortunately, you can link any Fire TV Stick remote with your stick, including older models. The process for pairing the remote with your Fire TV stick may change depending on the version of the remote.
Purchase a New Remote
If you misplaced your Fire TV remote and nothing seemed to work, your only choice is to purchase a new Fire TV remote. Amazon sells the first-generation Alexa Voice Remote for $29.99. It works with all Fire TV devices, from the first to the third generation. So go ahead and take this TV remote.


Conclusion
You may browse to the Fire TV using your Fire TV Stick control. Even if you lose one, you can still use any of the previous hacks to control your Fire TV. The software allows you to utilize it in the same way that the official remote does. You can even do it when you're not at home. You may also use your computer keyboard and mouse, or your TV remote. Finally, you have the option of purchasing a new remote and receiving a replacement.
Frequently Asked Questions (FAQs)
Q:1 What Should I Do If I Misplace My Fire Stick Remote?
You may manage the Fire Stick without a remote by installing the Amazon Fire TV app on your smartphone. You may learn how to set up the app and Fire Stick by following the steps above.
Q:2 Is it possible to use my Fire Stick without a remote?
Yes, there are several methods for using the Fire Stick without a remote. You may learn about all of the strategies by reading our above tutorial.
Q:3 Is WiFi required for Amazon Fire TV to function?
Yes, WiFi is required for Amazon Fire TV to function. If you don't have a home WiFi network, you may use another smartphone to establish a hotspot and share a network. To understand more about the process in depth, use our second technique.
Q:4 Can I swap out my Fire TV remote?
There are various Fire TV remote replacements available. Simply scroll down to our last section to locate Amazon's and third-party remotes.
Q:5 How Do I Pair a New Fire Stick Remote When I Don't Have the Old One?
First, you must install the Amazon Fire TV app so that you can navigate your Fire Stick. Then go to Settings Remotes and Bluetooth Devices Amazon Fire TV Remotes Add New Remote. Now, hold down the "Home" button on the new remote for 10 seconds to pair it with the Fire Stick.
Q:6 Will any Fire Stick remote work with any Fire Stick?
No, only the first-generation Fire Stick remote is compatible with all versions, including the first-generation, second-generation, and third-generation Fire TV Stick. Amazon is only giving backward compatibility for the first-generation remote, meaning it will function with all of the new Fire TV Sticks. If you acquire the 2nd-generation Fire TV remote, it will only work with 2nd and 3rd-generation Fire TV Sticks.
Q:7 Will Alexa be able to locate my Fire Stick remote?
Yes, Alexa can locate your Fire Stick remote, but you'll need the new Alexa Voice Remote Pro. Simply say, "Alexa, find my remote." The remote will ring for 5 minutes unless you press any of its buttons. Please keep in mind that the remote and Alexa device must be linked to the same Amazon account.
Q:8 How to Connect a FireStick to a Wi-Fi Network without a Remote?
The only way to connect a FireStick to a new Wi-Fi network. If you are away from the original Wi-Fi source, you can create a temporary Wi-Fi with the same credentials as your old one. If you are close to the original Wi-Fi source, the FireStick automatically detects it and connects to it without any problems. If you use your phone to simulate an existing Wi-Fi connection, make sure to use the Amazon Fire TV app to control the FireStick directly.
Q:9 Which FireStick remote is the best replacement?
Many FireStick remote replacements have been discussed in this guide. If you want to buy a proper fire stick replacement with built-in Alexa controls, getting an official fire TV stick remote is a good idea, but if you prefer 3rd party remotes with more functionality but no Alexa support, getting an air mouse is a good idea.