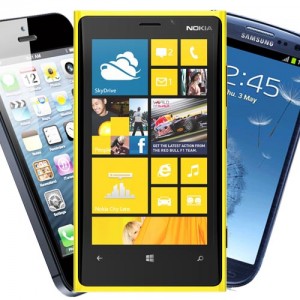 Choosing mobile phones is not easy. With all the brands and models to choose from, it can give you a huge headache. There are countless of aspects to consider. From knowing the brand and model to the prices, you also have to think about the features and capabilities of the phone you want and of course, your budget.
Why should I have a mobile phone?
Just because a lot of people these days own at least one mobile phone, does not necessarily mean that you have to get multiple units for yourself. Think of the mobile phone as a necessity, and not a trend that you need to go with. There are still people who do not own mobile phones. Instead, they are buying laptops, tablets, and other gadgets that they can use at home, school, or work. Think about it first if the reason you are getting a mobile phone is because you need it or just so you can be one of the 'in' with the fad.
Do I need a very advanced kind of phone or just a basic model?
The most basic functions of a mobile phone are to create, send and receive a message, as well as to answer and make calls. However, the phones of today have very advanced features. There are still a few existing phones such as Nokia's C300 and Sony's C901 that are not too technologically advanced but can definitely serve its purpose. Most people would rather go for a phone that can provide them with the basics such as call and SMS features. For people like the businessmen, they would rather choose a mobile phone that they can use for texting and calling. At the same time, they would need a phone that can access the Internet for checking their office emails or incorporating their business phone system into their mobile device. VoIP telephone service providers such as RingCentral allow users to carry their 'landline' phones with them. These services do not rely on a copper wired network to deliver service; instead, they utilize the internet.
Go postpaid or prepaid?
When deciding what kind of service or plan to get would depend on your mobile habits. This is also similar to choosing a business telephone wherein you have to factor in your consumption. If you do not use your mobile phone that often for texts and calls, you can get a prepaid service. Meaning you have to pay your credits beforehand then it would always be possible to consume and use it whenever you want. On the other hand, if you use your phone quite frequently like businessmen do, then you should consider getting a mobile postpaid plan. Nevertheless, it certainly depends on what type of service you prefer.
Moreover, it is important to not forget which network carrier to choose. There are companies like AT&T, Verizon, T-Mobile and a lot more available to choose from. If you want to get a prepaid or postpaid service plan, you will need to compare the rates for each mobile network first. Find the best cost for per-minute charging of local and international calls and text messages, mobile Internet use and etc.
Does it fit in my budget?
Last and definitely not the least important fact that you have to bear in mind before buying a mobile phone is your budget. How else would you be able to buy a mobile phone that costs $200 if you only have $100 to spare from your budget? Before you start thinking about those mentioned factors earlier, features and etc., it is practical to check if you can afford to purchase the desired device or not.