Last day was my mom's birthday & I was looking for a phone up to Rs.5000 to gift her. Actually she just use it for calls, Music & FM but when I was out for shopping I have lot of things in mind for a feature rich phones which just don't have internet options like 3G.
I surfed a lot & went to local mobile store & I got hands on Nokia 2700 Classic & trust me, My mom was so happy to see this great new phone with unique reddish something colour with all the features I have in mind. Initially I thought that Xpress Music 5130 is a good alternative, but what extra it has a little bit more sound than this phone compared to Xpress music cost of Rs.5800 here in Maharashtra, I bought Nokia 2700 classic at just Rs. 4400.
So, I thought it was a great phone to discuss, may be after this review you also want to gift someone (fingers crossed) !!!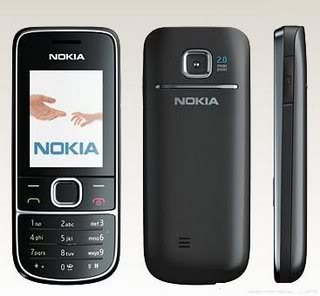 Let us see what Nokia 2700 Classic Features & Specifications are:
Technical Details : (For Geeks)

Network
Quad band 850/900/1800/1900
User Interface
Symbian Series 40
Dimensions
:109.2mm x 46mm x 14 mm (L x W x T)
Volume / Weight (With Battery)
62cc/ 85g
Standby Time

TalkTime

Up to 12 days

Up to 6 hours

Camera
2 Megapixels
Internet Services (Data)

Apps

GPRS & EGPRS

Facebook, Ovi , Life tools. Many apps installable

Colours Available
Jet Black (Good For Men)

Mahogany Red (Ladies will love this one)

Key Features
Support for upto2 GB MicroSD card (Hot Swappable )

Mail on Ovi

Share on Ovi

Nokia Life Tools•

Contemporary, premium design

MP3 player,

FM radio

3.5 mm AV connector

Bluetooth

Box Includes
Nokia 2700 classic handset

Nokia BatteryBL-5C

Nokia Compact Charger AC-3

Compact User Guide

Nokia Headset WH-102

Digital Conquer Review : (For Humans)

(All ratings are scaled on 1 to 10)
Sound
7 (Not very less compared to Xpress music 5130)
Camera
7 (Good)
Video Recording
6 (Not so bad)
GPRS/ EGPRS
9
Navigation
10
User Friendly
10
Value for Money
9.9 (Its A great phone to gift & for self use too)