Samsung has somehow managed to impress the consumers by offering range of features at lowest cost from last year & they are keeping their dominating hand in low cost market by offering all new Samsung N100 in lowest cost yet.
Samsung N100 comes with powerful Intel Dual Core N435 Atom processor, 1GB of RAM & 250GB of hard disk (5400 RPM), which is more compared to previous models around 160GB &
So more things in a package but Samsung keeping the same build quality as N148, which looks slightly cheaper compared to HP Mini netbooks & some of them from Dell. But the build is well enough to hold this netbook for a long time & deliver superb performance overall. I have personally used both HP mini & Samsung N series of netbooks & both are well build for extensive usage& solid performance.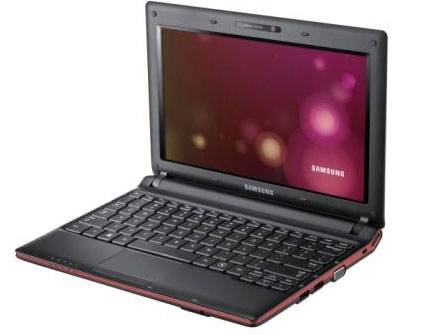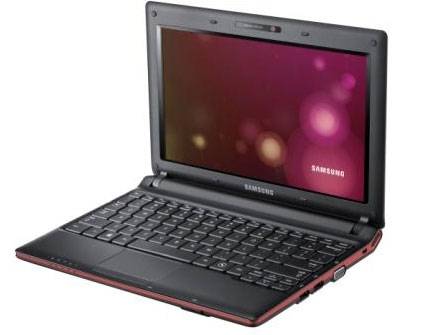 Samsung N100 has Wi Fi + Bluetooth connectivity, Ethernet Port, 2 USB ports & 4-in-one card reader for SD, SDHC, SDXC and MMC. They have provided the ultra-durable scratch-resistant Duracase casing for build & have a 10.1″ LED display with resolution 1024×600 pixels. Display is off matte finish for using properly even in bright daylight (ant glare) to enhance viewing even in broad daylight.
LED display consumed very less power compared to traditional LCD's & overall entertainment experience is enhanced by Intel GMA 3150 graphics for running even HD videos & movies without a hitch.
We recently bought a Samsung N148 with dual core Atom processor, 1GB RAM & 160 hard disk with similar build quality & we really liked the overall package they provided in price below Rs 15,000
Good news is this netbooks comes with Nokia Meego Operating system which is recently getting hyped by its performance & app support. This is first Meego netbook directly coming to India & you can choose Windows 7 starter alternative if you do not wish to keep up with the Meego.
What we hated is this netbooks comes with the 3 Cell battery, So you get around 3.5 to 4 hours of backup from our experience. And we are not sure yet if it can get add on 6 cell battery from Samsung because 6 cell would give you around 8.5+ battery back up with single charge. (So let's be positive about the battery & we will sure let you know about 6 cell stuff soon)
Price in India
This time they have came up with more features and more reduced prices So you can get Samsung N100 at price of Rs 12290 in India. Thumbs up form my side for Samsung N100 & I definitely recommend you get this one as a cheaper alternative for serious work.