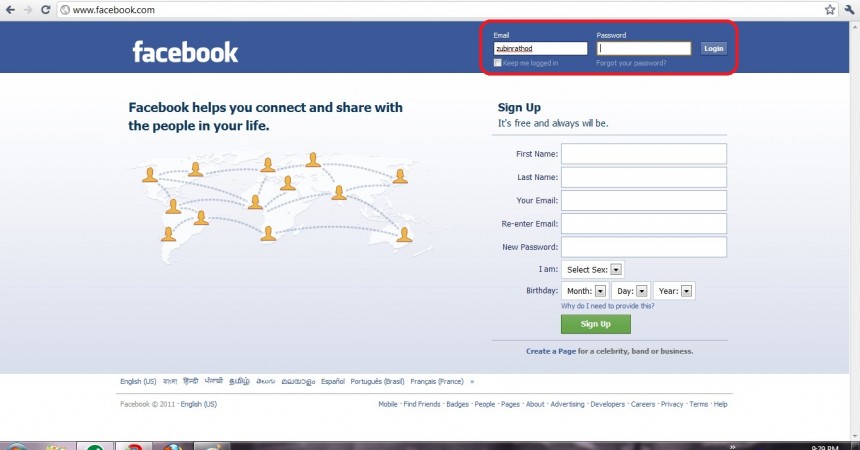 How to get a Facebook Username [Tutorial]
All the Facebook Users out there, here is something quick and easy for you, also benefiting for you on facebook.
As all of you know that you have to use your E-Mail ID always to login into your account, and sometimes it suck to type is such a long ID, also its a very irritating job at times.
Here, i'll show you how to get your unique user name for your existing facebook account without creating a new one. This saves time for you always you login by avoiding the @mail.com extension to your usernaame on Facebook. Its very easy, also people can search you by your username on google and can reach to your profile.
Step 1 :
Goto www.facebook.com and login with your existing username and password.
Step 2 :
Now goto the account tab in the right hand corner of your facebook account, account setting. You will be directed to the "My Account" tab.
Step 3 :
Now search for the 'Username' option under the 'Settings' tab over there. Change your existing username if you don't like it or if the option is empty fill in your desired username.
Step 4 :
Save it and logout. Now you will be able to sign in using your personalized username and also with your e-mail id like before.
Your profile will be visible on google if any one searchs your name or username. Also, its easy to make and also easy to login, as it save times and irritation.
Also, it will change the url of your profile page and it will be customized as
"www.facebook.com/yourusername.com"
Note : You can change the username only one as per the Facebook Rules. So, always think and enter your username as you can't modify it later.
Some Screen Shot's from my Facebook Account :