After waiting since 2010, Google is all set to release Google Chromebook. Most probably, it will release in late June or first week of July. Unfortunately, India is one of the countries where the Chromebook will not be release immediately. Also, Acer and Samsung are going to produce these netbooks for Google Chrome OS.
Operating System:
The most talked OS that has been one of the best Cloud operating system named – ChromeOS is going to be the heart of this netbook.
From the past experiences, it is clear that Google always look forward to store data in it's database, which can be later on utilized by the user via remote devices like netbooks, desktops, tablet PCs and smart phones or in simple tech words, Cloud Computing.
As expected, Google OS is free of cost and according to the needs of new time user, it will definitely have sharing and syncing options with advanced and user friendly outlook.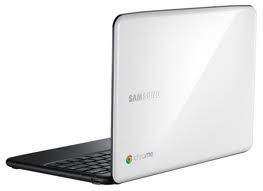 Chrome Netbook Specifications
Google is always expected to give better than expected. Google must take of hardware and software configuration and companionship among them so that what happened to Nexus, will NOT happen with Chromebook.
Hardware configuration of SAMSUNG chromebook is as follows:
12″ LED screen with Anti-reflective glass layer.
4 in 1 Memory car reader on the left side.
2 USB ports (2.0).
3.5 mm Universal headphone/microphone jack.
Full sized keyboard for effortless typing.
Multi-gesture recognition touchpad.
1 mega pixel from camera.
Processor : Atom Dual Core 1.6 GHz processor powered by Intel.
Memory (RAM) : 2 GB.
Hard Disk (HDD): Variable.
Wifi / Bluetooth : Yes / Yes.
Battery : 6-cell , 8 hours run-time.
ChromeOS & Competetors
After the launch of iPad 2 and iPhone 4, which directly says that "it got even more features than Google." TThe owrld on other side is shifting thanks to launch of Microsoft's Windows Azure cloud development platform & Office 365 which is cloud Documents platform, which is a direct indication that MS wants to go for Cloud Computing makes it hard way for Google.
The last outcome is that Google & Microsoft as well , are going to enhance cloud computing stuff with their 99.9% uptime servers. We'll give you the latest and the best review about Google Chromebook as it releases.