After a long effort finally, the Sony Ericsson Xperia X10 find its way into the market. As the xperiaX10 introduced in market much before , it didn't succeed as per the expectations due to the unstable release of android operating system. And now again the Xperia X10 is introduced in market as a full feature packed handset. Here is a small review of its price specification & features.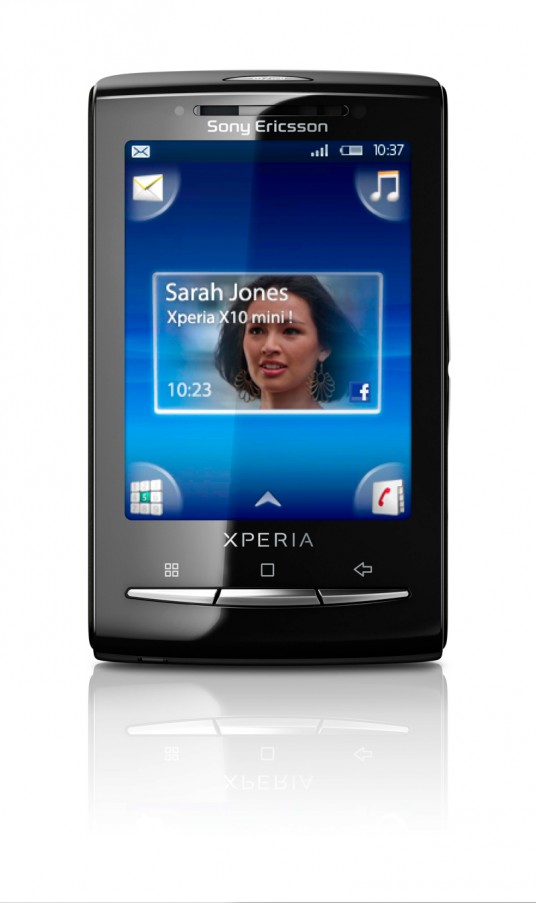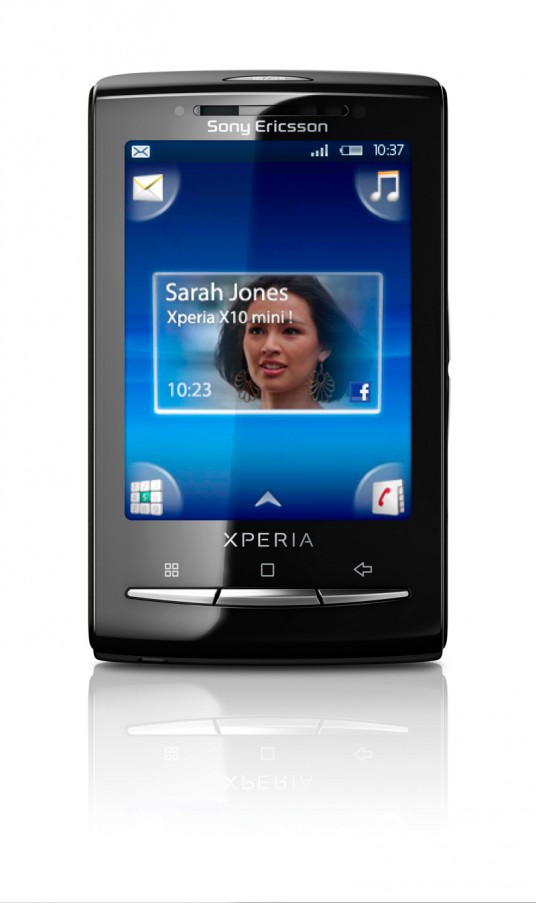 Specifications :
Looking at the size the XperiaX10 as it can easily fit into the pocket .The XperiaX10 having a touchscreen of 2.5 inches and resolution of 240 x 320 pixels. The
Xperia X10 is having a MSM7227, 600MHz processor. The XperiaX10 mini has internal memory of 128MB. While for external memory there is micro SD memory slot. The external memory can be expanded upto 16GB.
Aesthetics :
Going to the look of XperiaX10 it is shiny front and matte back. XperiaX10 mini is available in market in various market i.e white, black, pink, lime, grey and red.
Features & Connectivity :
XperiaX10 mini is having the 5MP of camera. The mini has a ability to crop the images, auto focus and shoot the in normal or MMS mode. While Xperia X10 has Bluetooth of version of 2.0. It also supports the WiFi connection and USB for data transmission. The music system of mini Xperia is like Dolby stereo sound system. It also has many features like downloading and listening the music etc.
The outstanding feature of Xperia X10 is that it supports social networking and sending of emails. The xperia is overcome to 3G for web browsing by using the HSPA. While zooming was not possible, the Xperia X10 has facility to zoom the web pages. This zooming is possible due to magnifying glass mode programming in the cell phone.
The XperiaX10 has a extra feature such as the timescape. It makes comfortable the use of application such as twitter and facebook. Sending and receiving of msg on cell phone itself without switching the computer. XperiaX10 provides the capability of using phone's GPS navigation of the google maps. The google app is installed in it for the emails.
Price :
This amazing XperiaX10 mini is priced in India upto Rs.16,475.