Aren't you following the Mobile World Congress Launch Spree ? – Here are most promising gadget launches at the MWC 2012!
Samsung released its feature rich 'iPad Killer' tablet Galaxy tab 10.1 last year, which could hardly deflect considerable sales figures of Apple and preparing for the iPad 3 launch they have now announced the Galaxy Tab 2 (10.1) which gets an Android 4.0 Ice Cream Tablet.
Note that there are no major updates on hardware part of this Galaxy Tab 2, but ICS 4.0 will surely cheer many of the Android enthusiast who were waiting for a stable tablet from smartphone leading brand. And Galaxy Tab 2 will just perfectly suite their purposes for sure.
This one is definitely the first new tablet launching in the year 2012, and they have added another number in the range of tablets they have with sizes including 7 inch, 9 inch and 10.1 inch segments!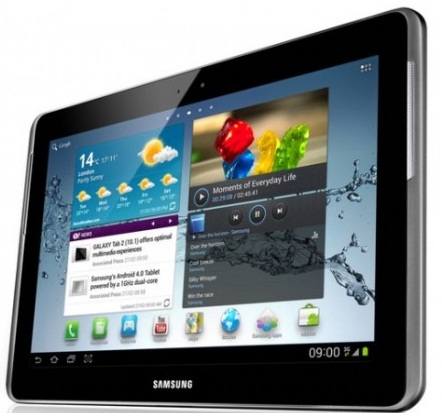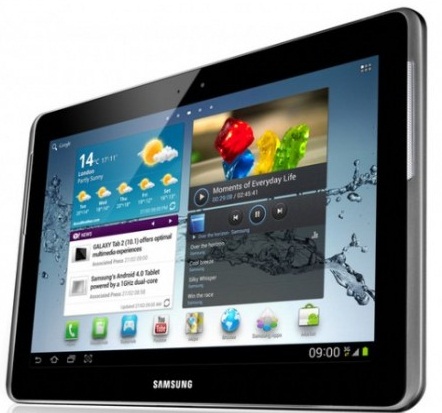 Galaxy Tab 2 (10.1) Specifications
Following are the detailed specs of Samsung Galaxy Tab 2 (10.1), which were showcased at MWC 2012.
OS – Android 4.0
Processor – 1 GHz Dual-Core Processor
Display – 10.1? WXGA PLS TFT display packed with 1280×800 resolution
RAM – 1GB
Camera – 3 MP rear camera with full HD recording support
– VGA fron camera for video calls
Music – 3.5mm Ear Jack
UI – Samsung's TouchWiz and Live Panel user interface

GPS – A-GPS and Glonass

Connectivity – Bluetooth v 3.0, USB 2.0, Wi-Fi 802.11 b/g/n and Wi-Fi Direct

Storage -16/32GB of internal memory expandable via microSD (up to 32GB)

Battery – Standard Li-ion 7,000 mAh battery
Availability –
No word has yet been released about the availability or shipping at the event yet but it will be released Worldwide after its initial launch at United Kingdom.
Price of Samsung Galaxy Tab 2.0 –
No price is announced in MWC 2012 but we expect the price little bit higher than its predecessor.
Verdict –
Go for this tablet only if you are Android enthusiast as it will have ICS update & If you have not used any tablets before. But for regular users I suggest to wait for iPad 3 feature releases.
Stay connected for the latest prices, features, news & detailed reviews of gadgets and software. Subscribe to get new articles directly in your mailboxes.