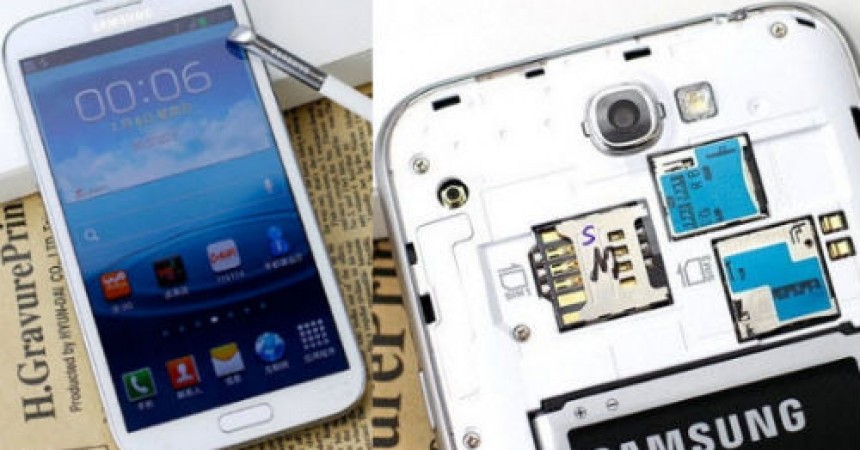 Samsung Galaxy Note II With Dual SIM?
Having the dual SIM is certainly an advantage when you don't want to carry for devices for personal and official use and when it comes in the form of Samsung Galaxy Note II, then it is like icing on the cake. Samsung Galaxy Note II was recently launched and this phablet phone will not be available with DUAL SIM.
Samsung Galaxy Note II will soon be available in China with DUAL SIM. The Phone composed of 5.5 inches display which offers the resolution of 1280 x 720 pixels. It also has got Android 4.1 Jelly Bean along with powerful specifications like 2 GB RAM, 1.6 GHz processor, 8 MP rear and 1.9 MP Front facing camera. Keeping all these powerful aspects embedded to this phablet, Samsung Galaxy Note II has got huge battery backup of 3100 mAh which assures decent talk time.
By adding up the dual SIM functionality in Samsung Galaxy Note II, Samsung really have added an epic aspect to this phone. Note II is all set to head to China with Unicom, will it come to India or other countries.
What you think about if Samsung Note II would have launched with Dual SIM ?