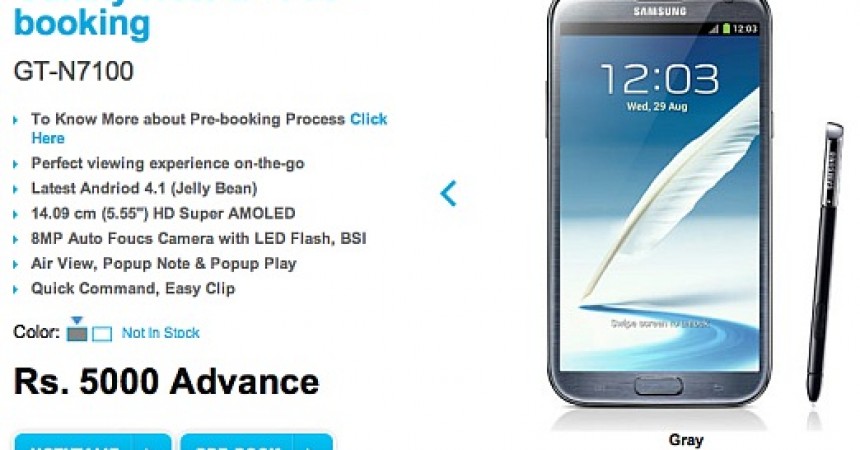 Samsung Galaxy Note II pre-orders begin in India
Samsung Galaxy Note II which is also popularly known as the GT-N7100 is now available for pre order on the Indian Online Retailers. There is no tag priced which is being published on any retailers, but what is known is that, user have to pay the non refundable amount of Rs. 5000 to book the device.
Indian Online retailers are saying that, with the Galaxy Notes II there are chances that the deskptop dock worth Rs. 2399 would be given for free. Against the payment of Rs. 5000 for the pre order of device, retailers are issuing an electronic coupon which is to be used at the time of buying the much anticipated Galaxy Note II from the Online Retail Stores.
For all of you, we would like to recall about this New device from Samsung. Galaxy Note II is the successors of the Galaxy Note which came last year, it is a kind of phablet which has the features of smart phone and tablet. The device has got 5.5 inches display and it is powered by 1.6 GHz quad core processor and runs on Android 4.1 Jelly Bean. It also has got 8 MP rear facing camera along with 1.9 front facing camera. Note II would be available in 16/32/64 GB variant.