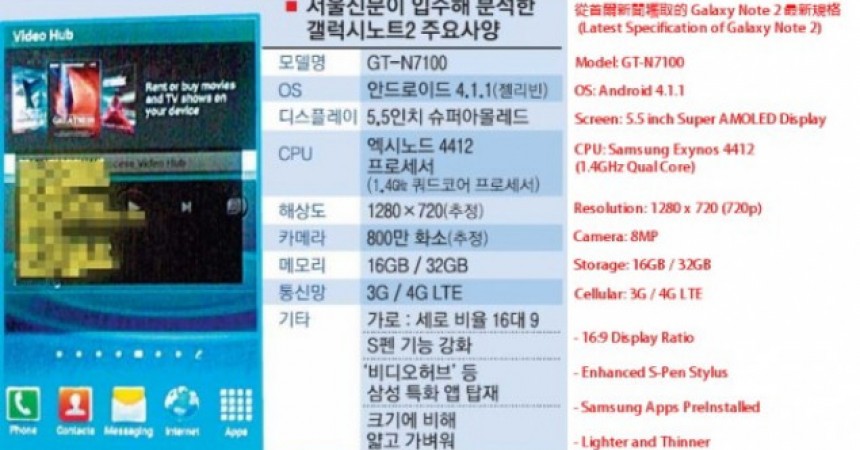 Leaked Out: Samsung Galaxy Note 2 Specifications And Images!
Samsung Galaxy Note 2 is no more under the curtain and the images along with the specs have been leaded out before the official announcement from the company. A Korean news paper has recently published and claimed to have the official image and specs of the new tablet.
According to this paper, the Samsung Galaxy Note 2 is a tablet with 5.5 inches AMOLED display which offers the resolution of 1280×720 pixels. It would be a Android 4.1 Jelly Bean based tablet and not the ICS one which was rumored earlier.
It will be powered with 1.4 GHz processor and would come with 8 MP camera. As per the speculations, the internal memory would be 16 GB or 32 GB. It is also been speculated that, Samsung might bring the flexible screen technology under the core. Samsung Galaxy Note 2 is also supposed to have the virtual voice assistance just like you might have seen in Apple iPhone 4S.
It will be available in two colors; however the colors are not known yet.
Samsung is due to reveal out this tablet at Samsung Mobile Unpacked event which is to be held on 29th August at Berlin.