Aren't you following the Mobile World Congress Launch Spree ? – Here are most promising gadget launches at the MWC 2012!
Though I heard about the projector phone concept in India by Spice projector phones first, I am not really surprised seeing big smartphone vendor like Samsung jumping in to the segment. But still Samsung manages to grab the attention at Mobile World Congress 2012 launching a first android powered projector phone called Galaxy Beam.
Not just that it has portable projector capabilities Samsung Galaxy Beam comes with 4 inch WVGA display, dual-core 1GHz processor and powered by Android 2.3 mobile OS.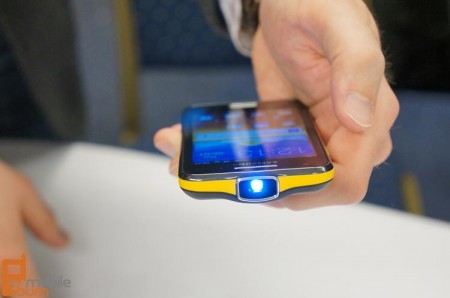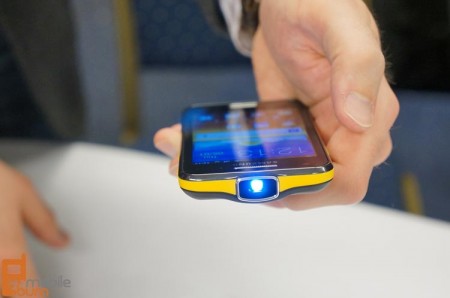 The smartphone is capable of displaying very attractive quality of the projection of images and videos on-screen and you can see it clearly in the video demo by Mobile Burn below.
Video Demo of Samsung Galaxy Beam
Though the phone look like any other average Samsung smartphone the best part of it is its pico projector that is a 15 lumen, qHD resolution unit which is illuminated by an LED light.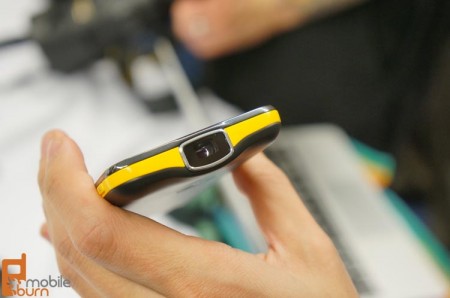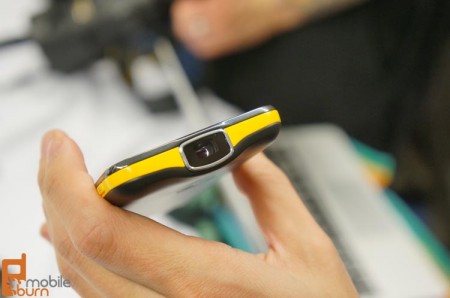 Its life is claimed as 20,000 hours and 50% brighter than most of the pico projectors available in market. And as we can see in video demo the projector worked very efficiently displaying images and HD videos in the dark room.
Price –
The Phone is expected to launch at second quarter of 2012 and pricing of it is not yet confirmed.
Verdict –
The phone might interest few small businesses that need portable projector I guess and few enthusiast but for me its a total depressing phone that has mediocre features and specs and the only good thing we get with it is a projector!
[Image Credit – MobileBurn.Com]
Stay connected for the latest prices, features, news & detailed reviews of gadgets and software. Subscribe to get new articles directly in your mailboxes.