Samsung Galaxy 3 Vs HTC Wildfire Android Smartphones Knockout
After long time I am posting an awesome comparison of Budget Android Smartphones Samsung Galaxy 3 I5800 & HTC Wildfire A333. Last day I had a chance to test three of these mini androids & I think it deserves comparison so that you can make wiser choices.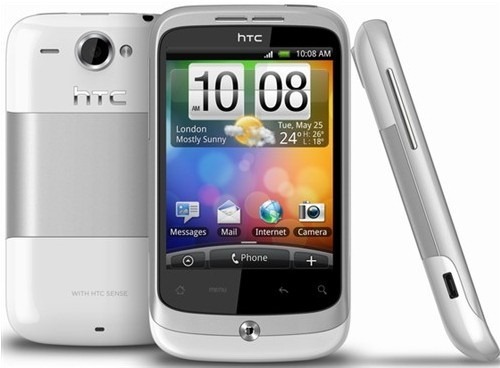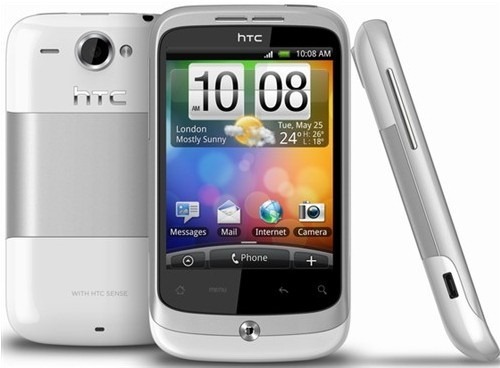 Technical Comparison of Galaxy 3 & Wildfire
Processor & Performance: Galaxy 3 performs very well with its 667MHz processor & 256 MB of RAM. HTC WIldfire have 500 MHz of processor which is less than Galaxy but overcomes the RAM section with its powerfull 384MB of RAM.
So, both scores similar on performance but Smasung Galaxy have performed a little better with multi tasking with apps than HTC Wildfire.
Messaging (Keyboard) : Samsung have 240×400 resolution compared to HTC's 240×320 display which means Galaxy should be better in keyboard accuracy but HTC have scored better in this test, as HTC have one of the best touchscreen QWERTY keyboards in market they have really awesome experience to type than Galaxy 3.
Touchscreen : I guess you have already guessed HTC Wildfire have very much more responsive touch experience than Galaxy 3. Samsung touchscreen lags sometimes & needs accuracy in touching the screen. Where as HTC gives awesome experience in touch & lags almost nowhere.
UI: HTC have its proprietary sense UI whereas Samsung galaxy I5800 have Touchwiz 3.0 skinned with android very smartly. But here also HTC Sense is most advance UI compared to the Samsung Touchwiz & It still needs some performance improvements & little face lift. So HTC Wildfire have better & friendliest User Interface.
Web & Social Media: Both the smartphones have almost similar integration of web & social media in these small budget android gadgets but again HTC sense have its own Friendstream which is proved to be fairly popular than Samsung's webkit oriented browser apps. Both of them will have same points here but just to select one I would recommend HTC's Wildfire.
Considering a comparison of Internet browsers both have similar speed of loading text, video & images.
Resolution: Samsung Galaxy 3 Have better WQVGA resolution compared QVGA resolution of HTC Wildfire. But you wont regret buying Wildfire compared to features it is offering.
Multimedia: HTC have 5 MP camera compared to 3.2 MP of Samsung Galaxy 3. And Samsung can play DivX videos with in built codecs where as you ll need external installation for HTC Wildfire.
Android & Apps: Both of the cellphones comes with Android 2.1 Eclair with promise to upgrade to 2.2 version. Most od apps runs on both of the smartphones but Wildfire can miss some apps due to its resolution compared to Galaxy 3.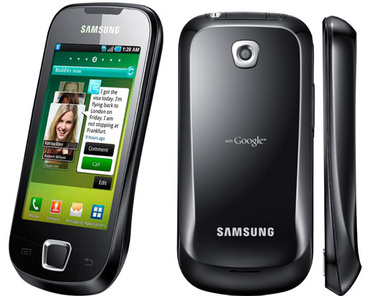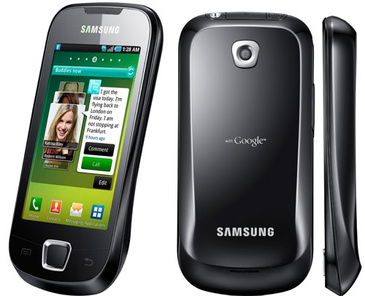 General Comparison of HTC Wildfire & Samsung Galaxy 3
Look & Feel: Even though Smasung Galaxy have better processing & all – Its top skin is totally made of plastic & it tends to shine a lot. It have no color option over top & some people will completely hate Samsung Galaxy 3 only because it looks pretty creepy & low cost phone like looks (Which is not what it is). But it have display larger in length & less in width compared to Wildfire.
HTC Wildfire pretty much looks like Baby brother of Nexus one & HTC Desire. It have well finished blend of Rubber & high quality plastic body whihc impresses pretty much compared to Galaxy 3. It also have optical trackpad like any other HTC smartphone.
Buttons & Ports : Both phone have touch sensitive capacitive touch buttons at bottom but Samsung have done a huge Back or Menu bottom in middle, which again looks creepy to me. Here HTC Wildfire scores another one on Galaxy 3. Both phone have good ports placement for Charging, Data tranfer 3,5 mm audio jack & Volume keys so it looks pretty well fitted into the body.
Price Comparison:
Price is driving factor in this category of smart phones as they are made for budget. savvy people.
Samsung have fairly less price compared to HTC wildfire which makes it decision changing for many cosumers. Samsung Galaxy 3 is priced at Rs. 11,800 (approx $ 260) & HTC Wildfire is costing Rs.14,000 (Approx $ 310)
Buy HTC Wildfire At Lowest Price in India From FlipKart ( Cash On Delivery Available )
Buy Samsung Galaxy 3 From Flipkart (With Cash on Delivery Option)
Overall Ratings : Samsung Galaxy 3 8.5/10 HTC Wildfire 9/10
Samsung Galaxy 3

Better Processor
Better Resolution
Better Price
HTC Wildfire :
Better UI & Touch Experience
Awesome QWERTY Keypad
Best Social Media Integration
Good Performance
Better Camera
Buy HTC Wildfire At Lowest Price in India From FlipKart ( Cash On Delivery Available )
Buy Samsung Galaxy 3 From Flipkart (With Cash on Delivery Option)