According to an infographic published by Go-Gulf.com, there are 91.4 million users of smartphones in the United States alone in 2012. Of this figure, Android run smartphones have the highest market share with 46.9%. Among the Android smartphones, Samsung has the highest market share globally speaking. It beat other popular smartphones such as iPhone and Blackberry. That is why Samsung is the top brand in terms of sold units of mid-range and quad-core phones.
This year, the company is releasing its latest version – the Samsung Galaxy S4. Also known as Samsung I9500 Galaxy S4, the latest version was announced this month and the expected release is on April 26. It supports 2G network (GSM 850 / 900 / 1800 / 1900), 3G network (HSDPA 850 / 900 / 1900 / 2100), and 4G network. Aside from this, what are the better things that one can expect from Galaxy S4? Is it worth the money? Read on below to help you out.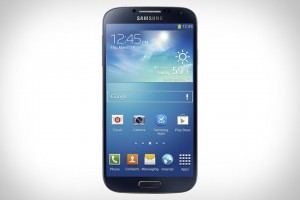 Better Body and Display
Smartphone savvy people can expect a much sleeker design from the latest version. With a dimension of 136.6 x 69.8 x 7.9 mm (5.38 x 2.75 x 0.31 in), one can expect a longer, just the right width, and thinner Samsung phone. It is also light at 4.59 oz (130 grams).
The display type is super AMOLED capacitive touchscreen in 16M colors. The screen is wider at 5.0 inches with 1080 x 1920 pixels and 441 PPI pixel density. These are the same figures the Sony Xperia Z has, which was announced and released earlier this year. Moreover, the display is multi-touch with Corning Gorilla Glass 3 for its protection.
Better Camera and Features
The primary camera is 13 MP. The Xperia Z has a slight edge at 13.1 MP. However, both have the same pixels of 4128 x 3096. The Galaxy S4 camera has LED flash and autofocus. It also features image detection, face and smile detection, touch focus, geo-tagging, HDR, simultaneous HD video and image recording, and dual shot. Compared to other recent versions of other brands, the S4 seem to have more features to offer. It also seems like the company is addressing the increasing percentage of smartphone usage for capturing of images.
Though the camera has the same power in terms of MP as the Xperia Z, the company could have made the MP even higher for S4. This is due to the fact that Xperia Z was released earlier and Sony definitely used these specs as one of the strengths in terms of marketing their latest version. However, the S4 can be expected to do well as it offers more new features. Also based on the sales of previous Samsung phones, either mid-range or quad core, the S4 can generate high sales.
More Powerful OS
Users can definitely expect better and strong performance from Galaxy S4. It has Android OS, v4.2.2 (Jelly Bean) which is better than Xperia Z's v4.1.2. It also has a better CPU. The S4 has quad core 1.6 GHz Cortex-A15 while Xperia Z has quad core 1.5 GHz Krait. With a more powerful OS, users can have faster and better web browsing experience, music, video, and apps downloading, and other functions. The phone is also great in accessing phone services such as RingCentral voicemail number.
With all these more sophisticated features and functions, the Samsung Galaxy S4 is definitely worth your money.