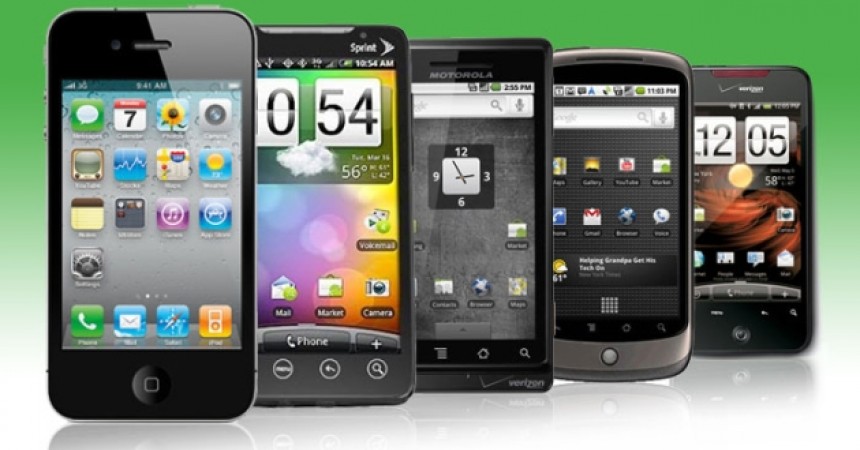 Best Smart Phones You Can Buy This Diwali
The biggest holy festival Diwali is approaching and is just few days away and I am sure you all might have started decorating your houses, looking for buying new things and of course lots of crackers. Diwali has always been the festival for which billions of Indians all round the desperately wait for the big day to come. Other than grand celebration Diwali also had been the good time to buy new things. Cars, electronics items and many other things are among the top sold things during diwali. Smart Phones are among the top sold electronics during Diwali and companies also come up with lucrative deals to attract customers.
We on DC today have come up with the top sold and exclusive smart phone which you can think of before considering any other smart phone this Diwali.
Apple iphone 5
The much talked about Apple Smart Phone is now available in India. Powered with iOS6 and A6 processor, iPhone 5 has got the charisma which highly appealing. With 4 inches retina display and with better Voice Assistance Siri, iPhone 5 is the hot favourite.
Good:
4 Inch Retina Display
4G LTE
Fast processor
Slimier and light weight
Bad:
Buggy
Problem in Maps
No NFC
iPhone 5 Price in India:
16 GB – Rs. 44,000/-
32 GB – Rs. 48,000/-
64 GB – Rs. 52,000/-
Rating: ****
Samsung Galaxy S3
Samsung Galaxy has been the hottest model this year. With bigger vibrant HD display, 8 MP camera, preloaded Android apps, power of Android 4.0, 4G LTE and fast dual core processor, Galaxy S 3 has been the top sold model and among the best alternative to iPhone mania.
Good:
Fully Loaded with Android 4.0 ICS
Dual core processor
8 MP camera
4G'S Beam
Bad:
Display is dim
S Voice is not up to the mark
Price of Galaxy S3
Indiatimes – Rs 32108
Saholic – Rs. 34990
Flipkart – Rs. 34990
Rating: ****
HTC One X
With the power of Android 4.0 ICS, massive 4.7 inches display, well crafted design, LTE and equivalent processor as of Galaxy S3, HTC One X is among the top alternative for Galaxy S 3 and that too in bit less price.
Good:
Futuristically-styled
Bright 4.7-inch screen display
4G LTE
Powerful camera
Ice Cream Sandwich and Sense 4
Bad:
Non-removable battery
Lack of SD card slot
Price of HTC One X
Infibean – Rs.31299
Saholic – Rs. 32210
Homeshop18 – Rs. 32299
Rating: ****
Motorola's Droid Razr Maxx
Motorola's Droid Razr Maxx is another exclusive smart phone which can add value to your pocket or pouch this Diwali. With 8 MP camera, most recent Android version 4.1, HD display, Motorola's Droid Razr Maxx is a cool smart phone which even has got consumer rating of 4.5 on the scale of 5.
Good:
Slim, attractive, and durable design
4G/LT
1.2GHz dual-core processor
Powerful multimedia
Power of Android 4.1 Jelly Bean
Bad:
Uncomfortable grip
8-megapixel camera is unimpressive
Price of Motorola's Droid Razr Maxx
Saholic – Rs. 29999
Homeshop18 – Rs. 30990
Tradus – Rs. 31223
Rating: ***1/2
Well these were the top high end smart phones, stay tuned to DC for many more such top smart phones info coming up this Diwali.