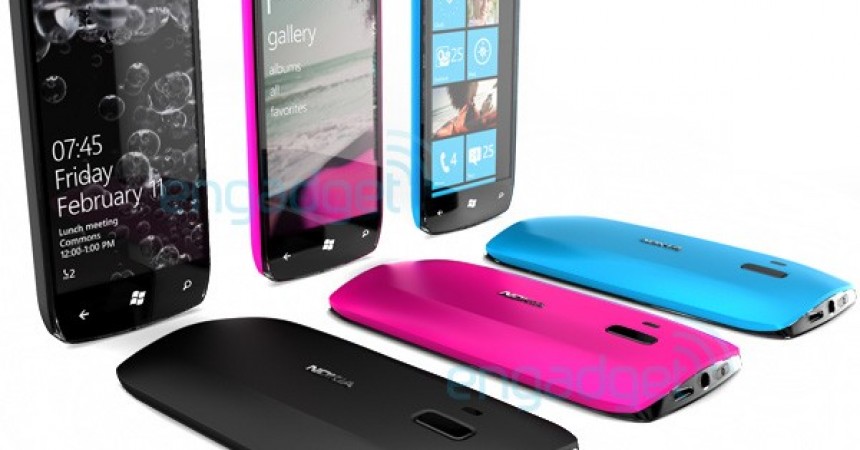 Nokia's Windows Phone 7 – Smartphone Image [Leaked]
Everyone must now be aware of the Microsoft and the Nokia Partnership.
Both the Companies have spent a lot of time discussing about their new product.
We have just found an Image leak of the Nokia's Windows Phone 7 Smartphone.
The above image is of how the Nokia's WP7 will look like.
It will be shipped with three different body colors.
Also, the shape of it is designed somewhat mixing up the two Nokia Phones viz. N8 and C7.
The new and very popular Nokia device N8 and E7 are very unlikely to get this WP7 upgrade.
This Mobile Smartphone Device will be having the Nokia Logo on top and Windows Logo at the bottom.
All, this data is yet collected from the leaked source, lets now wait for this amazing device to be launched, and we will keep you updated about this.
Credits : Engadget for the Image