Although Nokia, the originators of the smartphone, had somewhat dropped off the radar in the past two years, they are back with a vengeance. With a handful of feature phones and a Symbian touchscreen that emerged in the United States just last year, the company is ready to take the world by storm with its newest flagship cell phone, the Lumia 800.
The Nokia Lumia 800, which is available in color option of black, magenta and cyan, is 4.6 inches in height and has a wonderfully crisp ClearBlack AMOLED display. Its overall design is a carbon copy, or, according to Nokia C.E.O. Stephen Elop, a "refinement" of the company's N9 device. Unlike that phone, however, the Lumia 800 runs on the Windows Phone Mango 7.5 operating system, an easy user interface that is exceptional but has not yet gained on more widespread systems iOS and Android. The Lumia 800 definitely has something special to offer cell phone users worldwide, although it should be mentioned that there is a lack of pentaband 3G, which means that it will not run to its full capacity on T-Mobile in the United States, much like the iPhone.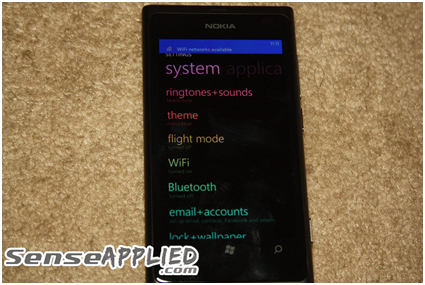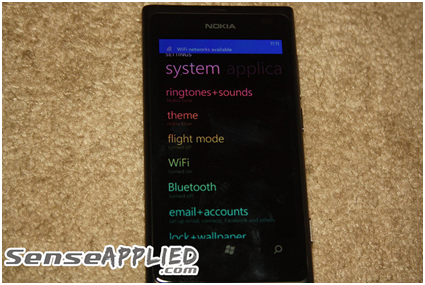 (Courtesy of Fantaz)
The screen of the Lumia 800 is somewhat smaller than that of many other smartphones currently on the market at only 3.7 inches. This is clearly due to the fact of the Windows Phone buttons at the bottom of the front area of the device, although it shouldn't take away from the overall user experience. One complaint consumers will no doubt have about the phone is that there is no slot for increasing storage capacity with a microSD card. The device instead utilizes internal storage of up to 16GB, although that is double the amount that Nokia offers on their Lumia 710. RAM is 512MB rather than 1GB like certain other smartphones, and the processor is only single core, although the Lumia 800 boasts 1.4GHz instead of the more common 1.5GHz, such as is found in fellow Windows Phone HTC Titan. Regardless, aside from a small delay while opening built in apps such as Nokia Drive or Nokia Music, the device does not tend to suffer in terms of speed and loads webpages quickly while you are browsing the Internet.
As is the Nokia custom these days, the Lumia 800 takes a micro SIM card. The battery is 1450mAh and will hold up reasonably with average phone usage, including calls, listening to music and receiving, checking and sending emails, so that you can expect to have to charge every other day. However, if you are a much heavier user who multi-tasks on your phone daily, such as with taking photos and videos, reading e-books and browsing the web for long stretches of time, the battery will require daily charging. Of course, this is a fairly normal situation with smartphones, no matter what the battery or operating system. In general, however, you can expect up to 335 hours of standby time and up to nine and a half hours of talk time on 3G.
Call quality on Nokia phones is generally reliable and good, and it is no exception on the Lumia 800. Unfortunately, although the device does get Wi-Fi, there is currently no support for tethering, so you will not be able to supply Internet to your laptop with the phone while on the go.
The ClearBlack AMOLED display of the Lumia 800 is nothing short of beautiful. Blacks are truly deep, which is the point behind the exclusive Nokia-named "ClearBlack." This does not change even when you brighten the screen, although it should be noted that the display looks better when you are indoors than when you are outside.
The Lumia 800 has an 8-megapixel camera with a Carl Zeiss lens and flash. It is easily one of the better mobile phone cameras currently on the market, although it definitely is better for shooting still images as opposed to action shots. The camera performs exceptionally well in low light situations and is extremely easy to use. With a simple tap of the screen, you can capture a subject of focus, or you can snap a picture by pressing on the dedicated camera button. As with many other Nokia phones, you can also make plenty of adjustments in your images as well.
Overall, the Nokia Lumia 800 is a solid smartphone that is easy and fun to use. The Windows Phone operating system is quickly catching on and gaining popularity worldwide. Nokia is back to reclaim its reputation as king of the mobile phone world.
This is a guest article by Ruben Corbo, a writer for the website Cell Phone Expert where you can compare cell phone plans.