After a quite hyped up collaboration between Nokia and Microsoft's very own Windows Phone 7, here comes the grand device Nokia Lumia 800, which is one of the first handsets of Nokia to be surfaced in market sporting Windows OS.
Hardware Overview of Nokia Lumia 800
Lumia 800 is very much similar to Nokia N 9 design which is stuffed with Nokia's Meego operating system. The difference being a physical camera key on side, LED flash light at the back with same powerful camera we know on Nokia N 9. Rest of all is quite same & overall dimension and thickness looks all the same.
But actually the screen size is little bit smaller than Nokia N 9, here you get around 3.7″ of screen (of 800 x 480 resolution) which quite competitive to most high-end devices by HTC, Motorola, iPhone & LG.
3.5mm headphone jack, MicroUSB slot and hot swappable MicroSIM card slot are available at top, which is again exactly similar to the Nokia N 9.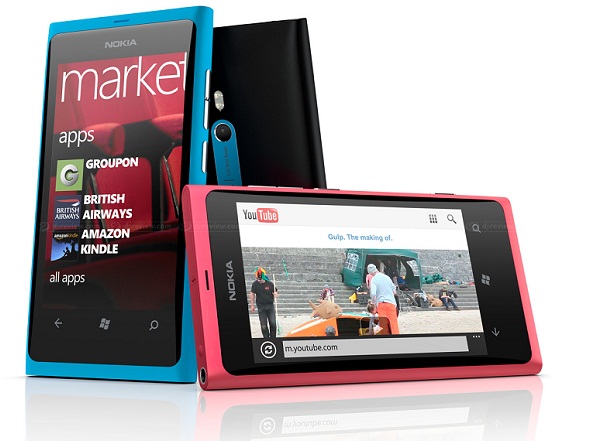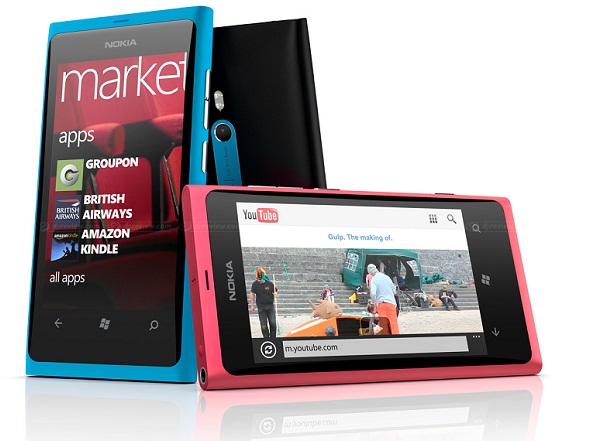 User Interfaceof Nokia Lumia 800
As I mentioned earlier, Lumia 800 is sporting one of latest updated of Windows Phone 7.5 codenamed Mango. This will give you an edge over most of the Windows phones in the market who have not yet received the update.
There is not much of a scope left from Microsoft Windows Phone UI, because it is originally beautiful interface with all magazine styled effects and one of the best in market available yet. so, definitely Nokia is not screwing up with the UI or one any kind of tweaking. But yes , They have added some of their custom applications like Nokia Drive for turn by turn navigation guide. Other one ESPN sports center app by Nokia is also developed for their custom apps, but it is not yet available on Nokia Lumia 800. We can expect it in upcoming handsets.
Performance
The performance is at its best thanks to the Qualcomm Snapdragon S2 (1.4GHz MSM8255) processor, and as we know the Windows phone is among the fastest OS'es out there this makes the overall hardware combination one of the best phones yet.
8 megapixel camera with dual LED flash promises good performance, just that the camera interface is all by Windows Phone 7 OS, and no customization is yet permitted I guess.
Personally, I own the Windows device & I shifted from Android for this OS. But I never looked back because the overall performance of the WIndows Phone 7 was awesome. Then came the 7.5 mango update for this phone, and things just got so much better. The only thing Windows yet lack in is – the app store count. It is growing everyday & I am really happy with all I got right now including social, productivity and gaming apps.
Nokia Lumia In Market
The phone is already announced in Nokia World 2011 & is available for pre-order in UK, I am sure to get one of the Nokia devices when they launch in India. But I would rather wait for some more devices to come up from the vendor as I know the variety Nokia can offer with the hardware.
What do you think about Nokia Lumia 800 ? Even what about shifting to Windows phone device ? I mean would you really consider it because you are a Nokia fan or you think this device is totally rocking. Let me know in comments below, and please share this article on Twitter and Facebook if you have really liked it.