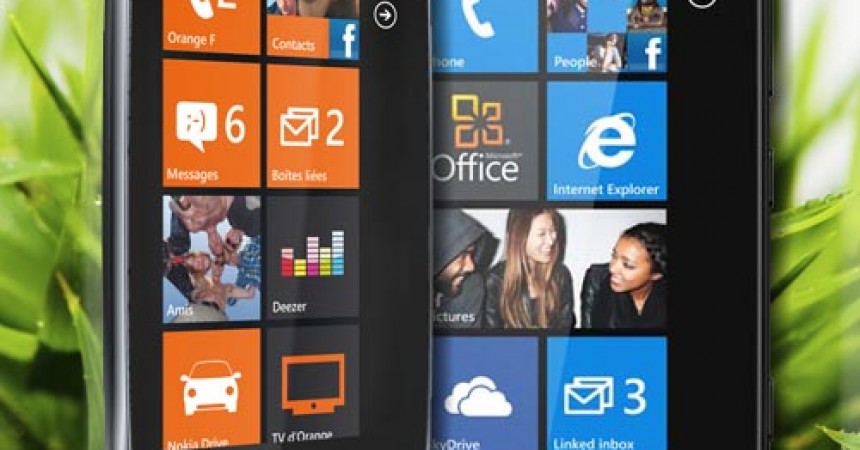 Nokia Lumia 510 Vs Nokia Lumia 610 Which one to Buy?
Windows Phone 7 has been a major Success for both Microsoft and Nokia.
Both have manufactured a number of smartphones providing us with various new features and different hardware as per the user requirements.
For a newbie shifting to the new Windows Phone 7 Smartphone Operating System, Nokia is providing Lumia 510 and Lumia 610 as the two entry level budget smartphones.
Now as the phones are having almost the same hardware configuration and same Operating System, a question may arise to the user about which one to buy.
A brief comparison below we will give you a detailed look at both of the Smartphones and help you decide which one to buy.. 🙂
Nokia Lumia 510 Vs Nokia Lumia 610 Core Difference :
1 – Screen :
Both have a large display. Nokia Lumia 510 have a full 4 inch Capacitive touchscreen display giving you approx 233 ppi pixel density whereas Lumia 610 have a slightly smaller display of size 3.7 inches having pixel density of approximate 252 ppi pixel density. Resolution for both the Phone is 480 x 800, means you can smoothly play all the 480p HD videos without any lag. Colors are also bright and the screen in visible in the Daylight outside our homes and responsive touch screen of both the devices makes WP7 OS experience more fluid.
2 – Memory :
This place is going to make you a little sad, as both the phones does not have a memory card slot, and you have to manage with the provided internal storage. Lumia 510 have a 4 GB internal Storage and Lumia 610 have a 8 GB internal Storage, from which 2.2 GB is user available in Lumia 510 whereas 6.2 GB in user available in Lumia 610.
RAM is also a little bit low, its just 256 MB, but works fine for the normal day to day smartphone use. Note that some of the major applications are not supported due to the low RAM, like Skpye, Nokia Lense, Etc. Also HD games experience a little lag cause of the Low RAM. In-spite of such low RAM the phone never hangs or gets stuck, you may experience a little more loading time for the Apps, but believe me it will never hang or give you any kind of error.
3 – Camera :
Here comes the other bad news for all the video calling users, both the phones dose not have a Front Cam. Lumia 510 have a 5 MP cam giving you 2596×1948 pixels of shots and the Lumia 610 have 5 MP giving you 2592×1944 pixels of shots. Lumia 510 dose not have Flash whereas Lumia 610 have LED Flash. Apart from which face detection, geo tagging, VGA Video Recording at 30 fps in MP4 format are the same features.
4 – All Other Remaining Stuffs :
Above are the main core difference between the Nokia Lumia 510 and Nokia Lumia 610. All the other features like 3G speeds, GPS, Processor, Battery, Wi-Fi, etc are same.
Lumia 610 have a slightly more battery backup then the Lumia 510, it is also 2 grams lighter in weight 😉 (just in case you are finding your phone heavy :P), It has Stereo FM with RDS Technology and Prices few buck more than the Lumia 510.
Both come with the Windows Phone 7.5 while shipped which is upgradable to Windows Phone 7.8, unfortunately you wont be able to experience Windows Phone 8 on these Windows Smartphones.
Nokia Lumia 510 Vs Nokia 610 : Which one to Buy?
Who should buy Nokia Lumia 510 :
If you are switching to Windows Phone OS and want a hands on it, internal memory dose not matter to you as you wont be storing any sort of boring video and sad songs in your phone, also if you are not so Photography crazy and can work without a flash and if you are having a thought of throwing away the phone after a few months of use then for sure go for the Nokia Lumia 510 which cost around Rs 10000 in India.
Who should buy Nokia Lumia 610 :
Again, if you are switching to the Windows Phone OS and want a hands on it, but also you wanna hear some songs while on the go and you wanna watch the girls dancing in your phone while you are traveling back home from office in HD quality, plus you cannot miss a shot of your baby while he is asleep in the dark and the thing which matters is once you buy this phone you are gonna be sticking to it for a little longer then a few months then buy Nokia Lumia 610 which cost around Rs 12000 in India.
Else save 2000 bucks and Party, like I did and go for the Lumia 510 giving you a little larger screen then Lumia 610 and get a Windows Phone 8 once you get a hands on Windows Phone in exchange later.. 😛