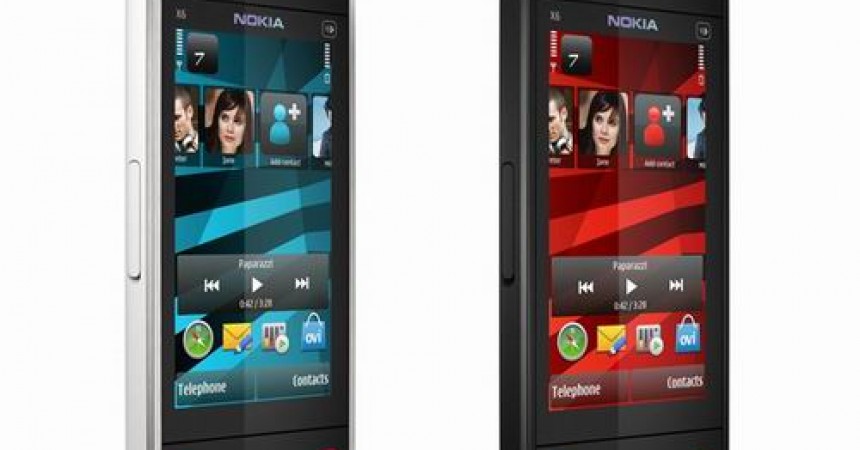 Nokia Launches X6 8GB In Indian Markets – Specifications & Review
The Nokia already had introduced the Nokia X6 16-GB and X6- 32GB in market. Now once again Nokia has launced a new X6 with 8GB smartcell phone in the markets. This new X6 8GB has similar features as X6 16-GB. But according to the price the Nokia X6 8GB is cheaper than the X6 16 GB.
The Nokia X6 8GB is 111mm in length , 51mm in breadth while 13.8mm in thickness. The X6 8 GB is also 3G enabled cell phone. To have interface with the cell phone the Nokia X6 8GB has 3.2 wide toch screen. For the alphanumeric keypad is avaiable on the touch screen. And while with the rotation the on-screen QWERTY changes. For the browsing purpose the Nokia X6 8-GB it very efficient.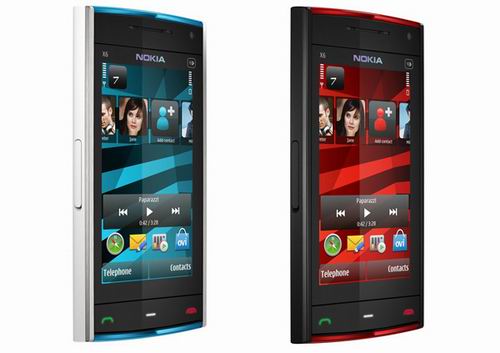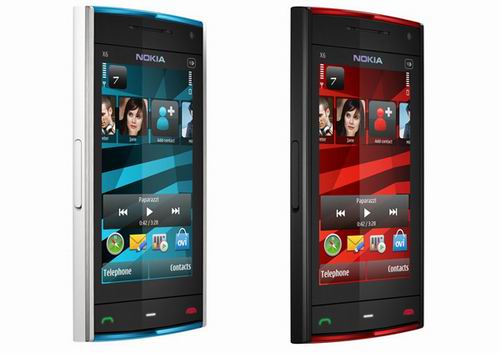 This cell phone comes with highly loud music system. The Nokia X6 8GB can supports mostly all sound formats. The Nokia X6 can play the music upto 35 hours. It also has stereo speaker and a audio jack of 3.5mm in it. The Nokia X6 has 8GB of internal cell phone memory.
The Nokia X6 8GB has a 5Mega pixel camera of Carl Zeiss lens. It also has a capacity to 4 times zooming capability. The Nokia X6 has a platform of Symbian S60 version5. The Nokia X6 is powered by ARM 11 434 MHz CPU and has 128 MB of RAM in it.
The Nokia X6 has a battery of Li-Ion 1320 mAh which provide upto 12 hours of talktime in GSM network. This Nokia X6 get connected most all network connections. It also connect to the Wi-Fi (802.11/gb). The Nokia X6 is expensive than the other normal Nokia cell phone.
Price in India:
The price for this Nokia X6 8GB is above Rs.14,000/-.