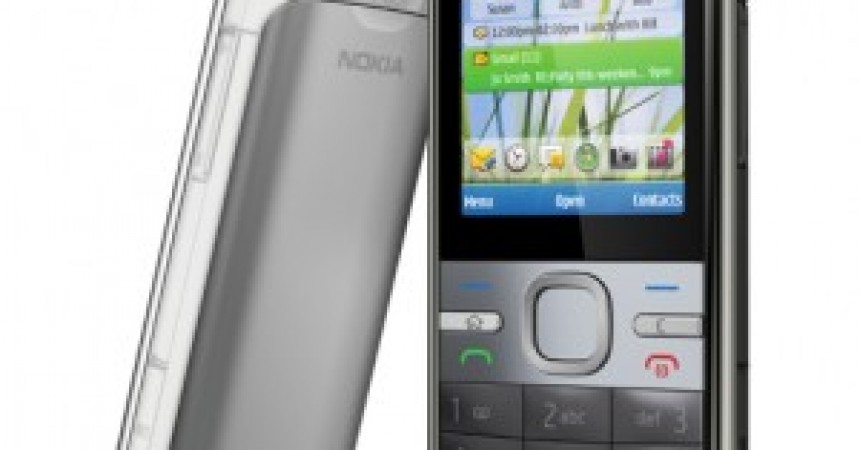 Nokia C5 Cellphone in India – Price | Review | Specifications
The Nokia C5 mobile is having the advanced messaging service and the attribute of social networking. It is 3G enhanced cell phone in market.
Here is small review with technical specifications of Nokia c5 :
This cell phone is available in market with 2 colors i.e white and warm grey. The body is made up of stainless steel. It is light weight , having the weight of 89.3 gms. This cell phone is 12.3 mm in thickness, 43mm in breadth and 112 mm in length. Having the resolution of 320* 240 pixel with up to 16.7 million colors(TFT).
Now going to the inbuilt facilities in the The C5 Nokia, it is having 3.2 megapixel camera with full focus EFOD technology . It has a 4 times zooming capability. It also has a LED flash. These captured images having a format of JPEG. While C5 Nokia is also has a secondary camera for video conferencing.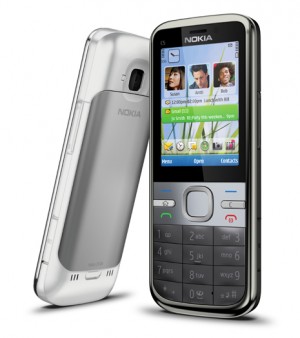 The music system in these C5 Nokia – It support the file format of WMA, AAC,Eaac,AAC+. And also having stereo FM Radio.
The video recording in C5 Nokia having VGA resolution. The secondary camera having with upto 2 times zooming for video calls. The video recording formats in C5 Nokia is 3GPP.
The Nokia C5 having a expandable memory upto 16 GB. For this it is supported with micro SD memory card slot. While Nokia C5 is having 50MB of internal memory.
The C5 Nokia is having an Bluetooth of version 2 that is for enhanced data rate Support for local and remote SyncML synchronization .it has a High-Speed USB 2.0 (micro USB connector) . while the Charging supported via USB .
The Nokia C5 having a platform of Symbian OS version 9.3 with S60 3rd Edition and Feature Pack 2. It also has a active voice commands with the Active Idle and FOTA (Firmware update Over The Air) .
The Nokia C5 Email client uses protocol such as SMTP, IMAP4, POP3 for MMS, SMS as Nokia Messaging. The Nokia C5 has a email notification support that Support for email attachments and Mail for Exchange .The SMS with support for concatenated SMS for long messages.
As it was for messaging now, for networking this cell phone Nokia C5 capability to serve as data modem. The connection with GPRS/EGPRS MSC32 class B, maximum speed up to 298/178.8 kbps (UL/DL) of Nokia C5 .The maximum speed up is to 10.2 Mbps of 3G/ HSDPA . These Nokia C5support on TCP/IP. The user can also work on MS outlook for messaging as this cell phone Nokia C5 is very useful for those people who want remain up to latest technology work any without work place.
Price in India:
The price for C5 Nokia is Rs. 7999