Nokia C3 has a special feature as its hybrid design. This hybrid design is combination of both Touch and Smart Type with 12 buttons keypad in Nokia C3. While both can operates very efficiently in Nokia C3.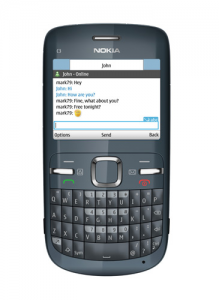 Features of Nokia C3:
(1) Having an Symbian Series 40
(2) With a support of Wi-Fi and 3G in it.
(3) Bluetooth with 2.0 ADP.
(4) 5 Mega it Pixels with an LED Flash.
(5) Nokia providing fast Messaging and Email facility.
(6) Software for easy access to Social Networking sites.
(7) It is able to access Nokia Ovi's store application.
(8) Having display of 2.4 inches with 240×320 pixels of resolution.
(9) Have a Micro SD slot with a capacity of 32 GB.
(10) But does not support the GPS system.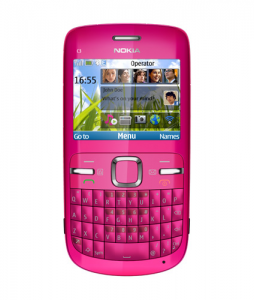 The Nokia C3 is made of stainless steel body. The Nokia C3 is available in various colors such as silver, warm grey and khaki gold .Expecting that this Nokia C3 is available till mid of October in store.
Price of Nokia C3
The cost this beautiful stylish handset is Rs 9,000/-