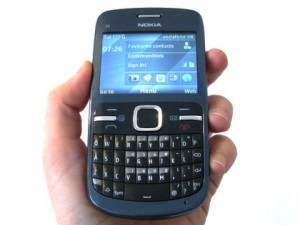 If you owe a Nokia C3-00 cell phone and facing connectivity problem to choose between WLAN and GPRS while using the application's then here is the solution for it.
When you use the nokia inbuilt browser and the facebook-twitter app, it asks you to choose how to connect, either from WLAN or GPRS, but, it directly connects to GPRS while using the E-Mail app, Opera Mini and other internet related apps.
You must have tried to fix it but if you are unsuccessful and want to use Opera Mini and other apps on Wi-Fi (WLAN) in Nokia C3-00, here is the Solution to it :
Do This :
Go to Menu –> Settings –> Configuration –> Personal Settings –> Options –> Add New then create a new account called My Web. And ACTIVATE it.
Also Check :
Menu –> Settings –> Connectivity –> WLAN –> Internet Connection it should be 'Ask First'.
2. Menu –> Internet –> Web Settings –> Configuration Setting it should be set to Configuration : Personal Config. And Account : My Web
Now try to connect and every time it will ask you to choose between connection to connect to the network and you can save your GPRS Bill by using Wi-Fi connectivity at home and at Hot Spots.
This is a bug in Nokia C3-00 Firmware and everyone is waiting for its fix, a new upgrade for the firmware is available viz. Version 4.60 but the bug is not fixed in it. Also NOKIA is quiet!! Everyone is waiting for an answer from NOKIA!!