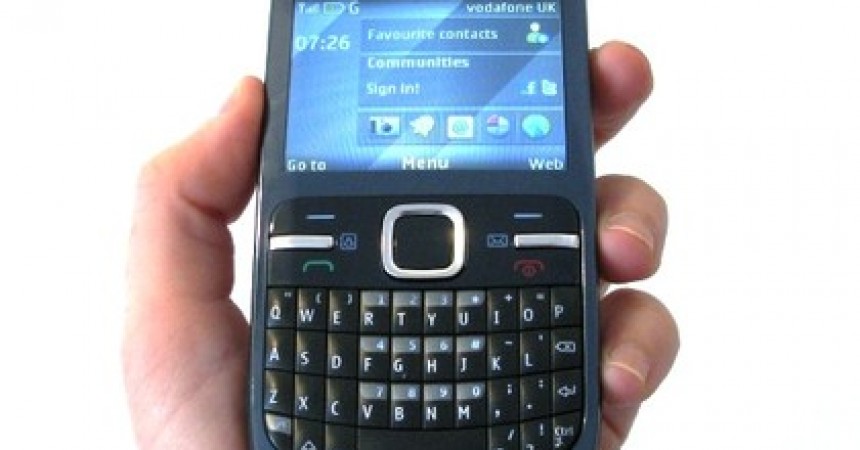 Nokia C3 Bug Fixed for Bluetooth Internet Connectivity
All the guys out there with a Nokia C3 must b finding some issues with their cell phone sometimes. Back I have fixed the WLAN and GPRS Connectivity Bug and now this time I am Fixing another bug in your device.
Sometimes, or say everyday you must be using your GPRS over your Bluetooth connection with your Laptop or your Desktop machine.
It works fine when we newly connect and setup the Bluetooth connection in our system, but after few days or after some alteration in the settings the connection goes off.
It happens that your system connects to your phone, also the phone connects to the GPRS or the EDGE Network showing symbol's of Bluetooth Connected along with the G for GPRS Connectivity or E for EDGE Connectivity at the top of your home screen, but when you open up some page it doesn't load anything and moreover it gives communication error, also a yellow '!' Error symbol can be seen at the right hand bottom corner of your system where the connection box appears.
Here, is a way to fix your issues :
Do This :
Go to Menu –> Settings –> Configuration –> Personal Settings –> Options –> Add New then create a new account called My Web. And ACTIVATE it.
Also Check :
Menu –> Settings –> Connectivity –> WLAN –> Internet Connection it should be 'Ask First'.
2. Menu –> Internet –> Web Settings –> Configuration Setting it should be set toConfiguration : Personal Config. And Account : My Web
Now, try and connect, the issue will be fixed and you will be able to load all your pages.
This is a Nokia Firmware Bug which is not yet fixed by them.