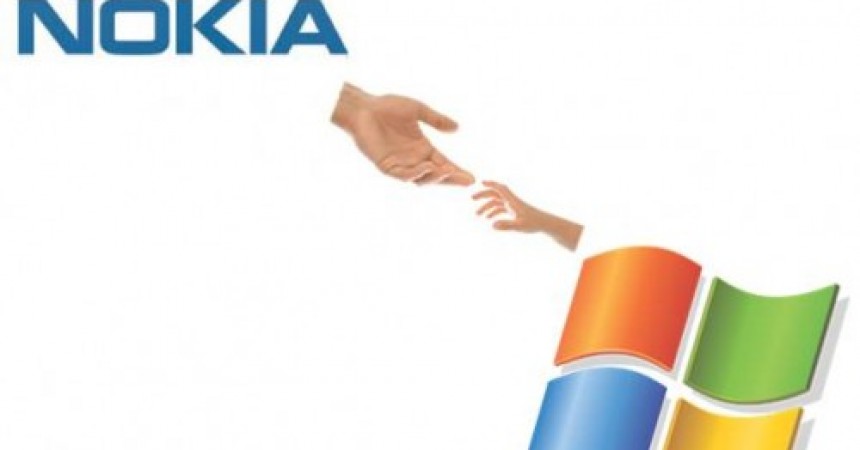 Nokia and Microsoft are Parterns now!!
Few days back we had published a post regarding the rumors about the Microsoft buying out Nokia or Blackberry Rim.
This rumor spread like a wildfire all over the net and there were very forums discussing about it and many blogs publishing kinda many different news about the rumor.
But, now its not a rumor as it has turn to reality, but somewhat in a different manner.
Microsoft have not buyed out Nokia or Blackberry Rim.
Microsoft have partnered with Nokia. Yes, Microsoft and Nokia are Officially Partners now for regarding their smart phone business.
Seems like they both have partnered to give a very tough fight to the Android market.
The Deals in this Partnership are as follows :
# Microsoft will power the Nokia Smart phone's with is Windows Phone OS.
# Nokia and Bing Maps are going to merge.
# Nokia Maps are very much better than the Bing maps and Nokia Maps will be the core for this smart phone app.
# Internet Search on Nokia Phone will be powered by Bing, again hard for bings survival as most of the day today searches are made using mobile's these days.
# Microsoft and Nokia will integrate their App Store to gain Better Market Place.
These were some of the major changes in the products of Nokia after the Microsoft-Nokia Partnership.
Hope both the Companies work hard and fall up to the expectation and also play as a very strong opponent to Android in the Smart Phone Market.