This festive season the fireworks in the electronic market have already started with a range of new smartphones, rich with eye-catching and mesmerizing features waiting to be launched. It is also a special time of excitement for the Nokia phone lovers, since they will find an extraordinary launch from Nokia in its effort to regain its lost ground as the most trusted and favoured phone manufacturers in India and beyond. They have launched their flagship line Smartphones, the Lumia series, with some really astounding features. The Lumia series runs on Windows 8 operating system, and a dual core processor. There are a number of models of the Lumia Smartphone series, which vary in their features and prices.
But what makes this season really special for the Nokia-loyal mobile lovers is Nokia Lumia 2520, the first tablet from the Finnish phone makers. Priced at a shade over 31,000 INR, Nokia Lumia 2520 is expected to carve a niche for Nokia in the tablet and Smartphone market. The Lumia 2520 model is all set to lock horns with iPad from the stables of Apple Inc, Surface 2 Windows RT tablet from Microsoft, and some other leading tablets from the top class tablet manufacturers.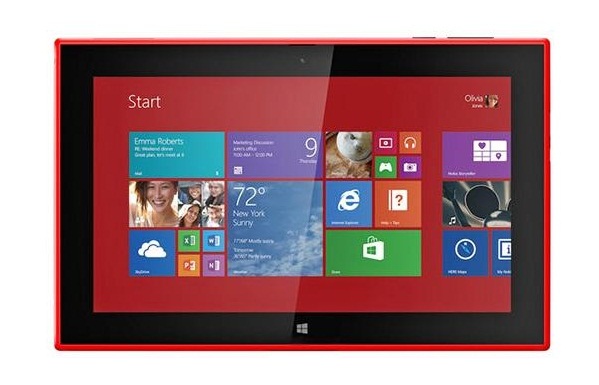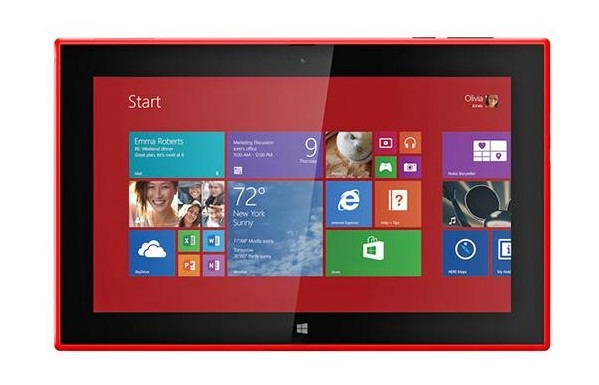 Nokia Lumia 2520 is built seamlessly and weighs a dash over 600 grams. The phablet or tablet also features full a HD 10.1 inch screen and is available in a range of colours which includes black, red, cyan and white. It is powered by a 2.2 GHz quad-core SnapDragon 800 Processor and has 32GB of mass memory. Length of the phone is 168mm, width 267mm and thickness 8.9mm. The display is a 10.1 inch full HD screen with a resolution of 1920X1080. The aspect ratio is 16:9, and has a pixel density of 218 ppi, with features like orientation sensors, wide angle viewing angle, enhanced outdoor readability. With Corning Gorilla Glass 2, the screen is has a refresh rate of 60 Hz. The phone has ClearBlack IPS LCD display technology and comes with Capacitative Multipoint Touch enabled features. The sensors present in the phone include Ambient Light Sensor, Magnetometer, Proximity sensors, Gyroscope and Acceleretometer.
The Lumia 2520 model has dedicated keys for volume control, power and phone lock. The tablet runs on micro-SIM card, and is charged by a 2.5 mm charging connector. It has Micro-USB-AB connectors as well as USB 3.0 connectors and Bluetooth 4.0. The phone is available in both CDMA and GSM versions, and works across a variety of bandwidth. With a 8000mAh non-removable battery, this gadget has a maximum standby time of 25 days.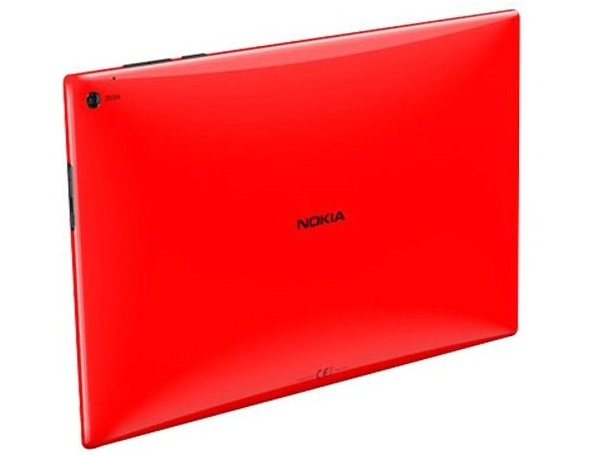 This Nokia tablet runs on Windows RT 8.1, while it is loaded with all office applications and supports almost all kinds of office documents in PDF, Word, OneNote, and others. The tablet also has a number of email solutions like hotmail, Gmail and supports IMAP4 as well as POP3. Instant messaging and Skype Video calling is also supported by the phone. The browser is Internet Explorer 11, and is also loaded with features like Wi-Fi and others. The primary camera sensor is a 6.7MP one with auto focus. The Zeiss Optic camera with 4X zoom, and has f/1.9 camera aperture. The camera has a focal length of 26mm and a focus range of 10cm, and captures both still and video pictures with excellent resolution. The secondary camera is a 2MP HD wide angle camera, which also captures high quality stills and videos. Its music player supports a number of music formats.
The phone is extremely energy efficient, and also has GPS navigation support. The phone also equipped with voice recognition features and voice commands, with zoom features. The phone also has user data encryption features, remote wipe of user data from internet, device lock, and Mobile VPN. Considering all these outstanding features and performance, it is quite obvious why the Nokia-loyal consumers are so excited over the Lumia 2520 model.