[dropcap]L[/dropcap]ets face it! – Moto G enjoyed a killer success in Indian market, thanks to what features and hardware it offers at such low price. But not it's time for Xiaomi, a well-hyped brand from China, that offers almost twice the performance and features than Moto G, at exactly the same price. (Update:The pricing of Moto G has been dropped by Rs.2000 from 31/07/2014)
An awkwardly hard to pronounce, this company has made all the efforts to make their re-entry in the market fruitful. Starting from their name, they are only keeping the branding with 'Mi' , so it would be easier for people to remember the names. Company officials even said that all future phones will only come with Mi, not the Xiaomi. They used to sell cheap phones locally named as – 'China Phones', few years back, but Mi 3 is helping them raise their awareness and reputation.
Lets start with this quick comparison of Xiaomi Mi 3 & Motorola G.


Xiaomi Mi 3 Vs Moto G
In my hunt for giving you practical advice about buying from one of these two, I sorted the most essential factors in the following five.
Lust For Maxiumum Horsepower…
---
I've seen this growing for every Android user, that they are never satisfied with how better their phone can perform. And if you crave for performance, Mi 3 is your answer.
Ziomi Mi 3 uses Snapdragon 800 8274AB 2.3GHz processor, which is the fastest offering from the Qualcomm ,whereas the 1.2 GHz Snapdragon 400 Quad Core Processor, is one of their mid-range products. Adreno 330 used in Mi 3 is far superior in its graphics reproduction compared to the Adreno 305 in Moto G.
Moto G is using standard 1GB RAM, where as Mi 3 uses new age LPDDR3 RAM, which is twice faster and consumes less power. Despite of making these power promises, Mi 3 should drain out faster considering its HD display and hardware specifications. They are using a massive 3050mAh lithium-ion battery, compared to 2070mAh battery of Moto G, but it lasts for satisfactory duration.
Amazing looking and capable touchscreens are available on both of these devices, and you can experience the Android OS at its fullest on both. Both are running latest versions of Android, but you will get next updates instantly on Moto G, but no such things are possible as Mi 3 has their custom MIUI. So it wont happen that quick.
Xiaomi Mi 3 performs just a little better than Samsung Galaxy S4 and Little less than S5 or HTC One M8. Undoubtedly, Xiaomi Mi 3 can smoothly run any resource intensive game or app you can find. While Moto G can also do a pretty slick job, you should consider Mi 3 for keeping the performance future proof. As it has practically twice the hardware capabilities, it's a performance beast at extremely low pricing of Rs.13,999.
Kick-Ass Cameras…
---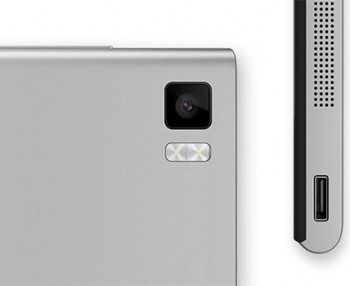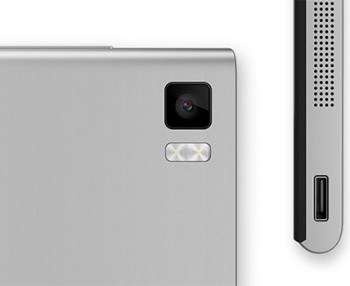 When you talk about the highest end devices like Apple iPhone 5S, Galaxy S5, Nokia Lumia 1020 or HTC One M8, they have one important thing common. – A stunning camera, that can compete with portables and DSLR cameras.
And that kind of camera itself should cost similar to the cost of Moto G or Mi 3. But Xiaomi has managed to build a stunning camera in such low price bracket that can capture an image at 13 MegaPixels of Resolution. Excelled by unique 5 piece lens, f2.2 aperture, 28mm Wide Angel Lens & Dual-LED Flash, slaps in the face of Moto G that can only take 5 MP photos with LED Flash. Mi 3 camera has CMOS sensor to stabilize the images and can record in 1080p with both of its rear and 2MP front cameras.
Even thought the Moto G lags here, it has a good camera that can capture high quality photos and videos in 720p. It has 1.3MP front facing camera for video chat or to capture selfies.
Which Looks Better?
---
Another category where Moto G comes second, is the overall look, feel and the experience of owning a premium device. Not that Moto G looks cheap, but it feels bulky at 11.6mm thickness compared to the toned 8.1mm thickness of Xiaomi Mi3. Compared to the rugged black body of Moto G that can last for years, Mi 3 is a gorgeously designed phone that will get attention in the crowd.
Sporting a sharp and crisp 1080p FullHD display, Xiaomi Mi3 leaves Moto G far behind compared to its 720p display with Gorilla Glass. Where Moto G has 4.5 inch IPS LCD display, Xiaomi has LCD display of 441ppi, which gives better color reproduction points to Mi 3.
So Xiaomi Mi 3 definitely looks better in its tightly shaped unibody design compared to Moto G, and both phones have gorgeous displays you can enjoy.
How Long They Can Survive?
---
Now, this is a kind of question where most of the consumers can change their mind, as Motorola has huge reputation across the world, despite of failing at smartphones at first glance, Motorola has regained its lost glory after acquisition of Google followed Lenovo. The Moto series devices like Moto E, G & X have been most popular devices of this year.
The sturdy and rugged design makes sure, Moto G to survive for a really long time even if you accidentally drop it 2-3 times, or may be more. But when you look at Xiaomi Mi 3, you wont feel that confident. It's definitely not the most delicate of all the smartphones but it surely feels like that when you hold it. The body feels quite slipper when you hold it, and kids will surely drop this phone and this time, it won't be their fault. It's the finish of the Mi 3 that causes this issue.
Crafted in thin form factor, Xiaomi Mi 3 also becomes a victim of getting heated quickly, which raises questions about its survival quality in long run. The name Xiaomi itself will surely raise eyebrows, considering it has very less service footprint in India, and trust issue will be present. Currently they are only offering support in 30 cities, that to from partners, which might become a big deciding factor for small town smartphone users.
Considering no history of delivering a great device or customer services in past, buying this phone might be a big no no for lot of consumers, and they should prefer Moto G any day.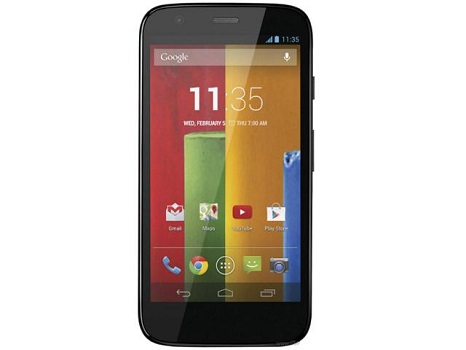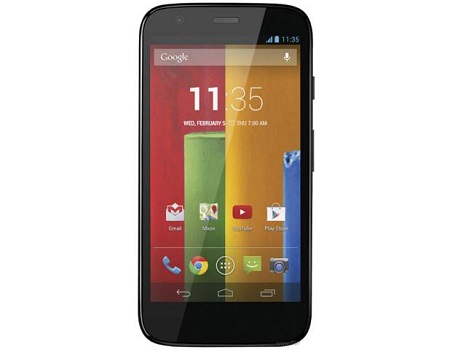 Which Phone is Right For Me?
---
So far the Xiaomi Mi 3 is only available through the sale or the so called 'flash sale' happening on Flipkart. And it is been has been in few hands, to get the details of any hardware of software issues. If you want to get the best features packaged inside a very budget friendly phone you should not settle anything else than Mi 3. You might have to wait for a month for getting your hands on with it, but it will still be worth device.
If you are not a risk taker and want a future proof phone, that can last longer and gives you great experience overall Moto G is what you should look for. As recently its pricing has been dropped by Rs. 2000 making it available at just Rs. 11,999 for a 16GB Model. If you use any device for no more than a year or two, Xiaomi Mi 3 would be great for you. But for dads, professionals, and people who need a future-proof and more importantly solidly built device, Moto G is the answer.