NEW DELHI, INDIA, 5 November 2012—Logitech, the global provider of personal peripherals for computers and other digital platforms, today announced the latest addition to its fast growing wireless range of products- the Wireless Combo MK240. Offering a wireless mouse and keyboard, the MK 240 combo makes a bold statement with color, contours and minimalist space-saving design. Featuring a durable, spill-resistant design that is built to last, the combo comes equipped with a powerful and reliable wireless connection from up to 10 meters virtually eliminating the possibility of interference or dropouts.
Logitech MK 240 Features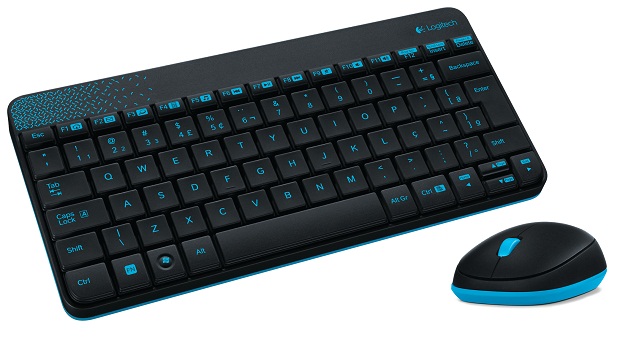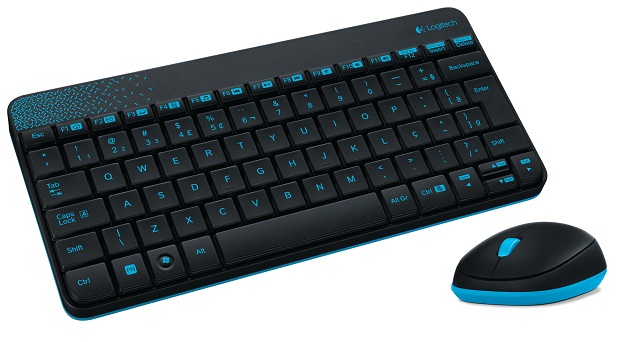 Adding a pop of color to any stylish setup, the plug-and-play combo is the perfect accessory for even the most pressed-for-space workstations. Its minimalist and space-saving design makes it the perfect travel companion for work and play. The keyboard's sleek design are built to provide hours of typing pleasure, while its low-profile keys ensure that every keystroke is silent, comfortable and quiet. The comfortable mouse fits like a handshake and delivers smooth cursor control with high-definition optical tracking.The spill-resistant design with sturdy tilt-legs ensures your keyboard is built to last while your mouse is sure to deliver smooth cursor control with 1000 dpi. The combo comes armed with an easy, plug-and-play wireless connection with 128-bit AES encryption for less interference and dropouts.
Commenting on the launch, Mr. Subrotah Biswas, Country Manager of Logitech India and South West Asia said, "We are very excited to announce the launch of the Wireless Combo MK 240. This is the latest addition to our rapidly growing range of wireless products. At Logitech, we recognize that people today not only want accessories that aid them to work smarter and better, but devices and accessories that look smart and sleek. With the MK 240, we provide a stylish option for those who are looking for style and functionality. With this new product we want to aide our consumers to enjoy being absorbed in the digital world in style!"
The Logitech Wireless Combo MK 240 minimizes the hassle of changing batteries with the keyboard's two-year battery life and a solid one-year battery life with the mouse. The convenient On/Off button further enables you to extend battery life, by using power only when you need it.
Logitech MK 240 Price in India
The Logitech Wireless Combo MK240 is available in India for a suggested retail price of INR 1,895. To find out more about the Logitech Ò Wireless Combo MK 240 please visit www.logitech.com.