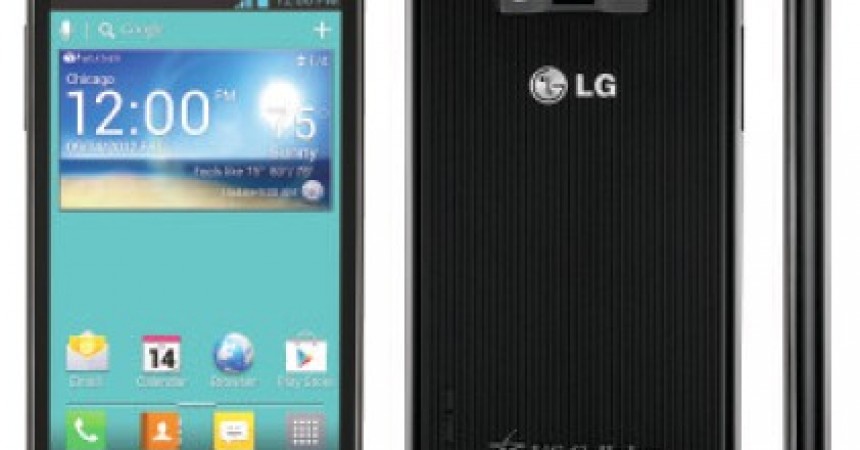 LG Splendor US730 Specifications Are Out!: Features & Price
LG has come up with another exclusive device which they named as LG Splendor US730. This Android powered smartphone have the blend of best design, technology and affordable price.
At the first glimpse, LG Splendor US730 offers quite a similar appeal as of Optimus L7, though the specifications and features will surely differ both of the devices quite distinctively.
LG Splendor US730 Specifications Overview
Under the beautifully crafted outer body, it has got 4.3 inches of touch display which offers the resolution 800 x 480 pixels. It is being powered with Android 4.0 ICS which offers good performance on 1 GHz processor.
LG Splendor has got 5 MP camera on the rear which enables you to take cheesy shoots & it also allows you to take HD video at 720p as well. Which makes it a nice choice for media enthusiasts!
Along with this, there is 2 GB of internal memory which is expandable via microSD card. LG Splendor comes with social media integration and other apps like Google mail, Google Chrome, Daily Perk, Tone room deluxe and lots more. It offers talk time of 9 hrs which is a decent figure.
Quick Features of LG Splendor US730 List
1 Ghz Qualcomm MSM8655 processor
Android 4.0 Operating System
4.3 inches 800 x 480 pixels resolution
5 mega pixel camera rear side
VGA front facing camera
Wi Fi / Bluetooth /S GPS
1700 mAh battery ( up to 9 hours of Talktime)
2 GB internal memory, micro SD card
Price of LG Splendor US730
Price has not revealed yet, but it is expected to be well under USD 200.