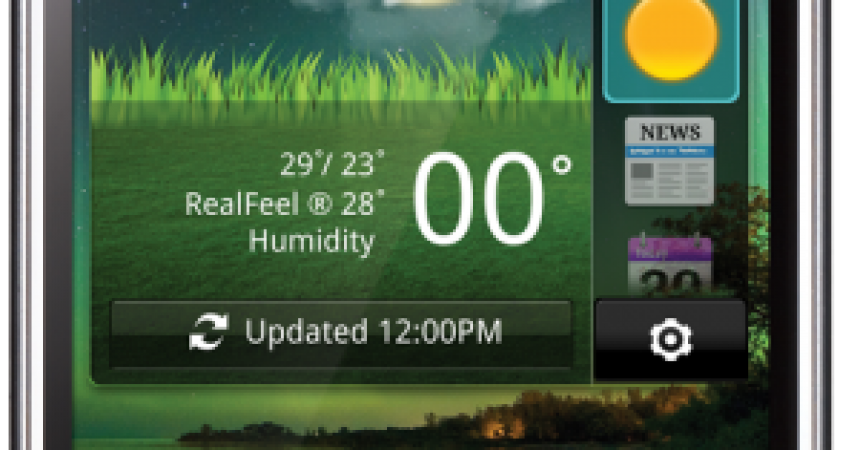 LG Optimus 3D Review – 3D Camera Performance At Its Best
As I have recently started playing with the 3D monster gadgets in smartphone category, The expected launch of LG Optimus 3D (which might be called as LG Thrill 4G with AT&T) made me to share it. So, here is the complete features, specifications & hands on Review of LG Optimus 3D (Thrill 4G)
This giant smartphone is already launched in UK with positive feedback from most of its users & expected to launch in US soon. But you can still buy it from some vendors at high cost or wait for some days for its official launch in United States.
Display
LG Optimus 3D is having 4.3 huge display similar to HTC Evo 3D & intended for dedicated entertainment & gaming. The big screen makes it easier for browsing web pages, playing high end games & watch HD movies on it. Resolution of 480×800 pixels is sharp enough for such device but less wider compared to qHD displays coming these days.
Display lacks in its responsiveness very much & LG needs to work on this issue for at least high end phones. Many times you have to tap 3-4 times get things right. This is the only area that we think is makes HTC Evo 3D more better phone because of it's fluid touchscreeen & Sense UI.
Just to let you know – The display is a great Glass Free 3D Experience, So you don't have to wear bulky glasses to watch 3D pictures of content.
Android & User Interface
LG made this Optimus 3D with Android 2.2, which is kind of a downer but they will be providing 2.3 upgrade soon for this smartphone. Most of the phone launched even before three months had launched with 2.3 Gingerbread update But we are not sure why LG Choose to stay back.
Lets move to User Interface, LG has stuffed Optimus 3D with it s custom UI skin over Android & its decent one. It looks kind of mix of Samsung's Touchwiz & Apple iOS. But yes it is a good one.
There only Default Keyboard provided with LG Optimus 3D & there is no option for something like Swype keyboard or anything which you get extra in Evo 3D. Keyboard looks similar to iOS 5 & is good and responsive. Auto correction feature of the keyboard is of quite decent quality but still needs some improvements compared to HTC & Samsung keyboards.
Hardware & Build Quality
Optimus 3D comes with1GHz dual core processor with 512 MB dual channel memory that gives improved performance for 3D, processing & overall multitasking. The dual core processor is made by Texas Instruments & is of superior quality compared to all other dual core phones.
The phone comes with 1500 mAh battery which is good enough for Optimus 3D. As I have already mentioned 4.3 inch display is bigger but of less resolution compared to HTC Evo 3D.
The phone comes with standard microUSB slot, Volume rockers, 3.5mm audio jack & power buttons. The Add on Function which outsmarts other phones in HDMI port we got in LG Optimus.
Build quality of the phone is good but shape & overall look is kind of old. It needs serious changes in design compared to HTC phones. But in case of Samsung phone – LG is as good as them.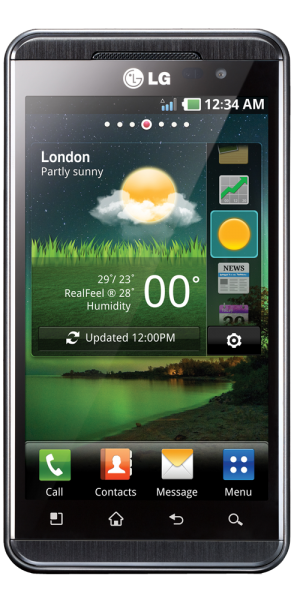 Performance
Dual Core processor, Dual Chanel Memory & Dual Camera makes it ultra smooth device to work on. It performs really well in almost all day to day tasks you do on Android. The real power of the Optimus comes in gaming graphics, which play really smooth & gives you out of the box experience.
Browser is really improved & good this time as it gives you automated Fullscreen experience & URL bar goes away as your website finishes loading. Browser also supports flash content, muti touch, double tap to zoom in & zoom out.
Overall the Optimus 3D gives decent performance but the touch interface lacks little bit, So it makes overall experience sluggish at some times.
Camera & 3D
Phone comes with the 5 megapixel dual camera setup for capturing outstanding 3D images. Phone performs well in 2D imaging & Video recording as well.
3D Experience is the best in class offered by LG. They have made the Optimus 3D a must have gadget for 3D image lovers. Optimus captures really high quality of 3D image having more depth and real look to it. HTC EVO 3D image quality lacks very much in 3D department compared to the Optimus 3D & LG becomes clear winner of the 3D image quality department.
But, again the 2D camera quality of this phone is very very normal. We expected better 2D quality form phone like this. So, at the end it becomes the deciding factor for consumers.
But overall we really liked the 3D offering of LG Optimus 3D.
Other Features
Phone comes with all necessary features for high speed browsing & connectivity you can expect. 3G (HSPA) gives you speed around 14.4Mbps, Wi-Fi( b/g/n) with Mobile Hotspot, Bluetooth 3.0, GPS and DLNA via LG's SmartShare app.You also get dedicated apps for 3D editing, images & some games directly from LG.
Verdict
This is an Android smartphone with mixed kind of reaction from us. We definitely liked the3D image quality Optimus 3D offers but lower display resolution, less responsiveness of screen makes it hard for us to recommend to you.
If you want a dedicated gadget for 3D images then this phone will suite you. But if you want a complete smartphone package with average 3D image quality then you must definitely buy HTC EVo 3D.
Check out this Complete Review & Features of HTC Evo 3D