HTC 8S Split Screen Isisue In 3D Games [SOLVED]
Not all of the HTC 8S units are having this issue but as far as I have seen people reporting the game developers of AE 3D Motor, I guess almost 20% of this HTC owners had the issue. May be all of these users are not aware of it as only few only games with 3D graphics mostly had this issue with split screen. After first experiencing this issue with AE 3D Motor game, I tested with more 3D games like LilDemonsSplatter & Tank Recon 3D, but only the first one got reported highest thanks to its popularity.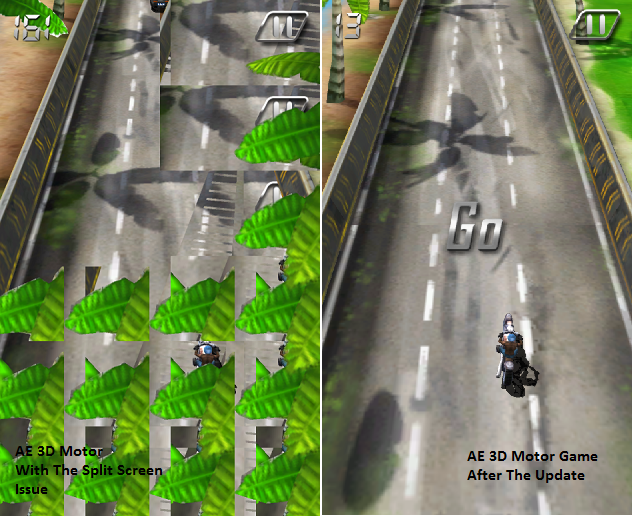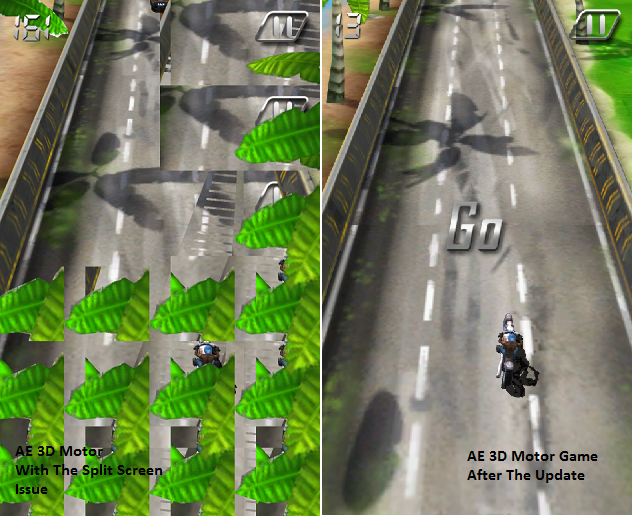 So, I was looking for the solution for it for almost 2 months now. Just 4 days after buying the HC 8S, I went to local service center of HTC and guys did not even had the hard reset procedure for this phone as it was newly launched. So I though I would wait for them to receive proper firmware so I can get the phone flashed and reset under warranty.
In the mean time, I tried to hard reset and soft reset the HTC 8S quite a few times to see if the problem gets fixed. But trust me none of that worked out good for my 8S. As every other thing on the phone was working perfectly, I did not bothered to put this on priority and I was quite sure HTC will release the update for fixing this issue and Beats Audio issue some customers reported at online forums. (I was sure about the update as I am using several HTC devices from years now)
And well, last day I got the prompt for HTC 8S Over The Air update (OTA) which I though must be the performance update that will fix all the bugs reported by users.
This new HTC 8S update was rolled out from last week all over the world & I guess Indian users started receiving it from yesterday. It revises your OS version, Firmware version & Bootloader version to newer ones and the OS version I got is – 8.0.10211.204, which is latest update for HTC 8s.
After 24 hours of usage the updated HTC 8S smartphone, I can tell you following –
– As I expected it fixed my issue with all the 3D games and all the games I have mentioned before are working perfectly.
– The phone is performing perfectly well and running smoother than before. Frequent freezing of the home screen is now completely gone for me. The overall effects are buttery smooth as I had in my Previous Windows Phone 7.5 device.
– I did not had the issue related to Beats Audio detection while making the headphone connection. But as far as I have read people on popular forums, the issue of Beats Audio is also completely resolved.
So just download this simple 450MB update to your HTC 8S and install it as fast as you can.
So that's the good and simple solution for your HTC 8S issues like Split Screen issue in 3D games & Beats Audio troubles. I am sure this is final update from HTC 8S for fixing all bugs and we can expect new one only if newer version of Windows Phone 8 releases in near future.
Hope you have got your HTC 8S working perfectly with this update, So please do share it with your friends if they own the same device. Also let me know if your issues are still consistent even after update in following comments section.