First Tegra 3 Quad Core Mobile Devices – HTC Edge & Asus Eee Pad Transformer
After the announcements of fastest ever Tegra 3 chip from NVIDIA, We can see some gadgets coming soon sporting this same quad-core mobile chipset to rule the market.
Tegra 3 chip is the first ever quad-core chipset coming to mobile market & the first three devices that can bring this speed we know are – Asus Eee Pad Transformer Prime, HTC Edge & Barnes & Nobel Nook tablet. This new chipset is not just the fastest but also better on power consumption.
Asus Eee Pad Transformer Prime
Asus has already captured the market's attention announcing its transformer series tablet named Asus Eee Pad Prime to be released in the December & is the first device with Tegra 3 chipset. This new tablet is 0.33 inches thinner & 1.29 pounds lighter coming at prices $499 (for 32GB) & $599 (for 64GB)
Asus Eee Pad Transformer Prime offers Android 3.2 operating system, which is current stable version of Android but they have also promised an upgrade from Android 4.0

HTC Edge
This HTC phone is not announced or any news about it, but it is reportedly leaked at many places on web & rumor sayscoming with the quad-core Tegra 3 processor. It is having 4.7 inch mighty display size similar to HTC Sensation XL with no reports yet about the Android version and other features.
Some of the feature we do know is in build Dr Dre audio technology, 1GB of RAM & four cores of 1.5 GHz into the Tegra chip. If HTC Edge remains with same specs this could be killer phone for many current super phones like Galaxy SII, HTC Sensation XE, iPhone 4S & LG Optimus series.
Nook Tablet From Barnes & Nobel
Recently I posted about How Nook tablet is contender for one of the best tablets in market right now, and for sure Barnes and Nobel have created an extra ordinary product at cheaper price that comes at $249 for 16GB version (Expandable up to 32 GB)
This gadget has dual core processor that is competitive to Kindle, Android 2.3 with customized UI & can be upgraded toTegra 3 Chip before it launches. (Or may be in next version)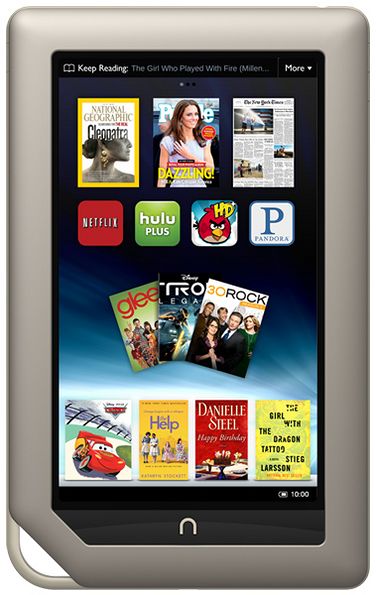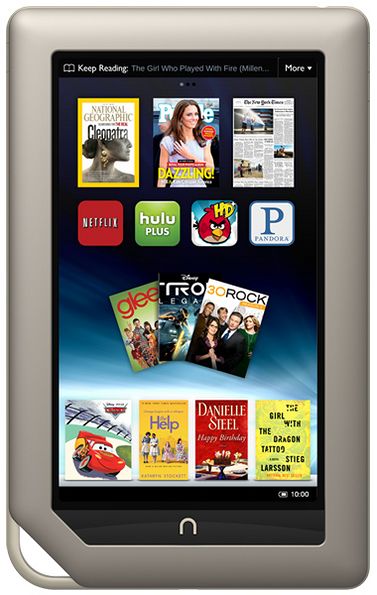 So these are all the first Tegra 3 Quad Core Mobile Devices that consumers are currently talking about all over the web. but only HTC Edge & Asus Eee Pad Transformer Prime are confirmed devices yet. Let us know what you think about this article in comments below !