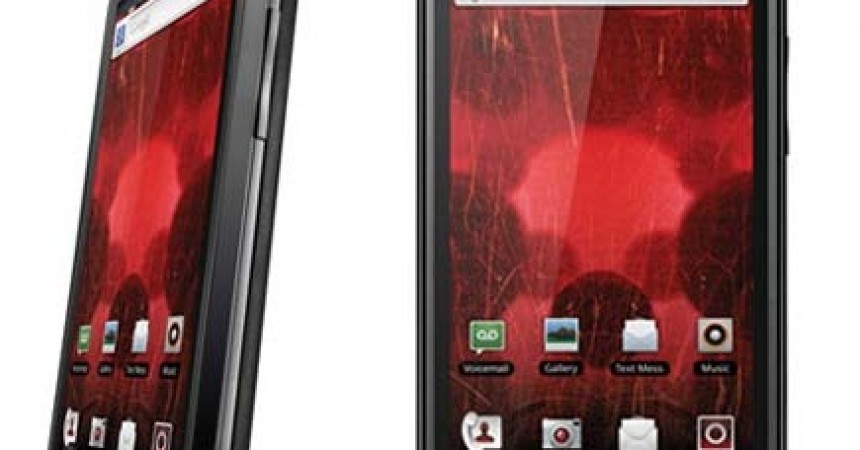 Comparison: HTC Sensation XE Vs Droid Bionic Smartphone [Android]
HTC is all set to boom the smart phone market again and to bring back the same impression in the consumer community, which it has lost in the mid end Android budget phones and also in the high end segment. It has come up with its latest Sensation XE which is the modified version of the original HTC Sensation with few additive features such as Audio Beats and few minor changes. In the same segment, Motorola which is the well known for their telecommunication expert system is also ready to bring its new innovation in the smart phone world. The new Droid Bionic (CDMA) is the latest entrants in the category of high end Android smart phones. This phone is best 4G phone in States. Let us have a short glimpse at the comparison of both the smart phones and figure out the best one in terms of high end smart phones.
Form Factor
The dimensions of HTC Sensation XE are 126.1 x 65.4 x 11.3 mm as compared to the 127.5 x 66.9 x 11 mm size of Motorola Droid Bionic. In weight Sensation XE (151 grams) is slightly lighter than the Bionic (158 grams). You will find 4 standard Android buttons on the solid build exterior with plastic back on HTC Sensation XE as compared to grand looks of Motorola Droid Bionic which comes also come with 4 standard buttons. HTC also has added dash of red to make the smart phone look attractive, with all four buttons light up in read along with earpiece on the top is also red. The camera ring on the rear also comes in the shade of red. All these attractive things make the HTC different from the other smart phones. Even through HTC has tried to pour attractive features, but still Motorola Droid Bionic is a winner in this category.
Display & Camera
If we talk about the display quality of both the phones then Sensation XE comes with a 4.3 inches S-LCD capacitive touch screen with pixel density of 256ppi. As compare to XE, Bionic also has similar display parameters. Even the resolution of both the smart phones is also same; 540X960 pixels. Both the handsets support multi-touch and also there is an accelerometer along with proximity sensor to sense the motion. HTC Sensation XE also has a gyro sensor which is not available on the Motorola Bionic.
The camera quality of Motorola Bionic is superb with 8 MP which is similar to that of HTC sensation along with auto focus and LED Flash. Bionic has Dual LED flash while XE only comes with single LED flash. In terms of photo capture resolution, the picture and resolution quality of both the handset comes on the same strand which is 3264×2448 pixels.
Face detection, image stabilization and Geo tagging are some of the standard features which are available in both the smart phones. Both the smart phones are also on the same strand in terms of video quality with the 1080p resolution at full high definition at 30 frames per sec. There is also secondary VGA camera on both the handsets for video calling.
In the display & camera section, Motorola Droid Bionic can be declared as winner with dual LED Flash.
Operating System and UI:
Both the smart phones are Android based with version 2.3.4 which is the latest from Google. Motorola Bionic comes with MotoBLUR while HTC has Sense UI which is quite popular for its excellent gesture support. Sense UI definitely provides the fun experience to use and has lots many add-ons while Motorola is popular for its user experience. HTC will soon be getting Ice Cream Sandwich Android 4.0 and Bionic also might be getting it.
Here no doubt, HTC is a head of Motorola.
Memory & Connectivity:
HTC Sensation XE comes with 4 GB of internal memory with option of extendable memory up to 32 GB, while in Bionic the internal memory is 1 GB for usage which is extendable up to 32GB. Both the smart phone supports microSB card. Bionic comes with 16GB microSD card inside the Box.
In terms of connectivity, HTC has GSM 850 / 900 / 1800 / 1900 bands. It also supports HSDPA 900/2100 band and provide the maximum speed up to 14.4 Mbps on HSDPA and in HSUPA it gives 5.76 Mbps. As compared to the HTC GSM handset, Bionic is a CDMA device and it does not work with GSM. It supports 2G and 3G.
In terms of network connectivity, both the handset support WiFi, 802.11, b, g and n. DLNA is also available on the Motorola Droid Bionic. Both the handsets are equipped with GPS and Bluetooth 3.0 is enabled on the XE, whereas Motorola Bionic comes with Bluetooth 2.1. Both the handset comes with EDR support with A2DP. HTC comes with FM radio which you will miss in Bionic.
In this category again Motorola hit the jackpot and can be declared as the winner providing additional 16 GB card and better connectivity.
Other Features
HTC Sensation XE comes with a 1730mAh battery which supports talk time of up to 9 h 20 min and standby time is 310 hours on 2G and on 3G it supports talk time up to 7 h 20 min with standby of 540 hours. As compared to this Motorola Bionic has a 1735mAh battery which supports talk time up to 10 h 40 min with standby time of up to 195 hours on CDMA network. Here HTC Sensation is comfortably a head in the competition.
In terms of processor, both the Android devices have powerful processing and computing speed. HTC Sensation is empowered with 1.5 GHz dual-core processor which gets the power from an Adreno 220 GPU and supported by Qualcomm MSM 8260 Snapdragon chipset, whereas Droid Bionic is again behind the XE in computing and processing power. It is equipped with Dual-core 1 GHz ARM Cortex A9 processor which gets the power from ULP GeForce GPU and supported by a Tegra 2 AP20H chipset.
HTC Sensation XE comes with Latest audio technology from Beats by Dr.Dre which is one of the premium firms for audio technology. The Beats Audio Inbox provides the best quality of mobile audio experience. HTC has got Beats to make custom earphone for Sensation XE.

Our Verdict

Lastly, if we conclude on the basic of above comparison that, there is no doubt there HTC Sensation XE offers nice sound quality along with competent software and hardware design, on the other hand Motorola Droid Bionic looks appealing and comes with 4G support for better connectivity to internet. So all we can say here is that, both the Android devices are competent in various segment and it is now depends on preferences what you are looking for. If you are a Music love then no doubt what HTC can offer, Motorola can not and if you are looking for high speed internet experience with 4G then Bionic is the best option for you.