I was planning to write something off topic for a long, and thanks 750words.com for taking the thoughts in my head, out on this blog post. Hope I can share more of such articles in future.
–
Gadgets likes smartphones, tablets or even calculators are meant for simplifying our daily life & aimed towards betterment of society in one way or other. But out of my personal experience I lost few of my good habits that I really miss.
I used to remember all the mobile numbers. (Literally 100s of them !)
It's not very shocking story right, I literally used to remember all the phone numbers of my friends & family no matter if it was a 6 digit BSNL Landline or 10 digit cellphone numbers.
In fact, I had a friend and we used to tally each others ability to remember every new friend who get new mobile that time.
Now, that I use many of smartphones that are synced in cloud storage for contacts, email IDs and even addresses, I do not have to worry about remembering them even is the phone is lost, SIM is changed or whatever.
That firm feeling of not loosing contact details, have made me lost my terrific memory of remembering digits.
I highly miss it.
Me, Maths & My Bloody Calculator !
This time I am not blaming my smartphone or tablet but the very classic gadget that everyone uses daily – Calculator (Yeah, that bitch !)
I wasn't that terrific at math and frankly speaking not even average in the subject. (But somehow I managed to successfully complete my Civil Engineering graduation, lolz)
Till good times, I was pursuing in higher education I could done many calculation in my mind, i do not have to use pen on paper to solve many little math calculations. (And even some complicated ones)
The day I entered by engineering graduation campus, Calculator became such part of my life, I can not even think living without it all four years. No doubt the kind of education I did, Calculator was a super need for all us students, But Now its been around 2 years I am away from any kind of study or education,' That Bitch' stole my ability to do calculation on my own.
Seriously speaking many times I have to do use Calculator to perform simple additions. (And I feel no shame to tell this in public, Because I know everyone around me suffering the same memory issue.)
I still remember the passwords/usernames of hundreds of accounts I have on web, 10s of 16 digit credit card numbers that I own/use with its expiry dates, CVV numbers and much more data, but I regret one more thing I would like to mention is this article.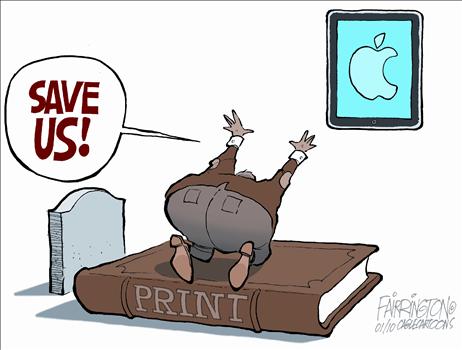 Loss of Print Media's Glory in my Life…
I started using web around 9 years ago, when I first came to know about Google and I was overwhelmed with its capabilities of searching everything I wanted to know.
From the day, Internet has been a big encyclopedia for me and I started reading stuff online, where I can now get news as-it-happens. (Thanks to Twitter,FB and Ton of social bookmarking available on my smart devices!)
Now when I read tech magazines or newspapers, most of the time I feel like, 'I've read this before' or 'I already know this man, give me something new !'
This feeling somehow lost my interest in other forms of readings like books & novels and I even started reading eBooks and stuff to make it even worse.
So I lost that feel of paper and ton of knowledge that has been locked inside those books, that I will hardly get glimpse on in coming years.
Going few years back, when mobile phones became very affordable to use and everyone around started using it – I can clearly remember I went to buy that classic Nokia 3310 for my dad (That old sturdy handset that everyone had used once in a while few years ago ….. But, that will be the totally different story.)
The day I handled that first phone it became passion…. (I made my career in talking, thinking, waiting and craving for newest cellphone technology which is for me this blog is.)
The day I started using calculator, it became so addictive that I can't even add numbers now most of the time..
The day I started using web, I lost the glorious writings that came out of great people and their experiences made me think once in a while – Is tech making us dumber ? or is it just me ?
The thought came by again and again, and I don't know about you but it is making me a damn dumb guy who can do anything if the power goes off…
Solution ….
Certainly, I do not want to be 'that guy', So I have been doing this from past few day –
1. I am taking newspaper in office everyday, hoping even if I can read that one-off topic article …
2. I have subscribed few magazine, hoping to read it as much as possible if the power goes off in a rare event. (And it happens once in a month, Trust me!)
3. Kept a novel with me, to read when I can.
Looking for the best reviews of electronic products for this Christmas? Be sure to checkout Top9Rated for the latest gift ideas.
Are you doing something like this? Or this thing is just happening to me ? Have you tried something crazy to get over with your lust for tech & web ? I would really appreciate your opinions…
( Note: Of course I know the immense benefits that cellphones, smartphones, apps and web has given us over past few years and changing everything around the world in good manner. Believe me, I know how better it is more than most of you … So don't explain me this in comments, lolzz. )
Image Credit – theroehamptonlanejournal.wordpress.com