Facebook has always tried to be a part of each and everyone using mobile phone& we know it since they tried Facebook lite, then partnering with app called Snaptu for every touchscreen phones and many more ventures.
But its big news this time – Facebook has officially launched their Java App foraround 2500 handsets around the world. But this is app is expected to support more number of phones because its build for java mobiles that are offered by Samsung, Nokia, LG & many more/
Now this step will definitely help Facebook to reach each and every user because almost every one uses Java phone & every 3rd person uses Facebook on PC or smartphone. But because more than 75% consumers using mid to low range handsets – it was difficult for most of them to use Facebook from browser or some stupid inefficient FB apps that are available in Java app stores.
Commercially, this is great time for Facebook to launch such revolutionary application as they are competing with recently launched Google + social network that is only available on Android on iPhone app stores right now.
Now Facebook have large number of users already + users come form smartphone apps & now they have video chat and free application for all java mobile phones.
And waut this is not it – read on how you can get free data with this Free Facebook Java app.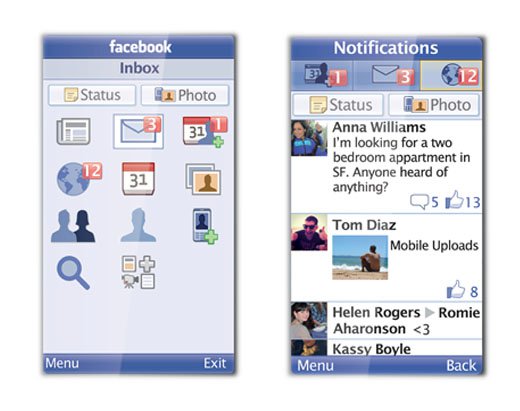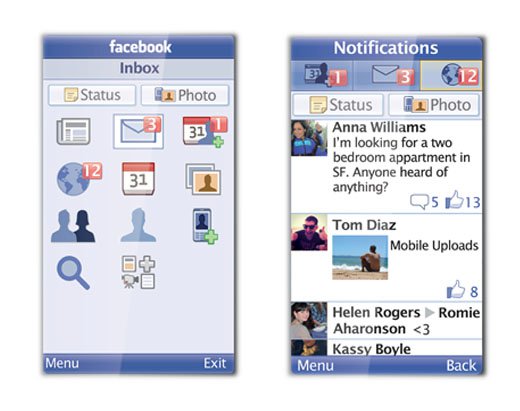 Free Data on Edge/GPRS with this Free Facebook App on Java
In an effort to assur ethat everyone on java mobile will download and use facebook app they have made GPRS/Edge data free for using on this app for 3 months (90 days)
This is what facebook expressed about free data on their official Java app page – "We also want to make sure the Facebook for Every Phone app is affordable to try and use, which is why we've collaborated with many carriers worldwide (see list below) to offer you free data access to this app for 90 days. This experience is optimized to use less data than other Java apps or mobile sites, making it much more affordable for people to use when the 90-day period ends."
How To Download Facebook For Everyone Java App
Facebook has named it interestingly as Facebook for Everyone & you can download the pp by going to to m.facebook.com from your mobile browser or external java marketplaces like Getjar.com , Appia, and Mobile Weaver.
Features You Get Inside Facebook Java App
The app looks similar to the Snaptu interface & definitely that is why they have acquired Snaptu to few months ago. They try to make feature rich Snaptu that was originally for touchscreens to all kind of java phones that can handle it.
With this Free Facebook app on java phones you get Light News Feed to get latest status updates, Facebook Inbox for sending & reciving messages & upload photos & sharing option.
Now who will not use this cool FB app if they are getting everything done right form their phone ???
Countries & carriers where you get free 90 Days Data with Facebook App
Carriers offering free data access for a limited time:
• Aircel (India)
• Airtel (India)
• Banglalink (Bangladesh)
• Beeline (Russia)
• Celcom (Malaysia)
• Etisalat (Egypt, Nigeria)
• Globe (Philippines)
• Idea (India)
• Indosat (Indonesia)
• O2 Telefonica (Germany)
• Reliance (India)
• Smart (Philippines)
• Smartfren (Indonesia)
• Telkomsel (Indonesia)
• Three (Indonesia, United Kingdom)
• TIM (Brazil)
• TMN (Portugal)
• Ufone (Pakistan)
• Vodafone (Turkey)
These offers are for small time so rush& get the free Facebook app right now for your Java phones. Checkout the official note on Facebook For Everyone App