Music has become passion for many; many like to hear it to reach to the different world. Music has deep association to happiness of someone and to the essence of sorrow. In Indian scenario, almost everyone is fond of music, music connects like and it also connect people, it makes the days shinny and it take you to the dream world. These days almost majority of mobile handsets are claiming to be the music phone, but not all phones have the capability to deliver the promise. The one which has the capabilities are quite expensive to afford. Listening to music on mobile phones has become like a daily routine for majority of population and hence there is need of music phones which can cater the demands of many in low cost. Digital Conqurer has come up with the top 5 music phones which are under Rs.5000 and will deliver the exceptional sound quality.
Nokia X1-01 Music Phone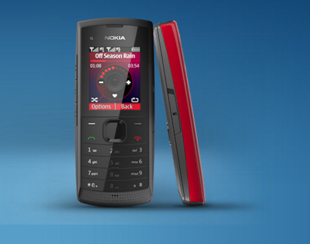 The ever green and people phone 'Nokia' has come up with the cheapest phone for common masses. The Nokia X1-01 is amongst the cheapest phone priced at just Rs. 1849. The easy to use and long battery life along with top quality of music capabilities makes this stylish dual SIM handset as the mobile for common man. The phone offers MP3 Music player along with FM radio capabilities. The battery backup is powerful which supports listening to music for at least 36 Hrs, also offers 13 Hrs talk time. The handset also supports 16 GB of external memory card which enables you to store thousands of your favourite MP3 songs. At a very affordable range, this wonderful handsets is remarkable innovation from Nokia.
Samsung Champ 2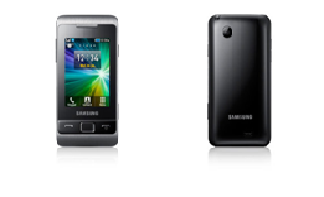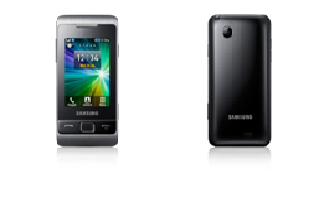 Priced at Rs 4,000, the Samsung Champ2 is stylish phone under the range of 5000. The phone offers the capabilities like 2.4 inches QVGA touch display equipped in the sleek metallic finish. Compact in size and with the glossy back look, makes this handset look a style icon in affordable range. Music capabilities with stereo sound along with stereo FM and MP3 makes this mobile a complete music devices which has the power to take the listener to the completely different world. The handset also has various other selling strengths like the homepage which comprises of easy use widgets for accessing multiple applications. Picture capturing quality is phenomenal with 2 MP Camera. For fast and easy transferring of music file from system to handset and vice-versa, the latest Bluetooth 3.0 provides efficient support to the wireless transfer.
Apart from this, the Samsung Champ 2 is also equipped with the features like USB 2.0 port for fast data transfer between devices, it also have upgraded version of social networking platforms like Twitter, FB, Yahoo Messenger and Gtalk.
This phone is exceptional in the price in which Samsung is offering it.
Spice M-6464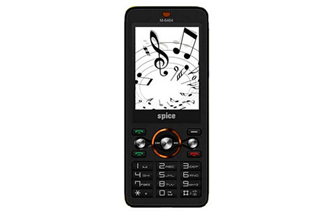 Many users might not have imagined but Spice M 6464 is a music phone which has the capability to impress anyone. Believe me in the price range of Rs. 3350, you will find no reason to ignore this brilliant music phone with all the major capabilities that you expect. The first and the most important feature which you will notice in this handset which separates it from the crowd of FM transmitters is that, it allows you to create your own FM station. Apart from this you can also create your own MP3 list comprising of your favourite songs. The handset offers the capabilities like one touch FM and MP3 player with dual speaker and Yamaha amplifiers.
Other than music capabilities, the handset also offers the features like 2 MP camera which you can also use as the webcam. User will be enabled with the Hinglish(Eng-Hindi) input in the text messaging. You can also extend the external memory up to 8 GB to store thousands of your favourite music files.
Spice this time really has come up with exceptional capabilities to spice up the life with spicy music.
Micromax M2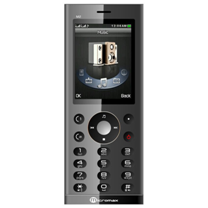 Micromax M2 is a kind of music handset which you can even consider as the expensive option and the reason is pretty clear; with M2 users will get true music experience on the device which is priced at just Rs. 3000. Micromax M2 is a dual SIM handset with 2 inches display with the resolution of 240X320. The handset is capable of reproducing vibrant images and also for viewing videos at good quality. The 2 MP Camera obeys a very good job and allows users to capture pretty quality of images.
M2 is a great music breed which offers great quality of sound output with clear audio and volume. The device support the music formats like MP3 and WMA. The handset is also equipped with stereo hands free kit which produces great quality of sound.
Other capabilities include the GPRS wireless connectivity and Bluetooth for accessing data through wireless mode. The device is having 2 GB of internal memory but drawback here is that, it does not have any provision of external memory. This might restrict you to carry mass files in your handset. Although apart from this drawback, this phone stands as a competent music phone with lots many other lucrative capabilities.
Lava M20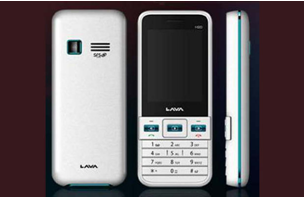 Last but not the least, in our list is the Lava M20. This handset is cheap but offers competent music capabilities in even low price. Priced at Rs. 2100, this Lava phone offers great battery life which allows you to enjoy fabulous music for hours. The selling factor of this handset is its capabilities like dual SIM, 2.2 inches display, .3 MP VGA camera, and 2 GB memory card and gravity sensor.
There is dedicated key for music player which navigate users to the music world in just one key stoke. M20 supports a wide range of audio and video formats which includes MP3, MP4 and even 3GP. It offers surround sound which is exceptional for music lovers.
This stylish phone in the silver touch looks elegant and attractive. I must say that, if you are looking for the package capable of the music capabilities, style, elegance and slim & sleek look then Lava can be perfect option for you.
Well, these were the best 5 music handsets under price of Rs 5000 in India that you can buy in 2012; we hope that you enjoy learning about music capabilities of various handsets and looking forward to buy one. Do share your views and comments on this upbringing.