This was every smartphone operator's dream to combine the best features of tablets into Smartphone which is finally accomplished by Asus to present the latest PadFone docked with great combining features. This innovative device actually lets the user to switch the apps fluently in between the tablet and smartphone module according to his choice.
The delight is doubled with provision of latest 3G connection which is common for both of them. The device is actually combination of two separate devices ducked inside one another and provides the freedom to be operated as tablet or as smartphone. It is constructed in such as way that all the data storage, applications and other media will be same for both of them while operating from single SIM card.
In cursory view, you will mistaken it with a tablet phone, but after looking properly at it you will come to know that it conceals a compartment where normal smartphone is situated. As both the modules have different advantages, Asus brought this revolutionary design that allows the user to enjoy both a tablet and a smartphone at same time.
The best thing about the combination is the tablet effect given to the smartphone if you connect the headset with extra USB and HDMI (High Definition Multimedia Interface) connection. After accomplishing this, your small screen smartphone gets transformed into huge screen tablet to browse or perform favorite smartphone functions. Another amazing utility of this new smartphone is the huge battery life which literally goes on and on even after extensive use which is very rarely seen with single smartphone.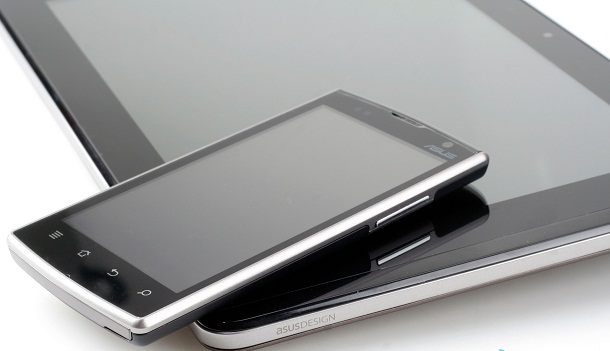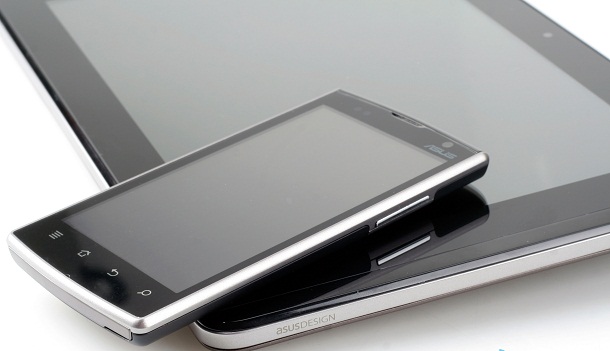 For tablet, it gets the wonderful 5 megapixel camera of smartphone to enable the user of taking pictures and recording videos. This combination also lets the viewer to operate webcam with more efficiency owing to the big 10 inch screen that completely exhibits your physical attributes to other side user. The best thing in this model is considered to be the single data storage which eliminates the need to switch or transfer data after switching to tablet or phone module.
This new smartphone combination also provides great audio quality with powerful speakers accompanied with smartphone. Still some people are of view that this combo does not offer extraordinary audio quality as compared to single one. Asus had made sure to install best hardware and software elements that let the user to download future android systems to maximize the work experience.
To add in the delight, this new smartphone combination contains every possible connectivity options such as Wi-Fi and Bluetooth which greatly enhances the network connectivity. Users can also make or attend video conferences owing to the 3G connection. You can approach the normal android application store to download loads of applications that are compatible for tablet view as well as smartphone view. This includes eBooks for reading, videos, movies from online sources, games and much more. You can re-live the experience with the bigger and better view provided with this amalgamation. This will also allow you to access files or music from all sorts of formats, as the combination will increase the accessibility to great extent. With this new smartphone you can access almost all available codec's on the market required for getting everything like music, videos, eBooks, games and other browsing related formats.
Functions related to camera are somewhat diffused with this new smartphone as it weakens the performance of high quality camera otherwise delivered by normal smartphone. The pictures will be good, but zooming will be restricted. You can definitely record videos with this phone but physical clarity will be diminished to great extent.
As far as texting or typing is concerned, this Asus PadFone will come with advanced Korean technology Swype which will simplify the typing functions. The memory of the phone is just innumerable so that you can store loads of data, messages, numbers and everything you want in this new smartphone.
Now if we consider its physical appearance, then this phone will easily become style statement once it is owned by people as the model is compact, sleek and currently available in two stunning colors. These colors which are available at this stage are basic white and rich brown but owing to the fact that this phone is about to get launched the company is planning to introduce some other innovative colors in the device.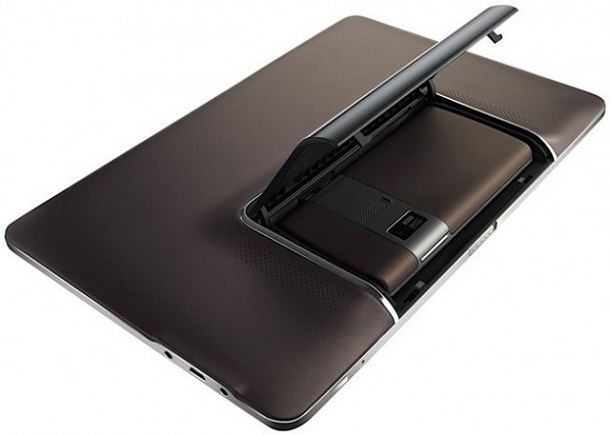 The screen is wide and resilient with feature of adjusted brightness which is suitable for 3G and video functions. The smartphone added in the tablet can be used independently or by combining to the tablet with cables. The design is so innovative that it brings two worlds in one and that too in efficient manner.
Price of Asus Padfone
Even if it combines two worlds in one, the price factor is not out of budget. The price of the device is yet to be completely decided but according to predictions it will be in the budget of users. Overall, the Asus PadFone is real dreams come true with good battery, decent looks, advanced operating system, advanced software and Internet connectivity systems to deliver power packed performance for users.
This is a Guest post by Kevin Moor who writes for different sites, which inter alias are working to find better registry repair, If you want to write guest post like this – Check our guidelines here.