Aren't you following the Mobile World Congress Launch Spree ? – Here are most promising gadget launches at the MWC 2012!
Much hyped Tablet-Smartphone hybrid first came in news few months before but there was no confirmation about the features & specification of the Asus PadFone till date. Well, The wait is finally over as Asus demoed their hybrid smartphone at MWC 2012.
Remember that is not exactly a hybrid but an a mix of smartphone & tablet you get together. Phone gets directly connected to dock at the back of tablet device and it runs the whole tablet.
Crazy, Isn't it?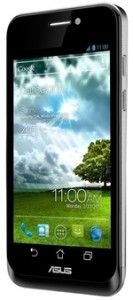 Asus PadFone Features & Specs
As discussed before it's a hybrid somewhat similar to the features of Samsung Galaxy Note, and its specifications are as follows.
– 4.3-inch Super AMOLED qHD Display
– Dual Core Snapdragon Processor
– 8 MegaPixels of Camera (Have you heard Nokia launched 41MP Camera Phone last day at MWC ?)
– Android 4.0 Ice Cream Sandwich OS
What separates PadFone from Galaxy Note or many of the main stream devices is its PadFone Station that lets you mount it over a tablet of 10.1 inch size. And The Dynamic Display technology by Asus lets you transform the screen and performance seamlessly from phone to tablet.
Now that's quite different and you can only buy a phone for this amazingly unique smartphone-tablet mix. Though I suggest you wait till the phone comes out in market and I get some hands on it!
Stay connected for the latest prices, features, news & detailed reviews of gadgets and software. Subscribe to get new articles directly in your mailboxes.