Being a professional blogger & consulting marketer, 90% of the time the payments I have received are from international clients. While there are a handful of services, you can trust for accepting international payments, professionally billing the clients not as easy as accepting payments. Payoneer has introduced a seamless way you can charge your clients, and get paid directly to your Payoneer or the local bank account in India.
Payoneer is a trusted payment platform worldwide for a long time, and they have recently introduced many reliable solutions especially for Indian consumers at payoneer.com/in. Whether you're a freelancer, small business or large scale enterprise these tailored solutions have introduced an uncomplicated way of receiving payments from international clients or customers.
How Does Payoneer International Billing Works?
What works differently in direct billing is you can request the payment directly to your Payoneer account from your customers. A simple email with details of your payment request is sent to your customer, and they can directly pay you from the provided link via their local bank account, Credit/debit card or via eCheck from the U.S
1. Log in to your Payoneer account & Click on request payment.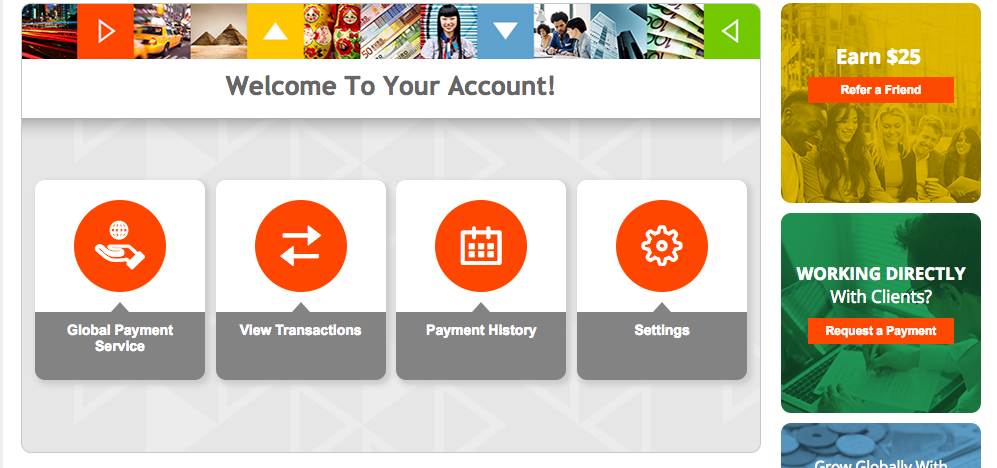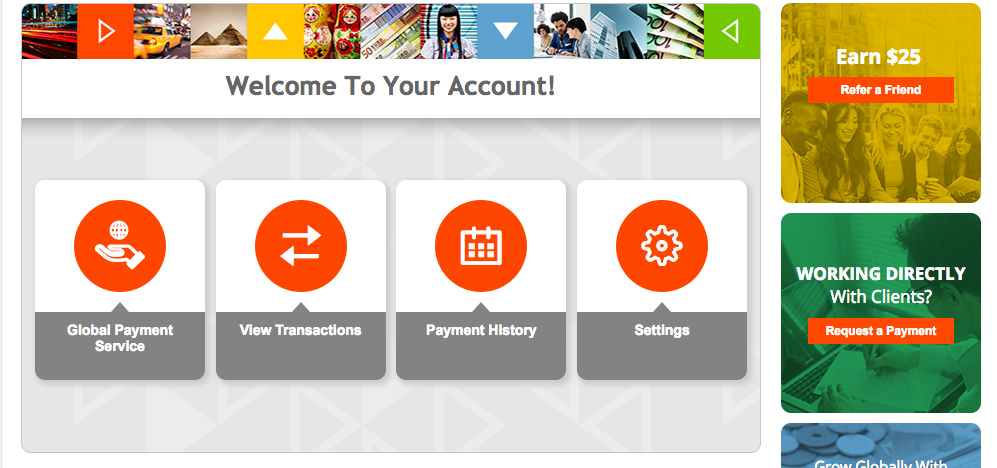 2. Fill up the Payment Details section with Payer Details and send the request.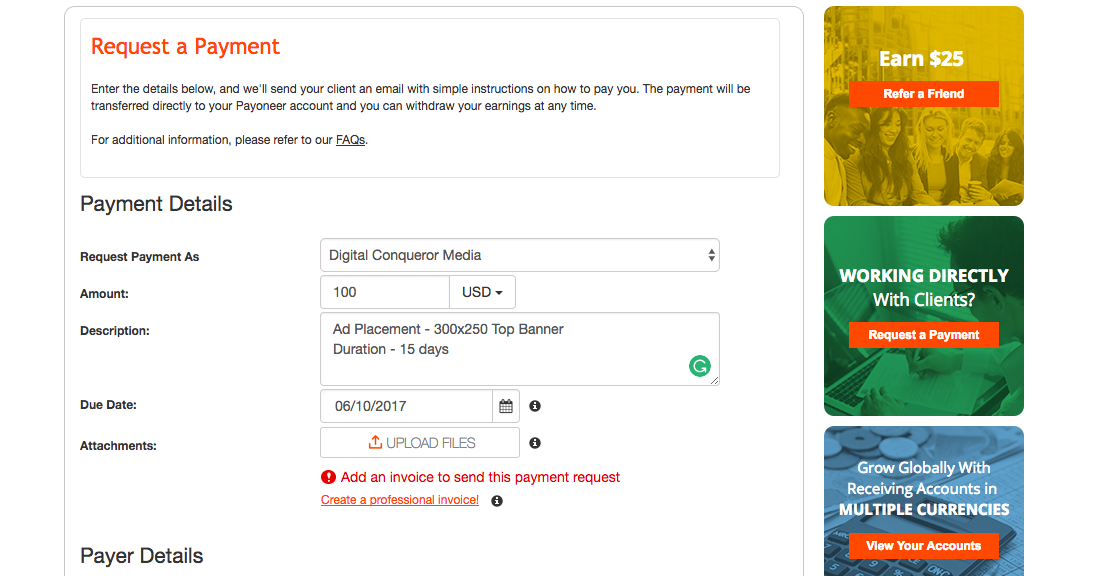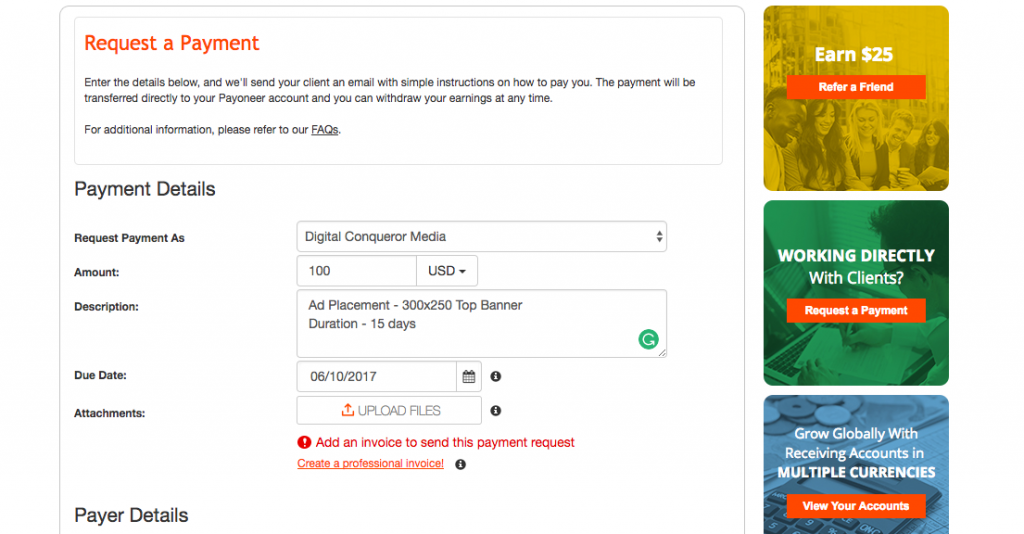 3. The user will receive the email with a link to payment with details you have submitted. Once he pays, you will receive the payment directly into your Payoneer account. For Indian users, the funds will be automatically transferred to your local bank account in INR.
There is no manual withdrawal needed and you can get direct bank transfers up to $10,000 per transaction.


Why Choose Direct Billing for International Customers?
Payoneer's billing service eliminates the unprofessional work communications that happen on emails or chat applications. It also helps freelancers or individual consultants like me to organize the payment receipts, invoices and track financial transaction all at one dashboard.
So direct billing can streamline the complete process of financial activities but here are few more advantages in using this platform:
1. When it comes to client communication particularly the financial ones, the process must be as simple as possible. And with trusted third party platform like Payoneer ensures client's feel safe for business transactions.
2. It is also important that for a variety of small, medium or large scale businesses or individual customers, you must have all the options of accepting payments. And Payoneer billing avails all of the trusted payment methods worldwide in a centralized platform.
3. You can request upfront or tiered payments based on your relationship or work experience with the clients. These upfront payments build trust to the service providers or freelancers, which is necessary for any business relationship.
4. Requesting weekly bills or sending bills after the work completion is often a tedious task if you do not have a dedicated billing department working for you. This also takes out valuable work time of your day and is often delayed if you simply forgot or were too busy to send the bill. This undesirably hinders the cash flow in your business or freelance work. Payoneer direct billing reminder feature makes this a hassle-free experience.
5. Late payments need additional attention from your routine for follow-ups, but if you set reminders in Payoneer you can save that time and get paid on time with casual followups.
If the finance of any business or freelancer flows well, their business flourishes and reaches new heights. It's one of the foundations of running a successful business. With the benefits of technologies like Payoneer direct billing, not only the international payments have become simpler but it also ensures your transactions are flawless and you stay most productive in your business.
Start accepting payments on Payoneer – Signup here & Get $50*!